Book: Graham Threatened Trump With 25th Amendment After Capitol Insurrection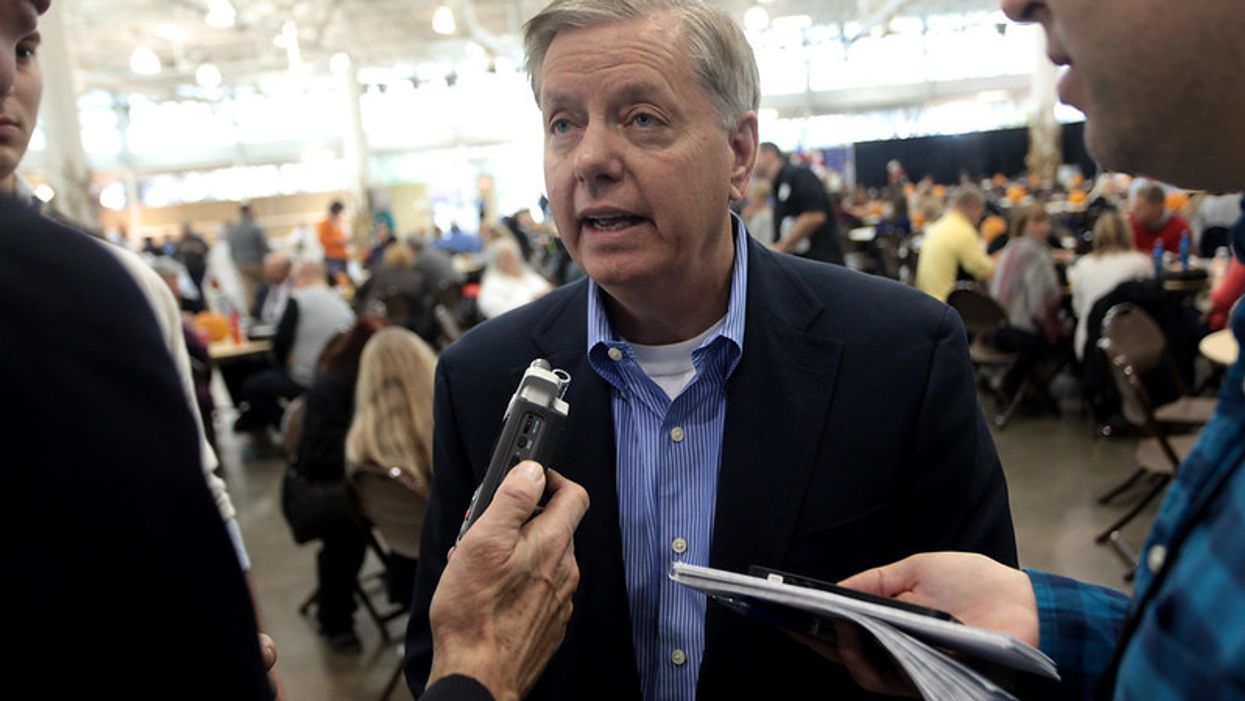 A new book is shedding light on Sen. Lindsey Graham's (R-SC) push back against former President Donald Trump while an angry mob of far-right Trump supporters invaded the U.S. Capitol on January 6.
Jonathan Martin and Alexander Burns, the authors of the book, titled This Will Not Pass, detailed the Republican senator's call to White House general counsel Pat Cipollone.
During the call, Graham reportedly leveled a threat toward Cipollone, saying, "we'll be asking for the 25th Amendment" if Trump didn't take aggressive action to quell the chaos erupting inside the federal building.
Speaking to the authors of the book after the chaos waned on January 6, Graham reportedly said, "People will say, 'I don't want to be associated with that.' ... There will be a rallying effect for a while, the country says: We're better than this," Graham said, according to Axios.
While an impeachment trial could have led to Trump's removal, a CNN report highlighted the unique difference between impeachment and the 25th Amendment:
"The 25th Amendment, which has periodically been discussed as a means of last resort to remove a rogue or incapacitated president, would be a faster route to removing Trump."

So, how would that have worked? CNN senior writer Zachary Wolf explained the full process.
"To forcibly wrest power from Trump, Pence would have to be on board, according to the text of the amendment," Wolf wrote. "Pence would also need either a majority of Trump's Cabinet officials to agree the President is unfit for office and temporarily seize power from him."
He added, "Trump could dispute their move with a letter to Congress. Pence and the Cabinet would then have four days to dispute him, Congress would then vote -- it requires a two-thirds supermajority, usually 67 senators and 290 House members to permanently remove him."
According to HuffPost, the January 6 insurrection wasn't the only time the 25th Amendment was mentioned. The book details reportedly follow multiple occasions where lawmakers discussed invoking the 25th Amendment to remove Trump from office.