300 Missing After Landslide In Sri Lanka; 14 Confirmed Dead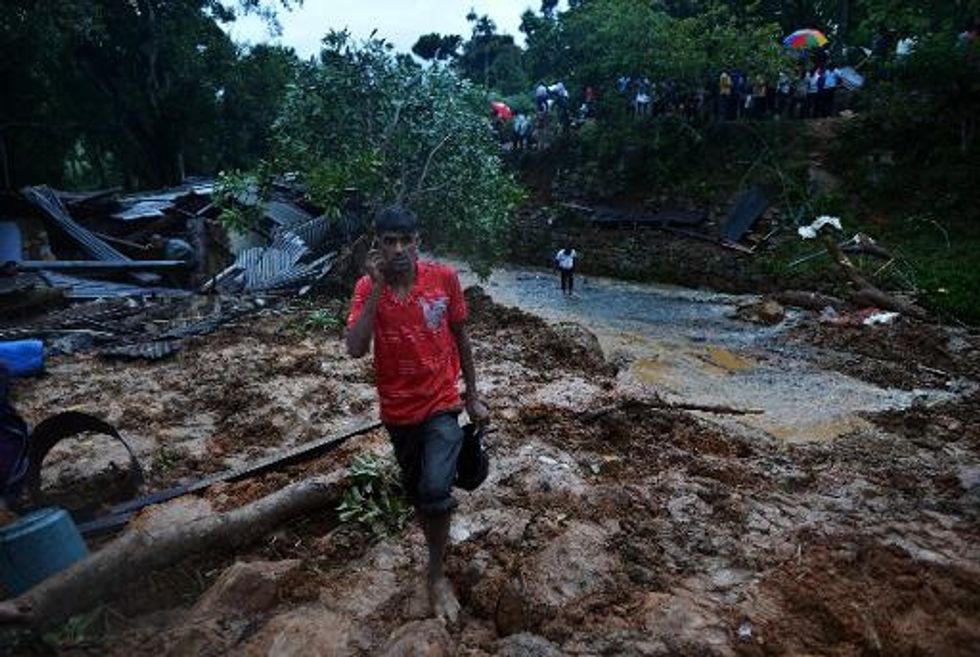 By Anthony David, dpa
COLOMBO, Sri Lanka — Rescuers were searching for more than 300 people missing after a landslide in central Sri Lanka Wednesday left at least 14 villagers dead, an official said.
The landslide occurred in the Meeriyabedda area in Koslanda, 200 kilometres east of the capital, which has been vulnerable to landslides for several years, said Sarath Lal Kumara, a spokesman for the Disaster Management Centre (DMC).
"The area where the landslide has been reported was mostly occupied by tea estate laborers. It is most of them who have been reported missing," he said.
As the search operations continued, more villages in the surrounding areas were being evacuated.
Residents and aid workers said by phone that the devastation was widespread amidst fears that the death toll could be high.
"The houses, temples and shops which existed previously cannot be seen any more. It is very difficult to think any of them survived," said Ragunathan Sundaram, an estate employee.
Major Genral Mano Perera said that around 500 soldiers have been sent to take part in a search and rescue operation, but rain and more landslides in the area were hampering efforts.
The military in a statement said that: "It is believed about 150 houses, lying in seven rows, have been completely destroyed in the landslides."
Troops with the help of other agencies have already moved groups of displaced people into two common halls in the Koslanda area, the statement said.
Army machinery, bulldozers and mechanical differs have been put into the search operation.
The landslide occurred around 7:30 am (0200 GMT) following heavy rains overnight.
President Mahinda Rajapaksa directed the Defence Ministry and the Ministry of Disaster Management to send additional relief teams to assist the affected.
AFP Photo/Ishara Kodikara
Interested in more world news? Sign up for our daily email newsletter.