4 Bogus Controversies About Bernie Sanders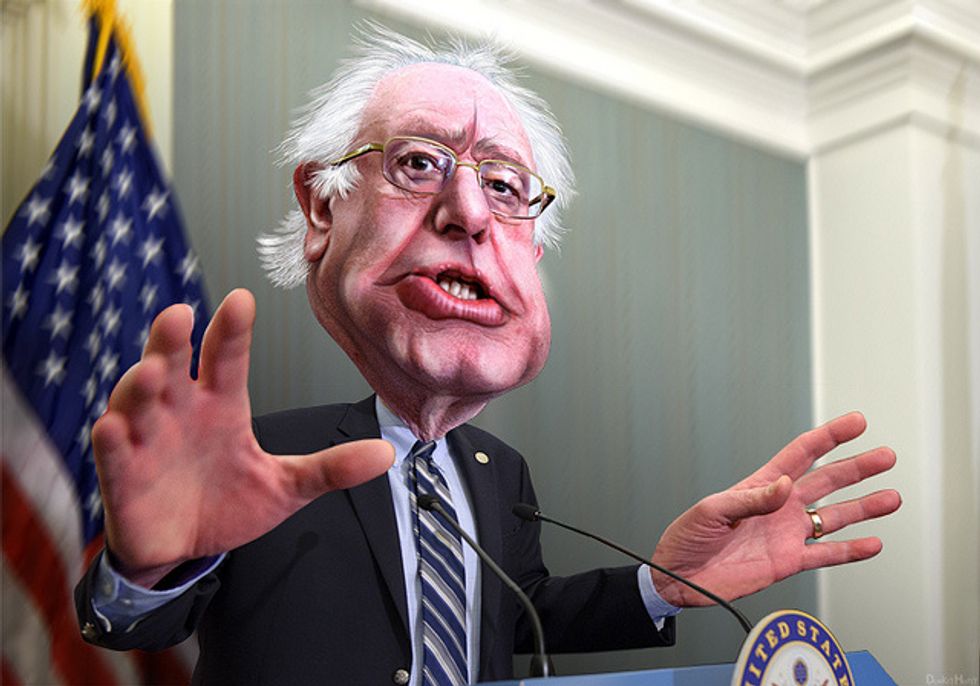 Bernie Sanders' recent surge in the polls has got some rethinking the outsider candidate's viability in the 2016 Democratic presidential race. News profile after profile has attempted to show the real Sanders, but the media — and some Democratic candidate rivals — are also stirring up controversy about the Independent senator from Vermont. Yes, he identifies as a socialist, but that and other "controversies" are really non-issues.
Here are 5 bogus Bernie Sanders controversies:
1. He's a socialist!
Sanders has self-identified, and qualified at length, his socialist leanings. He explained recently to The Des Moines Register:
Democratic socialism is taking a hard look at what countries like Denmark, Sweden, Norway (and) Finland … have done over the years and try to ascertain what they have done that is right, in terms of protecting the needs of millions of working families and the elderly and the children. And I think there's much that we can learn from those countries that have had social democratic governments and labor governments or whatever.
Not to mention, many Americans agree with Sanders and his leftist principles. If we can get past Republicans' Red Scare rhetoric and listen to Sanders' message and ideas, many would probably realize that, hey, this guy makes a lot of sense politically.
2. He wrote an essay about "rape fantasy"!
In a May profile of Sanders, Mother Jones included a 1972 "stream-of-consciousness essay on the nature of male-female sexual dynamics" written by a young, radical Bernie Sanders for a lefty alternative newspaper in Vermont.
On the essay, The New York Timesreports:
Its opening passage, which deals with men's sexual fantasies, is meant to be satirically provocative but comes across as crassly sexist. (Mr. Sanders' underlying point, expressed less feverishly farther down in the article, is that men and women should rethink how they deal with one another.)
Sanders tried his hand at satirical writing and social commentary; it didn't go well, which both he and his campaign spokesperson readily admitted. But Sanders' larger point, NPR reports — "that traditional gender roles help create troubling dynamics in men's and women's sex lives" — is pretty non-controversial, especially in 2015.
Summing up the non-issue, National Review's Charles C.W. Cooke writes:
Nobody honestly believes that Bernie Sanders is a sexual pervert or that he is a misogynist or that he intends to do women any harm. Nobody suspects that he harbors a secret desire to pass intrusive legislation or to cut gang rapists a break. Really, there is only one reason that anyone would make hay of this story, and that is to damage the man politically.
3. Sanders has a "dark secret"!
Sanders' son Levi was born in 1969, to Susan Campbell Mott, a woman with whom Sanders lived in Vermont. They were not married; Sanders had divorced his first wife in 1966. So what? No two families are alike, plus it was the '60s.
While "the fact that the mother of [Sanders'] one biological child is not his ex-wife" (as has been reported, and gone uncorrected, in the past) is an interesting personal anecdote, details of his professional experiences and early political career provide more insight into how his politics developed and what kind of president he would be.
4. Wait, Sanders is not progressive when it comes to guns?
Despite what a recent attack ad from a SuperPAC supporting Democratic presidential backrunner Martin O'Malley would like you to believe, Bernie Sanders is actually pretty reasonable on guns, if not progressive. The NRA has consistently given Sanders a failing grade for his stance on gun regulations, and he voted for banning high-capacity magazines of over 10 bullets in 2013, and against decreasing gun waiting periods from three days to one in 1999, as a member of the House.
A brief history of Sanders' voting record on guns, from the Los Angeles Times, offers some explanation as to his less-than-progressive positions:
Sanders' reputation as soft on guns comes in part from his vote against the 1993 Brady Bill, which created mandatory background checks for gun buyers in many sales. Then a member of the House, Sanders argued that it was a matter that should be left to the states. Sanders also voted for the 2005 Protection of Lawful Commerce in Arms Act, a National Rifle Assn.-backed bill intended to protect gun manufacturers and dealers from being sued for negligence when their products are used to commit crimes. The law is opposed by some gun victims' families who have sought to hold gun makers accountable for shooting deaths.
On Thursday, Sanders was confronted by a local chairwoman of Moms Demand Action for Gun Sense in America about his voting record, at an appearance in Virginia. Watch Sanders' explanation below, and decide just how controversial his views on gun regulation really are.
Illustration: DonkeyHotey via Flickr