4 Issues To Watch When Clinton And Sanders Debate Next Week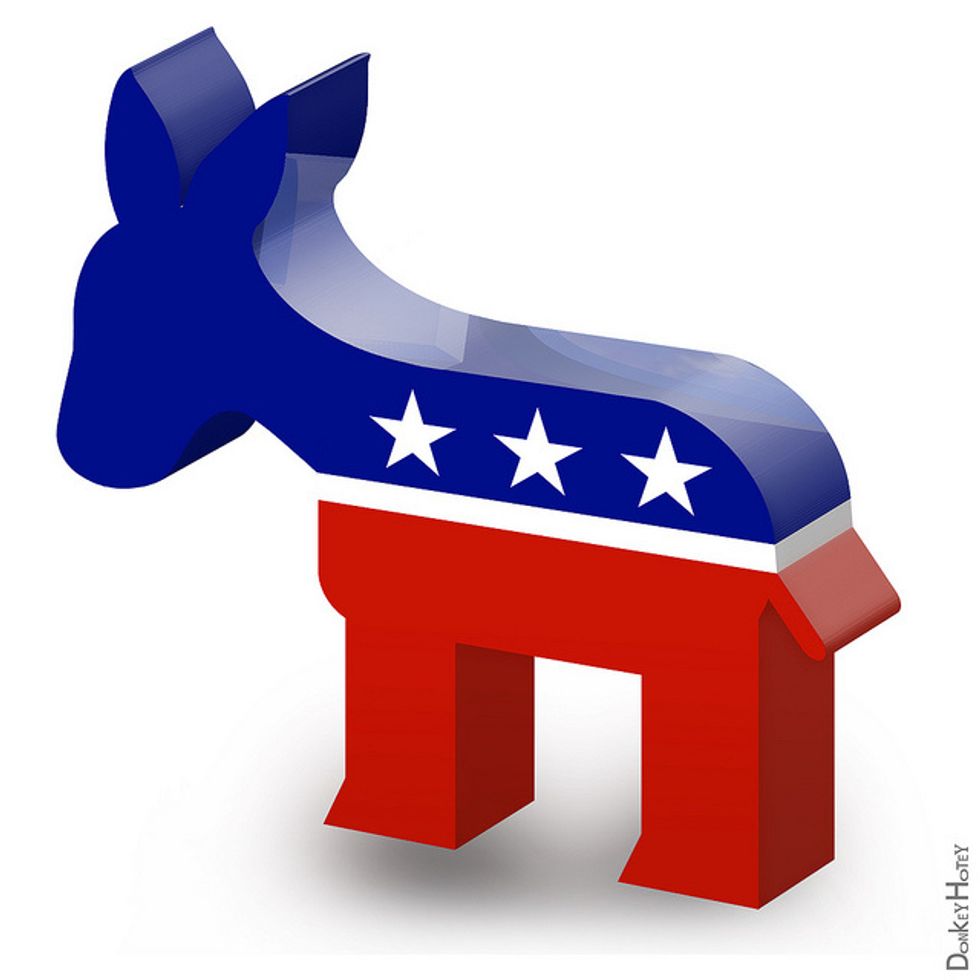 By Arit John, Bloomberg News (TNS)
While next Tuesday's first Democratic presidential debate will probably lack the name calling and sharp jabs of the Republican face-offs, there's still potential for strong disagreements between the party's leading contenders.
As the campaign progresses, differences between Sen. Bernie Sanders and Hillary Clinton have become increasingly clear. Sanders wants to break up the big banks, Clinton does not. Clinton has called for a no-fly zone over Syria, but Sanders has sided with President Barack Obama against the idea. Sanders voted for a bill that protected gun manufacturers and sellers from liability after deadly shootings, which Clinton appears willing to use against him.
And on Monday, news that a deal has been reached on the Trans-Pacific Partnership surfaced another point of contrast: While Sanders was quick to condemn the mega-trade deal, Clinton has remained silent.
Here's a closer look at the differences between the two candidates:
TRANS-PACIFIC PARTNERSHIP
The announcement that the United States, Japan and 10 other Pacific Rim countries reached a final agreement on the controversial Trans Pacific-Partnership trade deal brought immediate condemnation from labor unions, the environmental movement and Sanders, an opponent of trade deals throughout his time in public office. In a statement, the senator said he is "disappointed but not surprised by the decision to move forward on the disastrous" agreement and promised to do all he can in the Senate to defeat it.
Clinton's reaction has been silence. Opposing the trade deal puts her at odds with her former boss, Obama. Supporting it, however, might damage her support among unions, who oppose the deal. As AFL-CIO President Richard Trumka wrote in a statement, "rushing through a bad deal will not bring economic stability to working families."
SYRIA
Last week Clinton joined a handful of Republican presidential candidates who have called for a no-fly zone over Syria. "I personally would be advocating now for a no-fly zone and humanitarian corridors to try to stop the carnage on the ground and from the air," Clinton told Boston's WHDH-TV. Supporters of the no-fly zone say it would protect Syrian civilians from bombs being dropped by Syrian President Bashar Assad. But critics, including Sanders, disagree. Enforcing the no-fly zone "could get us more deeply involved in that horrible civil war and lead to a never-ending U.S. entanglement in that region," Sanders said in a statement Saturday.
The divide highlights one of the issues that separates Clinton from the rest of the Democratic field: She tends to take a harder line on international affairs than most of her competitors. Last year, in an August interview with The Atlantic, Clinton said the failure to arm moderate Syrian rebels left a power vacuum for the Islamic State to fill. The interview reopened the debate begun in her 2008 race for the Democratic presidential nomination against Obama over whether Clinton is too hawkish for Democrats. Meanwhile, when the Senate voted to arm moderate rebels in September 2014, Sanders was one of 22 senators to vote against the measure.
GUN CONTROL
In reaction to last week's deadly school shooting in Oregon, Clinton called for the repeal of the Protection of Lawful Commerce in Arms Act, which shields gun manufacturers and sellers from legal liability when their products are used to commit crimes. This is one issue on which Clinton is more in line with the Democratic Party's liberal base than Sanders. In 2005, Clinton voted against protecting gun makers and sellers from legal liability; Sanders voted in favor. While Sanders has voted for gun control measures like banning semiautomatic assault weapons and mandating instant background checks, his vote to protect gun makers and sellers has not gone over well with his base, nor has his vote against the 1993 Brady bill, which mandated a five-day waiting period on gun purchases.
In July, Sanders was questioned over his vote for the law that Clinton wants repealed after survivors of the Aurora, Colo., movie theater shooting tried to sue ammunition manufacturers — their lawsuit was dismissed partially due to the Protection of Lawful Commerce in Arms Act, which Sanders voted for. Sanders said that a gun manufacturer is no more responsible for a gun murder than a hammer company would be if someone used their hammer as a murder weapon.
BREAKING UP THE BANKS
While Sanders often says that banks that are too big to fail are too big to exist, Clinton has been careful not to lay the blame for the economic crisis on the doorsteps of large financial institutions. In July, Sanders co-sponsored a bill to reinstate Glass-Steagall, the law that kept commercial and investment banks separate. That same week Alan Blinder, an economist advising Clinton's campaign, told reporters that renewing Glass-Steagall would not be part of her economic platform.
During a press conference soon after he co-sponsored the bill, Sanders declined to criticize Clinton's views, and told reporters they would have to ask her what she supports. "Now you'll have to ask Hillary Clinton about her view of whether she thinks we should break up these large financial institutions," he said. "And you'll have to ask for her views about whether we should re-establish Glass-Steagall."
Next week, he might get the chance to ask her himself.
Photo: Round one starts Oct. 13. DonkeyHotey/Flickr