5 Major Threats To Further Hasten Uber's Decline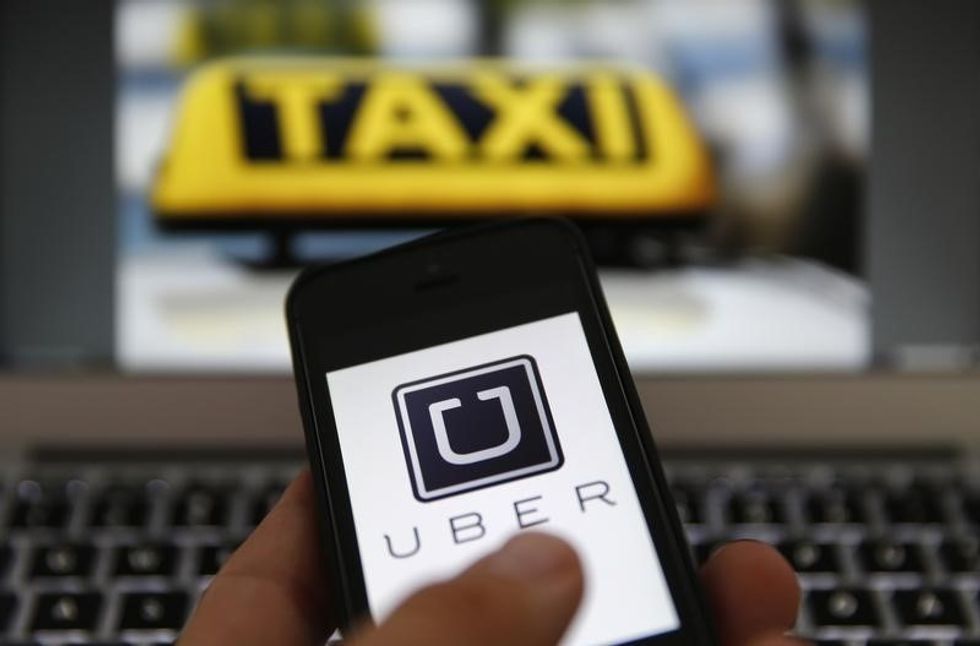 Reprinted with permission from Alternet.
Since CEO and founder Travis Kalanick announced his indefinite leave of absence from Uber, the company has spent the past week desperately attempting to steer the conversation away from scandal. But plans ranging from rural ride-sharing to curbing drinking at work are doing little to help the startup still drowning in legal woes.
1. Hundreds of Sexual Harassment Claims 
More than 20 people have been fired as a result of 215 sexual harassment claims. As of June 6, 57 employees were still being investigated.
Arianna and Liane to press: there is no systemic sexual harassment, just Susan.

External lawyers: there are 215 cases of sexual harassment. https://t.co/sZl0bnLccs

— Susan J. Fowler (@susanthesquark) June 6, 2017
Additionally, former U.S. Attorney General Eric Holder released his own recommendations, which Uber's board of directors voted unanimously to uphold on June 15.
Phil Bezanson, white collar partner at Bracewell, is wary the damage control isn't enough.
"Just because they are doing their best going forward, doesn't erase liability for things they have done in the past," Bezanson said.
Another attorney, Kate Bischoff of tHRive Law & Consulting, is taking the "wait and see" approach.
"I do a lot of harassment training for companies," Bischoff said. "Sometimes after that training, the HR department gets complaints, people saying, 'I didn't want to stick my neck out, but now I know that it's a big deal.' I don't know if litigation comes out of that …. We might see more come out of Uber."
2. Mishandling of a Rape Case 
According to a Recode report dated June 7, "A top Uber executive (Eric Alexander, the president of business in the Asia Pacific) obtained medical records of a woman who had been raped during a ride in India," and was fired two years after the incident occurred.
Alexander, among other executives, was worried a competitor was behind the attack. Even so, "Alexander then brought the files to the attention of Kalanick and Michael," reported Recode, which was "highly unusual since they were records related to a criminal investigation."
3. Improper Driver Classification 
A June 2016 class-action lawsuit filed by the New York Taxi Workers Alliance "alleged that Uber's deduction of sales tax and the injured driver fee after the commission was calculated violated the terms of service and amounted to wage 'theft,'" the Guardian reported in late May.
The verdict cost Uber tens of millions in back pay to the New York City drivers and was the third high-profile case settled this year concerning Uber employees' earnings.
"In March, the company paid refunds to UberBlack drivers in Philadelphia after charging them an extra 5% in commission for about 18 months. In January, Uber agreed to pay $20 million to settle allegations by the Federal Trade Commission that it had tricked drivers with false promises of higher earnings," reported the Guardian.
4. The Waymo War
Google parent company Alphabet is suing Uber — a "mini civil war" revolving around allegations that Anthony Levandowski, the head of Uber's self-driving effort, formerly employed in Alphabet's self-driving division, stole thousands of Alphabet's confidential files prior to his departure.
5. Greyball's Criminal Investigation
The company has used the software Greyball since 2014 to trick law enforcement agencies in specific cities awaiting approval for Uber. According to one Portland official, the federal action became a criminal investigation in May.
Alexandra Rosenmann is an AlterNet associate editor. Follow her @alexpreditor.
This article was made possible by the readers and supporters of AlterNet.