5 Obama Accomplishments & Successes Republicans Have To Pretend Never Happened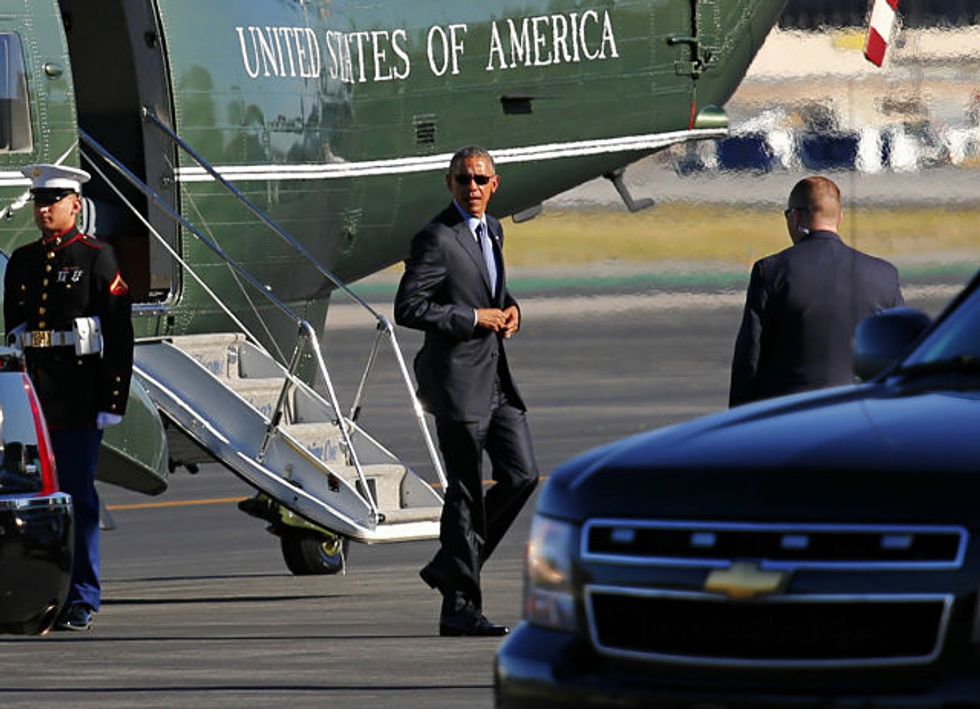 Republicans have consistently said that a president cannot take responsibility for a strong economy — unless of course he's a Republican.
A weak economy, however, is always a Democratic president's fault. And if a Republican president presides over the worst financial crisis in a half-century after seven years in office, that is clearly the fault of poor people.
President Obama is in an awkward position when it comes to the economy. It's only great if you compare it to the last 14 years. But with 50 percent of America now saying in the latest CNN poll that his presidency is a success, he figures that he's now allowed to "take a well-earned victory lap" by answering the question Speaker John Boehner (R-OH) asked for four years: "Where are the jobs?"
"Well, after 12 million new jobs, a stock market that has more than doubled, deficits that have been cut by two-thirds, health care inflation at the lowest rate in nearly 50 years, manufacturing coming back, auto industry coming back, clean energy doubled — I've come not only to answer that question, but I want to return to the debate that is central to this country, and the alternative economic theory that's presented by the other side," the president said in Cleveland on Wednesday.
A sensible media would be debating which of Obama's two great accomplishments — the stimulus or the Affordable Care Act — is a bigger success; which better proves that the government can successfully intervene to prevent suffering while reshaping our economy to be more sustainable; or about which Republicans were more wrong.
But conservatives won't let that happen. They'll focus on metrics that languished before Obama came into office — we're very concerned about labor force participation all of a sudden! — and blast him for not solving all of the failures of conservative economics and foreign policies.
America should be used to Democratic presidents outperforming Republicans by now. While no administration is perfect, President Obama has staked strong claims for liberal values and policies that prove things Republicans have to pretend never happened.
Here are 5 good things Obama has done for the country:
Despite these successes, Republicans have to see Obama as a floundering, economy-shrinking, deficit-creating failure, or risk questioning their failed worldview.
Essentially, they have to pretend he's Bobby Jindal.
Photo: President Barack Obama arrives at Bob Hope Airport via helicopter from LAX en route to ABC Studios for an appearance on Jimmy Kimmel Live on Thursday, March 12, 2015. (Jay L. Clendenin/Los Angeles Times/TNS)