5 Other Outrageous Spenders In Trump's Cabinet Besides Ben Carson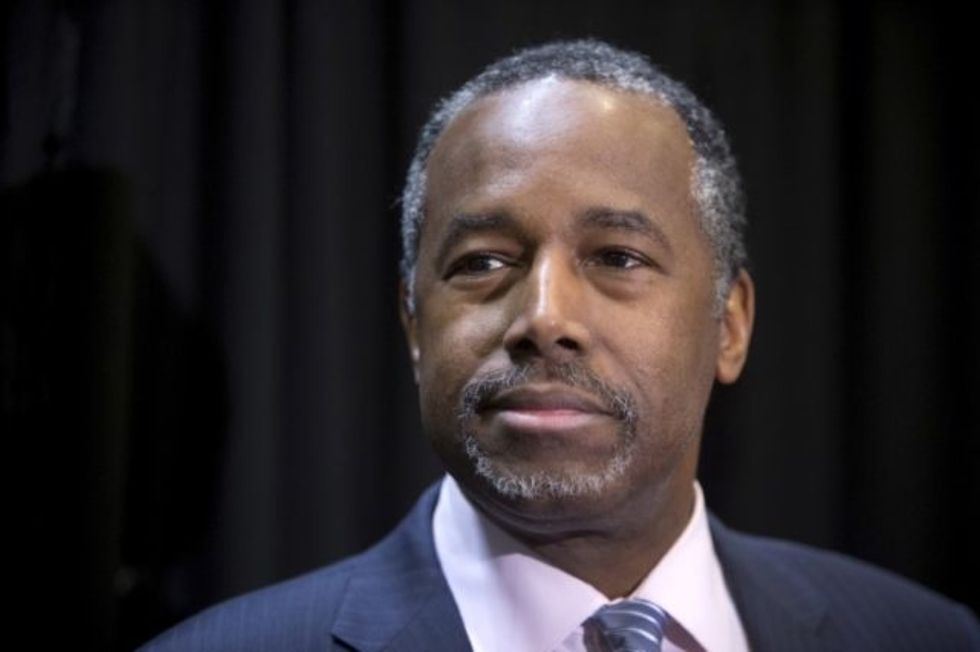 Reprinted with permission from AlterNet.
There are especially bad times for a government agency to spend $31,561 on a table and chairs, the Department of Housing and Urban Development learned after The New York Times reported on Tuesday that it spent as much on a dining room set for Secretary Ben Carson's office in late 2017. Around the same time, it's worth noting, the White House sought to "slash HUD's programs for the homeless, elderly and poor."
HUD spokesman Raffi Williams told the Times that though Carson "didn't know the table had been purchased," he wasn't going to return it. Neither did the House or Senate Appropriations Committees know that the 50-year-old custom hardwood table had been purchased, as Williams claimed it served a "building-wide need" and so was exempt from federal law requiring congressional approval for renovations to a department head's office with costs exceeding $5,000.
Carson is hardly an exception to the rule. President Trump's cabinet is brimming with purported fiscal conservatives letting taxpayers foot their enormous bills.
1. Scott Pruitt, EPA
By measure of frivolous office renovations, HUD only slightly outspent the Environmental Protection Agency, which, in September, contracted Acoustical Solutions to build Scott Pruitt a $24,570 soundproof "privacy booth."
2. Steve Mnuchin, Treasury
In August, Treasury Secretary Steve Mnuchin and his wealth-obsessed wife, Louise Linton, took a $26,900 flight on an Air Force jet to Fort Knox, Kentucky, for no known reason other than to watch the solar eclipse.
3. Ryan Zinke, Interior
Interior Secretary Ryan Zinke dismissed as "a little BS" scrutiny of his practice of chartering private jets from Republican donors to attend campaign events. In one particularly questionable instance in June, Zinke spent $12,375 to fly from Las Vegas to Kalispell, Montana, "aboard a private plane owned by the executives of a Wyoming oil-and-gas exploration firm," according to The Washington Post.
4. Tom Price, Health and Human Services
Health and Human Services Secretary Tom Price was forced to resign in September, after Politico reported that he took five charter flights in two days at an estimated cost of at least $60,000. In his short tenure, Price was believed to have spent nearly $1,000,000 in taxpayer money on charter and military flights.
5. Donald Trump
Since assuming use of Air Force One, the president has made 13 visits to Mar-a-Lago, his resort in Palm Beach. And more than half of his 404 days in office have been spent outside Washington, D.C., adding costs (which don't have to be disclosed) in the form of security.
Brendan Gauthier is a freelance writer and nonfiction MFA candidate at Columbia University.