A Year Ago, Trump Confessed On Network TV — Now He Sticks To Fox News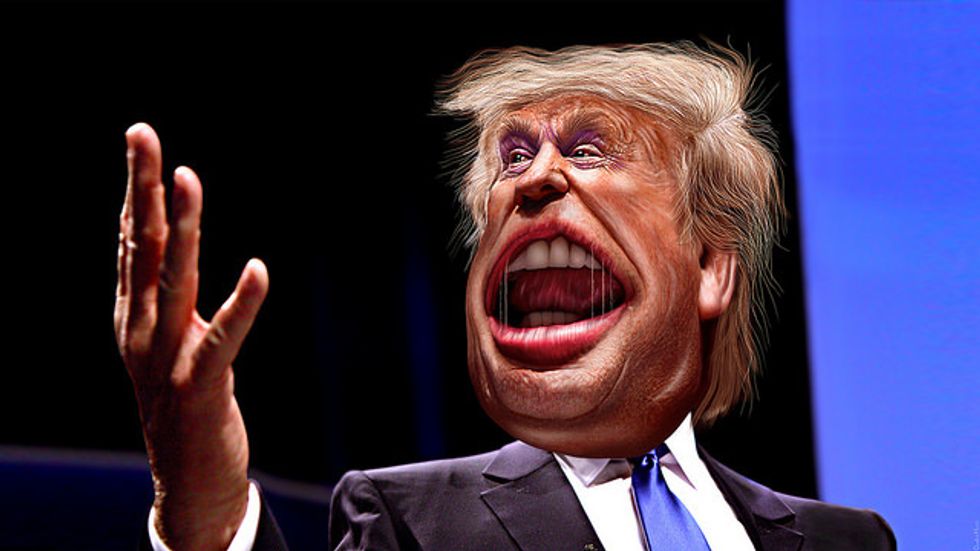 Reprinted with permission from Shareblue.com
Sarah Huckabee Sanders recently bragged about Trump's "commitment to a free press." But his record of shutting the press out says otherwise. Because it's been a full year since Trump sat down for a TV interview.
On Sunday's edition of "Reliable Sources," host Brian Stelter and his panel discussed Trump's revealing assertion that any negative coverage of him is necessarily "fake."
"There is another version of access we should talk about, as well: The president's lack of interviews," Stelter said. "This was a notable weekend, because it's been one full year since Lester Holt's interview with the president."
Stelter displayed a graphic that showed zero interviews for CNN, ABC, NBC, and CBS, and only two interviews with Fox.
"It's been 12 full months since we had one of these sit-down, in-depth tv interviews, really a remarkable drought that we're going through," Stelter said. "I guess the reason is, his aides and lawyers don't trust him not to slip up, and give robert mueller more ammunition. Is that the belief there?"
Panelist and veteran White House correspondent April Ryan agreed. And she added that Trump also "hasn't had a full-blown press conference since that February, when he said that his administration was a 'well-oiled machine.'"
As Stelter noted, Trump's last non-Fox television interview was with Holt at NBC a year ago Friday. During that interview, he admitted to firing FBI Director James Comey because of the Russia investigation, a clear admission of obstruction of justice.
And as Ryan pointed out, it has been even longer since Trump gave a solo press conference. In fact, it was 451 days ago that he attacked Ryan at that press conference. He suggested that she, a black reporter, ought to set up a meeting for him with the Congressional Black Caucus.
But even while avoiding the non-Fox media, Trump still manages to trip himself up.
It was on "Fox & Friends" that he admitted he had lied about the hush-money payment to porn star Stormy Daniels. He also lashed out at the Department of Justice during that interview, which even the Trump-friendly hosts had to rebuke.
Trump loves to blame the press. But this anniversary clearly demonstrates that his biggest problem is his own mouth.