Abbott Attended Campaign Fundraiser Hours After Uvalde Massacre
@alexvhenderson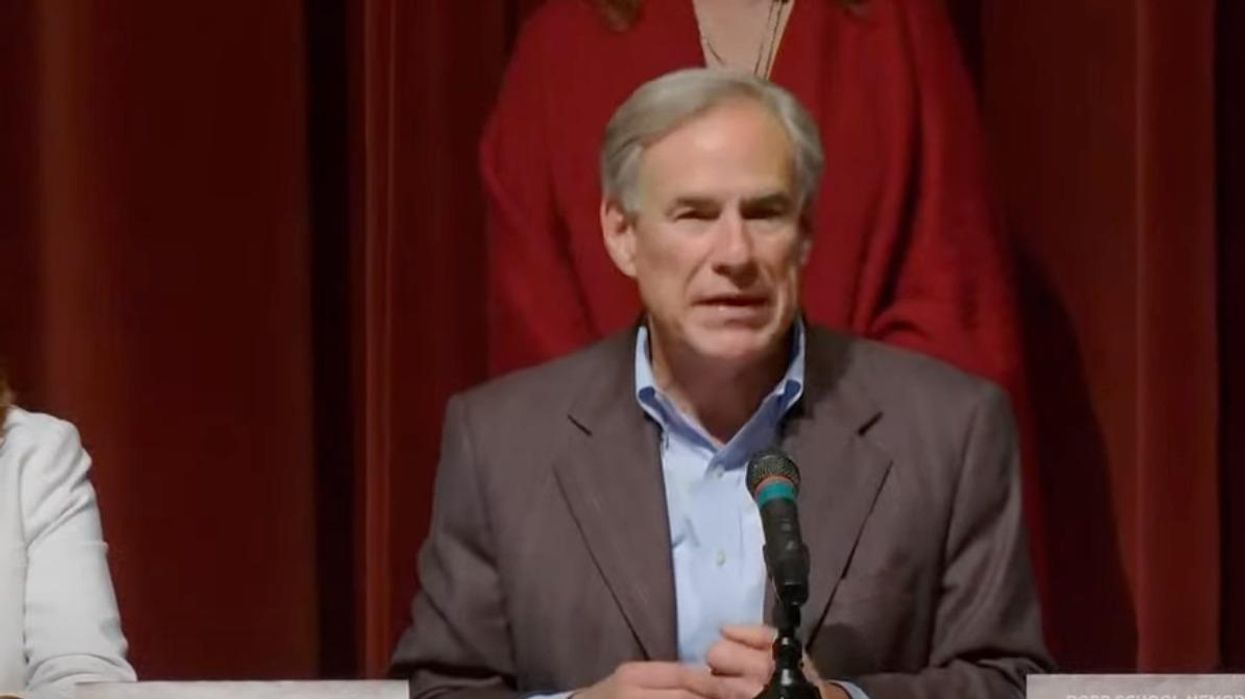 Youtube Screenshot
Less than two weeks after a gunman fatally shot ten people in a supermarket in Buffalo, New York, the United States suffered yet another mass shooting when, on Tuesday, May 24, a gunman killed at least 21 people in an elementary school in Uvalde, Texas — including 19 children. And hours after that massacre, according to the Dallas Morning News, Gov. Greg Abbott attended a campaign fundraising event in East Texas.
The event was held at a time when other Texas officials were canceling similar events because of the Uvalde tragedy. Abbott, who has been endorsed by former President Donald Trump and is seeking a third term, recently defeated challengers in Texas' 2022 GOP gubernatorial primary — and he is now competing with Democratic gubernatorial nominee Beto O'Rourke, a former congressman and 2020 presidential candidate, in the general election.
Democratic gubernatorial candidate Beto O'Rourke is at Governor Greg Abbott's press conference in Uvalde, Texas. pic.twitter.com/sQa0966JYp

— MaryAnn Martinez (@MaryAnnreports) May 25, 2022
In an official statement on Wednesday, May 25, Mark Miner — a spokesman for Abbott's reelection campaign — announced, "All campaign and political activity, including a scheduled fundraiser for this evening, have (been) postponed until further notice." But Miner, according to Dallas Morning News reporter Allie Morris, "did not answer questions about" why Abbott "went ahead with the East Texas event."
"Jeff Bradley of Huntsville confirmed hosting the fundraiser for Abbott, but offered no further details," Morris reports. "It's not clear who was in attendance or how long the event lasted. The governor showed up after holding a press conference in Abilene, where he briefed the public on wildfires in the area and the shooting."
O'Rourke has been highly critical of Abbott's response to the Uvalde tragedy. At a press conference on May 25, O'Rourke told him, "Gov. Abbott, I have to say something…. The time to stop the next shooting is right now, and you are doing nothing."
Reprinted with permission from Alternet.