ABC Reports Mueller Interviewed Cohen For 25 Hours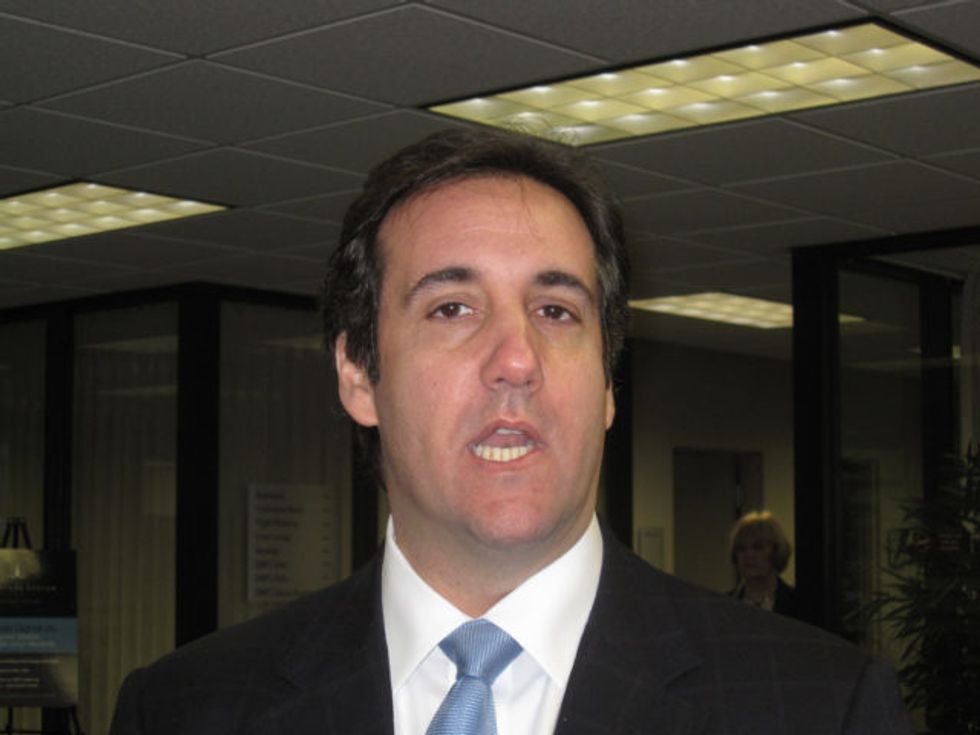 Reprinted with permission from AlterNet.
President Donald Trump's former lawyer and fixer Michael Cohen has been interviewed for "hours" by special counsel Robert Mueller's team as part of the Russia investigation, according to a new report by ABC News citing anonymous sources. This report supports a previous article in Vanity Fair that made similar claims.
Mueller's team has asked Cohen about the range of issues covered in its mandate, including potential collusion between the Trump campaign and Russia to interfere in the 2016 presidential election, according to the report. It also notes that Cohen has discussed Trump's financial dealings with Russia. This is of particular interest because Cohen was reportedly one of the key figures working to strike a deal to build a Trump Tower Moscow during the campaign.
Cohen pleaded guilty last month to bank and tax fraud. In addition, he admitted involvement in campaign finance violations during the 2016 campaign at the direction of Trump himself.
Cohen's prosecution was carried out by the Southern District of New York after the case was referred by the special counsel's office.
One of the intriguing aspects of the new ABC News report is that Mueller reportedly questioned Cohen about potential offers of a presidential pardon — suggesting that the special counsel may believe Trump has used the leverage of the pardon power as a means to obstruct justice.
ABC reported:
Cohen's participation in the meetings has been voluntary — without any guarantee of leniency from prosecutors, according to several people familiar with the situation.

ABC News has also learned that Cohen is also cooperating with a separate probe by New York state authorities into the inner workings of the Trump family charity and the Trump Organization, where Cohen served as an executive vice president and special counsel to Trump for 10 years.
This news comes shortly after former Trump campaign Chairman Paul Manafort also pleaded guilty to charges brought by the special counsel and agreed to cooperate with the prosecutors in a range of matters.
Cody Fenwick is a reporter and editor. Follow him on Twitter @codytfenwick.