Abortion Restrictions Take Effect In Arizona After Judge's Ruling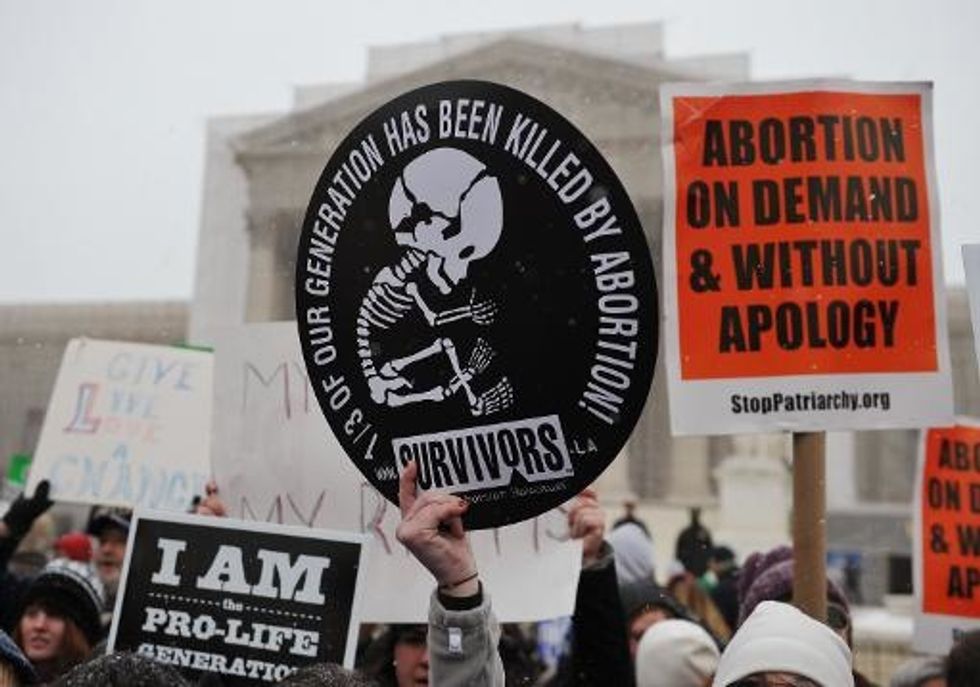 By Michael Muskal, Los Angeles Times
Restrictions on some types of abortions in Arizona went into effect Tuesday morning after a federal judge upheld state changes limiting a woman's access to an abortion-inducing drug.
U.S. District Judge David Bury issued an order Monday afternoon rejecting a bid to block the new abortion restrictions while the state's 2012 law is litigated. The law allowed the state to issue new rules banning the use of the most common abortion-inducing drug, RU-486, after the seventh week of pregnancy, compared with the current restriction of nine weeks.
The Center for Reproductive Rights, which filed the lawsuit on behalf of local groups supporting abortion rights, said it is evaluating all available means of continuing to challenge the new rules.
Arizona has been aggressive in pushing anti-abortion measures, a movement that has included more than a dozen other states seeking to limit the 1973 ruling by the U.S. Supreme Court in Roe v. Wade that legalized abortion. Laws over access to abortion have been challenged in Indiana, Iowa, North Dakota, Oklahoma, and Texas.
States have tried to increase inspections of facilities, arguing they were needed to protect women's health, and impose new restrictions on what drugs can be used at different stages of pregnancy.
The Arizona Legislature in the last few years has approved a number of anti-abortion measures. A House of Representatives-approved bill that is being considered by the Senate would allow for surprise, warrantless inspections of abortion clinics. Proponents of the bill say it protects women from clinics that are not up to health standards. Opponents say it puts women at risk and violates their privacy.
In January, the Arizona Department of Health Services issued new rules limiting RU-486, prompting Planned Parenthood Arizona and the private abortion clinic Tucson Women's Center, to sue. Through its lawyers at the Center for Reproductive Rights, the groups argued that the rules infringe on a woman's ability to have an abortion.
"This law serves no purpose other than to prevent Arizona women from using a safe alternative to surgical abortion and force their doctors to follow an outdated, riskier and less effective method," David Brown, a lawyer with the Center for Reproductive Rights, said in a statement. "This is what happens when politicians, not doctors, practice medicine."
Bury was asked to grant an injunction that would have blocked the rules from taking effect, but the judge rejected that request after the state argued that the rules were just a small shift.
"The court finds that the injunction is not in the public interest," the judge ruled, while acknowledging that the ruling would make it difficult for some women to get abortions.
Planned Parenthood estimated that 800 women would have had to get surgical abortions, rather than drug-induced ones, if the rules were in effect in 2012.
AFP Photo/Mandel Ngan