Actor Michael Jace Held On Suspicion Of Murdering Wife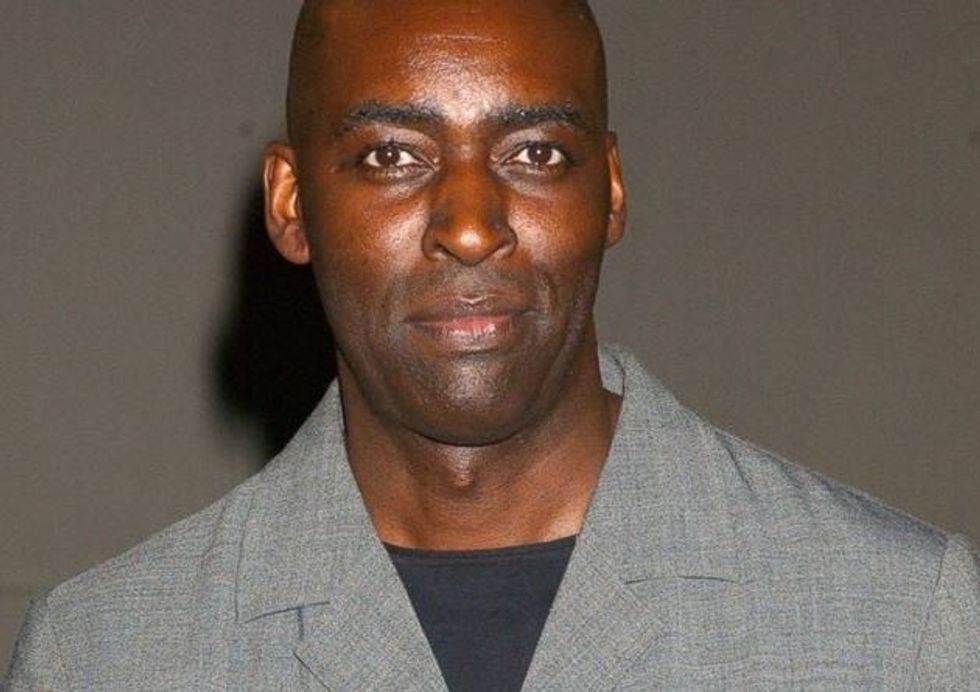 By Richard Winton, Joseph Serna and Ruben Vives, Los Angeles Times
LOS ANGELES—For more than a decade, actor Michael Jace often played cops on television, including six years as a LAPD officer on "The Shield."
But on Monday night, Jace stood in handcuffs surrounded by Los Angeles Police Department officers. Twenty feet away, inside the hall of a well-kept, three-bedroom Hyde Park home, lay the body of his wife of a decade, April Jace.
His wife, 40, had been shot multiple times. Authorities alleged Jace killed her and then called police to say he had just shot his wife.
The couple's two children, both under 10, were inside the pink stucco home when their mother was killed, police said. Neither was harmed.
"At the very least they heard the shots," LAPD Detective Sal LaBarbera said. "It is a terrible tragedy, made all the more worse by their children being there."
Jace was booked on suspicion of murdering his wife, a well-liked financial aid counselor at Biola University and the mother of three children — two with her husband and one from a previous relationship. The third child, believed to be a teenager, was not at the house when shots rang out.
LaBarbera said investigators searched the home and recovered a handgun, which will be tested to determine whether it was used in the shooting.
Neighbors reported seeing Michael Jace pull into the driveway Monday night, walk in and leave the front door ajar. A few minutes later, a neighbor heard popping sounds and took cover.
Police said they arrived to find an unarmed Jace standing in the doorway, his wife's body visible in a hallway. Officers immediately handcuffed him. Paramedics arrived soon and pronounce April Jace dead.
LaBarbera said Monday night's 911 call from Jace marked the first time police had been called to the home and that officials did not know of any problems the couple had.
"They were the Huxtables on the block," neighbor Tonja Edwards added.
April Jace, a California State, Fullerton graduate, competed in track and field events. She eventually got a job at Biola, a small Christian university in La Mirada.
"The Biola family will stand with this precious family and the employees who are grieving today, and my prayer is that the God of all comfort will be our refuge and peace," Biola President Barry H. Corey said.
Michael Jace had no arrest record, according to public records. In divorce papers, Jace's ex-wife claimed that he threatened her and another witness said the actor physically attacked her.
Ex-wife Jennifer Bitterman alleged in the November 1997 divorce filing that Jace threatened to kill her if she went to "war over his visitation rights to their son."
A friend of Bitterman said she witnessed Jace choke and hit Bitterman and slam "her against the wall while (her son) screamed in his crib next to her," according to court records. The child was 6 months old at the time.
The actor had been under financial strain for years, court records show.
Jace filed a Chapter 13 bankruptcy in March 2011, listing more than $500,000 in liabilities against $325,000 in assets, according to federal court records.
At the time he owed more than $22,000 to the government, $16,000 to credit card companies and carried two mortgages.
Want more celebrity news? Sign up for our free daily newsletter. 
Photo: Sunny Chatty via Flickr