ADP: U.S. Private Hiring Picks Up In March
@AFP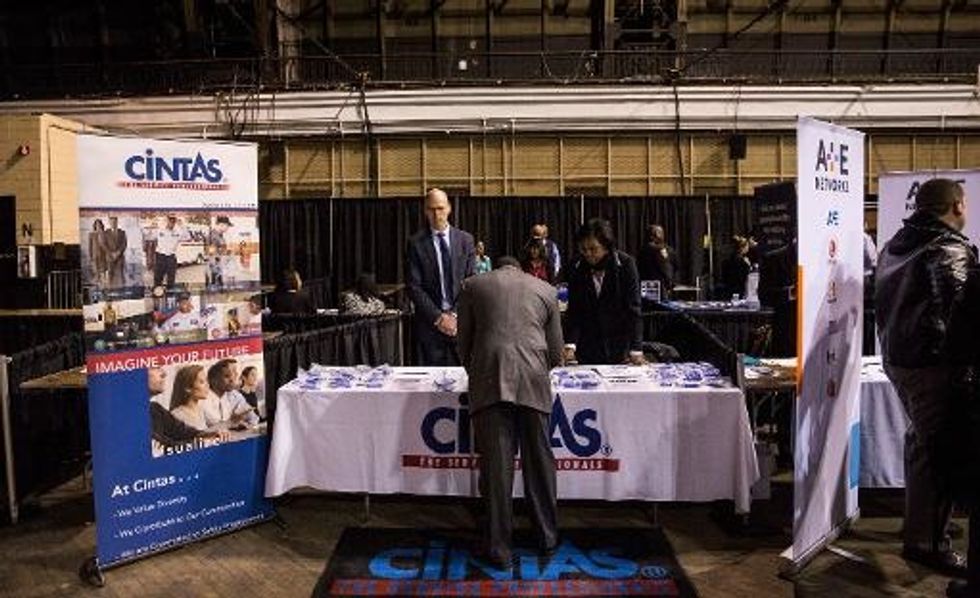 Washington (AFP) – U.S. businesses added 191,000 jobs in March, returning to the level of job growth seen in December before bad winter weather hit the economy, payrolls firm ADP said Wednesday.
March job growth in the private sector was slightly above the 12-month average, but came in well below the consensus forecast of 215,000 net new jobs.
The February number was revised up by 39,000 to 178,000 jobs.
"The job market is coming out from its deep winter slumber. Job gains are consistent with the pace prior to the brutal winter. The gains are broad-based across industries and business size classes," said Mark Zandi, chief economist of Moody's Analytics, which helps to compile the monthly report.
The modest payrolls data came ahead of Friday's March jobs report from the Labor Department.
Analysts on average estimate the world's largest economy added 195,000 jobs last month in both the public and private sectors, after 175,000 in February.
The unemployment rate is expected to tick downward to 6.6 percent from 6.7 percent.
"Our first hint of how U.S. payrolls fared in March wasn't particularly downbeat, but it wasn't particularly inspirational, either," said Jennifer Lee, senior economist at BMO Capital Markets.
Lee noted that the breadth of the job gains suggested "that companies are returning to a more normal hiring pace after a few hard-hit months. That, in itself, is good news."
AFP Photo/Andrew Burton