Al-Qaida Recruit Jose Padilla Resentenced To 21 Years In Prison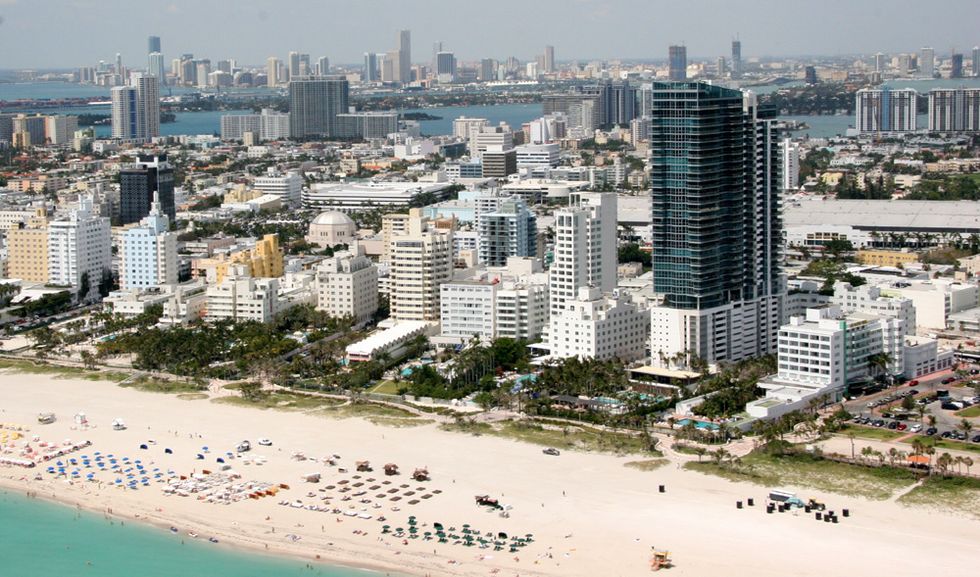 By Jay Weaver, The Miami Herald
MIAMI — Convicted al-Qaida terrorist recruit Jose Padilla was resentenced to 21 years in prison in Miami federal court Tuesday.
U.S. District Judge Marcia Cooke issued Padilla's new sentence in response to a federal appeals court ruling ordering her to give the 43-year-old U.S. citizen a longer prison term. Cooke had initially given Padilla a nearly 17 1/2 year prison sentence after his 2007 trial on charges of conspiring to provide material support to a foreign terrorist organization.
In effect, the judge crafted a sentence that added the detention time –3 1/2 years — that Padilla had already served in a South Carolina Naval brig after his arrest in 2002. Cooke had cut that time from his original prison sentence.
At Tuesday's hearing, Padilla's defense attorney argued that the former "enemy combatant" in the post-9/11 era has been subject to isolation, torture, and interrogation during his 12 years of military detention and federal imprisonment in the United States.
"He has sunk into a pit of hopelessness and despair," Federal Public Defender Michael Caruso told the judge, as he asked for a 21-year sentence for Padilla. He faced the possibility of a 30-year prison term, which was sought by federal prosecutors Brian Frazier and Ricardo del Toro.
Under a deal between both sides, the U.S. attorney's office agreed not to seek a life sentence for Padilla's 2007 conviction of providing material support to terrorists overseas, which is allowed under federal sentencing guidelines. In exchange, Padilla's attorney didn't disclose any evidence obtained from a subpoena for government records of his detention in the South Carolina brig before his transfer to face trial in Miami.
Padilla, who has been held at the Miami Federal Detention since the fall of 2012, was previously incarcerated at the supermax prison in Florence, Colorado, where he was held in isolation almost all day.
In 2011, the 11th U.S. Circuit Court of Appeals in Atlanta ruled that Padilla should have received harsher punishment reflecting his extensive criminal record. The appellate court found that Judge Cooke "unreasonably discounted" Padilla's criminal history before lowering a potential 30-year-to-life sentence.
Padilla, born in New York to Puerto Rican parents, was a former Chicago gang member with 17 arrests and a murder conviction before moving to the Fort Lauderdale, Florida, area and becoming a recruit for al-Qaida, according to federal prosecutors.
The appeals court sent the controversial case back to Cooke to resentence Padilla, who trained with al-Qaida the year before the Sept. 11, 2001, terrorist attacks, according to trial evidence.
Caruso appealed to the U.S. Supreme Court, but it declined to hear his petition.
The appeals court, in a 2-1 ruling, upheld the terrorism convictions of Padilla and two others: Adham Amin Hassoun, a Palestinian who had met him at a Broward County mosque in the 1990s; and Hassoun's colleague, Kifah Wael Jayyousi, a U.S. citizen of Jordanian descent. They were sentenced to 15 years and eight months, and 12 years and eight months, respectively.
In his appeal, Padilla challenged Cooke's decision to reject a motion to dismiss his indictment based on "outrageous government conduct" while he was held in a Navy brig before his transfer to Miami in 2006.
Padilla was held without being charged in the South Carolina brig for 3 1/2 years — time that the Miami judge cut from his sentence.
The appellate court, in an opinion written by Chief Judge Joel F. Dubina and joined by Judge William H. Pryor, sided with the U.S. attorney's office in Miami. Prosecutors, who were seeking life imprisonment for Padilla, appealed Cooke's sentence of about 17 1/2 years. They argued the judge's prison term was about 13 years below the low end of the sentencing guidelines: 30 years.
The appellate court wrote that Cooke's punishment "reflects a clear error of judgment about the sentencing of this career offender." The court noted that his co-defendant, Hassoun, had no prior criminal history but received a sentence that was "only" 20 months less than Padilla's.
"(Cooke) attached little weight to Padilla's extensive criminal history, gave no weight to his future dangerousness, compared him to criminals who were not similarly situated, and gave unreasonable weight to the condition of his pre-trial detention (in the Naval brig)," Dubina wrote.
Photo via WikiCommons
Interested in national news? Sign up for our daily email newsletter!