Alabama Gay Marriages Could Begin Next Week After Court Lifts Stay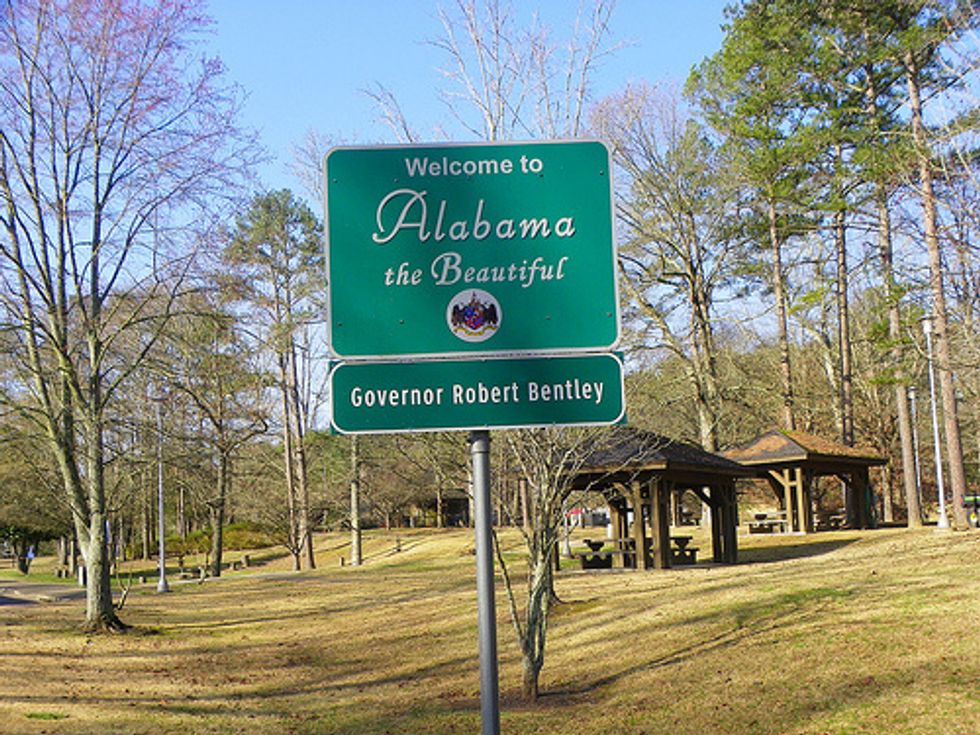 By Kurtis Lee, Los Angeles Times (TNS)
A federal appeals court on Tuesday struck down an effort to delay same-sex marriages in Alabama, clearing the way for gay and lesbian couples to wed next week, though a last minute appeal could create additional delays.
The Atlanta-based 11th Circuit Court of Appeals denied a stay request from Alabama Attorney General Luther Strange, who sought to defend the state's constitutional ban on same-sex marriage.
Strange had called on the appeals court to issue a stay until the U.S. Supreme Court rules on similar cases later this year.
On Tuesday, Strange said he would appeal the federal appeals court ruling to the Supreme Court, although justices have rebuffed similar requests in the past.
The Alabama case was brought by Cari Searcy and Kimberly McKeand, a lesbian couple who married in California. Searcy had tried to adopt McKeand's 8-year-old son but was denied on the grounds that the state of Alabama did not recognize her as McKeand's spouse.
Alabama is now set to become one of dozens of states that in the past year have made it legal for same-sex couples to marry.
Last month an Alabama District judge said an amendment to the state's constitution banning the recognition of gay marriage, and another law prohibiting same-sex marriage licenses from being issued, violated the due process and equal protection clauses of the 14th Amendment.
Days after the ruling, Suthers filed an appeal and asked for a stay to delay the marriages.
With Tuesday's ruling, Alabama joins a handful of southern states, such as Florida, South Carolina and North Carolina, where state bans were overturned.
"The freedom to marry is a reflection of Alabama's values of love and family. We look forward to seeing the first joyful weddings take place for same-sex couples throughout the state, and against this backdrop of happy celebrations," said Equality Alabama board chairman Ben Cooper.
___
(Staff writers Lauren Raab and Christine Mai-Duc contributed to this report.)
Photo: J. Stephen Conn via Flickr