Alleged Charleston Shooter Faces Federal Hate Crime Charges: Lynch
@reuters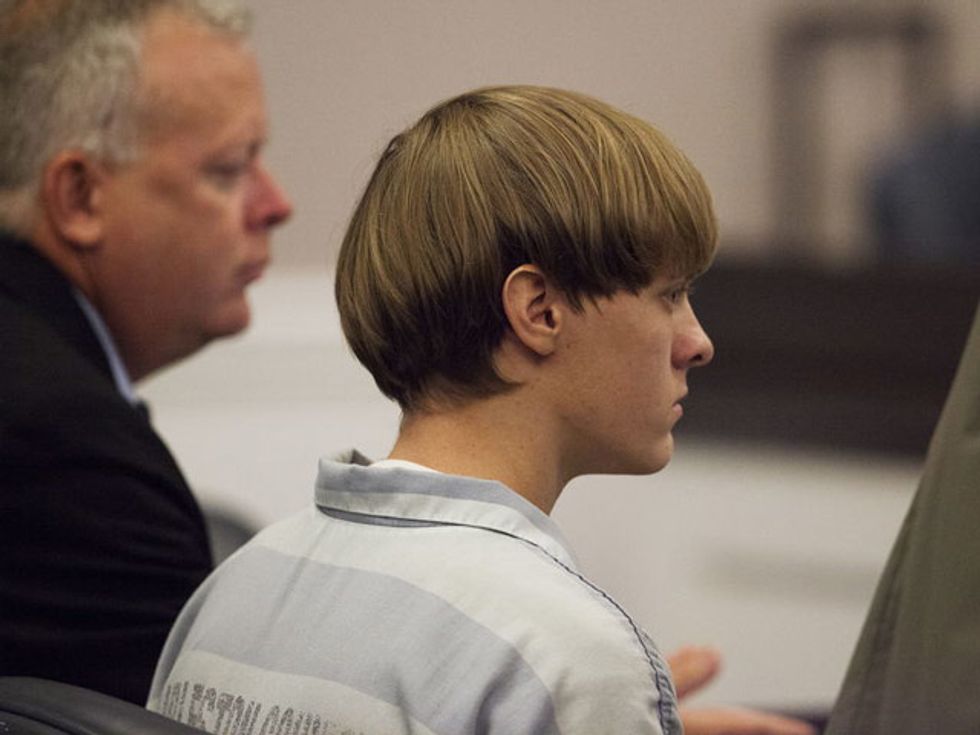 (Reuters) – Alleged Charleston church shooter Dylann Roof faces federal hate crimes and firearms charges that could lead to the death penalty or life in prison, U.S. Attorney General Loretta Lynch said on Wednesday.
A federal grand jury in South Carolina returned a 33-count indictment against Roof, accused of killing nine people attending Bible study at a historically black church last month, Lynch said.
The federal government has not decided if it will seek the death penalty if Roof is convicted, according to Lynch.
South Carolina does not have a hate crimes statute, and so the hate crime charges that Roof targeted the victims "because of their race and in order to interfere with their exercise of religion," are part of the federal indictment, Lynch said.
(Reporting by Lisa Lambert and Emily Stephenson; Editing by Sandra Maler)
Dylann Roof (R), the 21-year-old man charged with murdering nine worshippers at a historic black church in Charleston last month, listens to the proceedings with assistant defense attorney William Maguire during a hearing at the Judicial Center in Charleston, South Carolina July 16, 2015. (REUTERS/Randall Hill)