'All This Was For Nothing'—Family Of Slain Alton Sterling Devastated By Govt Failure To Charge Police Officers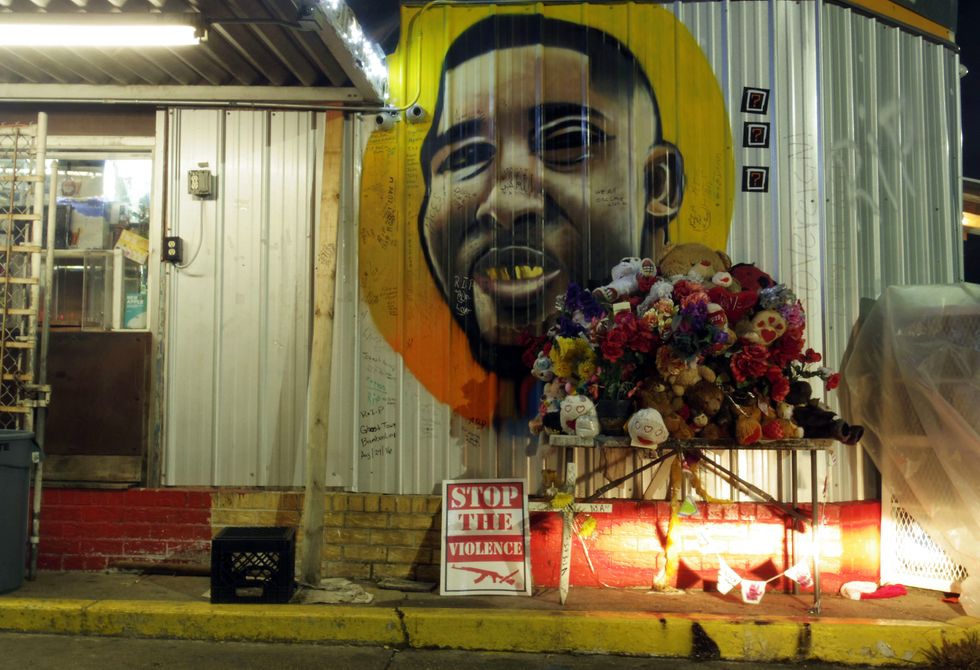 Reprinted with permission from Alternet.
The Justice Department has decided not to charge any officers involved in the death of Alton Sterling, a 37-year-old black man gunned down by two white police officers in Baton Rouge last summer, devastating the Sterling family.
"In my mind, I knew that they were going to come back with the right decision, that they violated his constitutional right. That's where my heart was," said Alton's aunt Sandra Sterling. "And as we were going through the process, I kept asking them, 'What happens if they come back with this decision?' … They said, 'Well, it will be worth the wait.' But no, it's not worth the wait. It's not worth the wait. All this was for nothing."
"It hurt, it hurt, it hurts so bad," she added. "I was trying to prepare myself for this, but I'm telling you, it's a horrible pain. It's like going back to the first day. It's like going back to the first day all over again.
The videotaped shooting of Alton Sterling on July 5, 2016, sparked national outrage and a civil rights investigation regarding the effect of race in police-community relations.
Under Attorney General Jeff Sessions, this federal case could likely be the first of many in which the Justice Department decides not to charge officers involved in a police shooting. The high-profile investigation surrounding the 2014 death of 43-year-old Eric Garner has yet to be concluded.
Watch:
Alexandra Rosenmann is an AlterNet associate editor. Follow her @alexpreditor.
This article was made possible by the readers and supporters of AlterNet.