Led By Alyssa Milano, Hollywood May Boycott Georgia Over Abortion Ban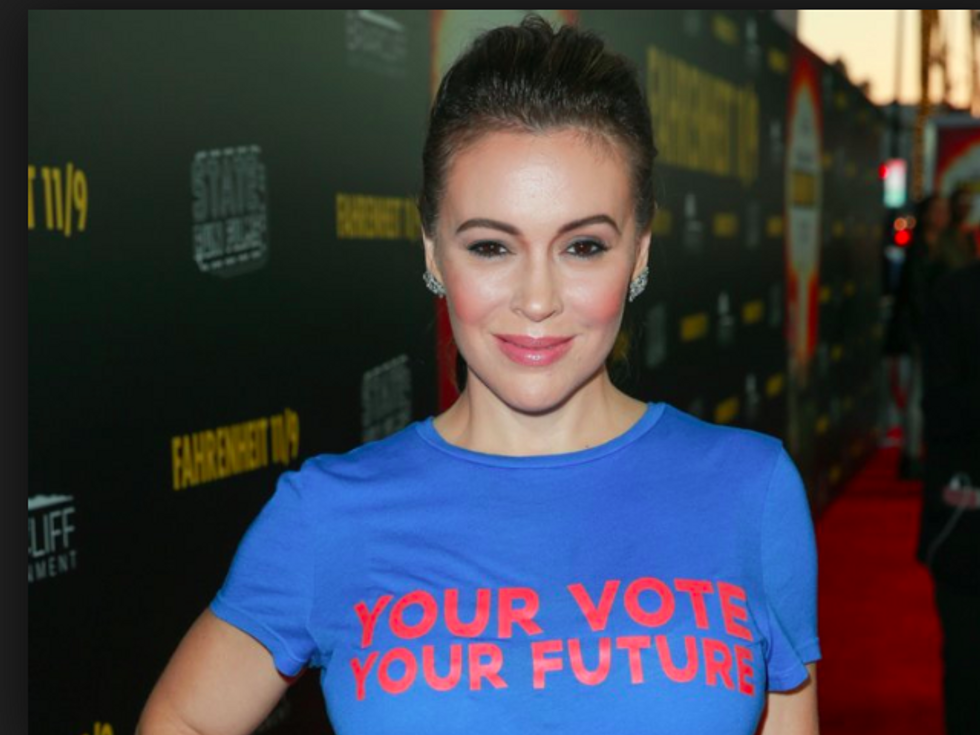 Georgia legislators have passed a so-called "heartbeat bill" that would ban abortion beyond six weeks, and Gov. Brian Kemp appears prepared to sign the legislation into law this week.
But doing so might be costly for the state.
The Peach State has long been a go-to location for Hollywood filmmakers, but the abortion ban has stirred opposition among many big names in the entertainment industry. Actor and producer Alyssa Milano collected signatures for a letter pledging to boycott work that would bring them to Georgia if the bill becomes law.
To @BrianKempGA & Speaker Ralston:
Attached, is an open letter signed by 50 actors against #HB481. On behalf of the undersigned–as people often called to work in GA or those of us contractually bound to work in GA–we hope you'll reconsider signing this bill. #HBIsBadForBusinesspic.twitter.com/DsOmAWYU2x

— Alyssa Milano (@Alyssa_Milano) March 28, 2019
Other groups, including the Writers Guild of America, embraced the boycott sparked by Milano as well. As CBS News reported, other state governors are stepping up to poach the filmmaking business if Georgia triggers the boycott.
Stacey Abrams, who lost the 2018 Georgia gubernatorial election to Kemp in a contentious and dubious election in which he oversaw the vote as secretary of state, warned about the risks of imposing limits on women's reproductive rights:
Georgia is the only international film hub threatening to limit a woman's access to care. This hasn't been an issue before because LA, NYC, Vancouver & Toronto know better. Trust women & their doctors. And tread carefully: https://t.co/95djjqtyTG#gapol#HB481isBadForBusiness

— Stacey Abrams (@staceyabrams) March 26, 2019