Legal Documents Shed Light On Christian 'Cult' Tied To Justice Barrett
@alecpronk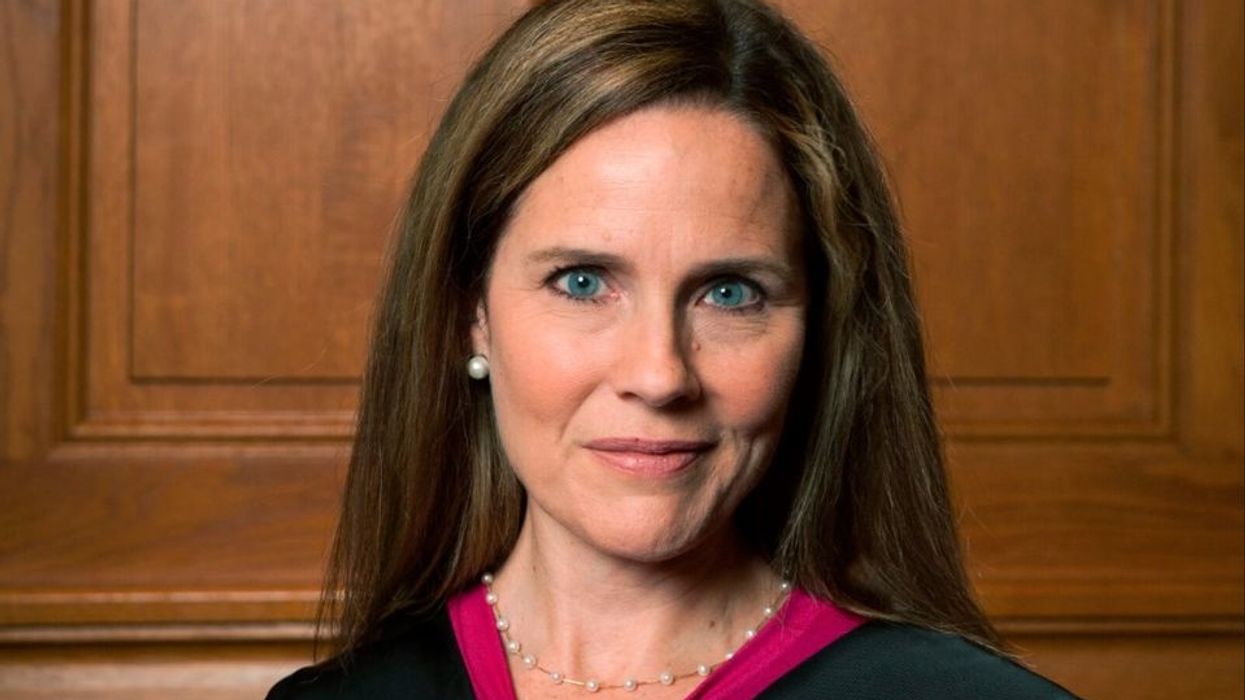 In court documents obtained by The Guardian, the founder of the People of Praise, a small Indiana Christian sect, was described as making all decisions about a female member's life, including her finances and dating life. In those documents from a 1973 court case, the group's founder Kevin Ranaghan was also accused of running a home with a sexualized atmosphere in the nine-bedroom house in South Bend, Indiana from which the group operated.
The details of the religious group were revealed when Cynthia Carnick started legal proceedings to end her five minor children's visitations with their father, then a member of the People of Praise and a resident of Ranaghan's house.
If this matters, it is because Supreme Court Justice Amy Coney Barrett has been a member of People of Praise for most of her adult lifr. Shr lived at the People of Praise home while she attended law school at Notre Dame, where she graduated in 1997. Her husband also lived at the home, although no public records indicate they lived at the home at the time the alleged events occurred.
In a sworn affidavit in support of Carnick's claims, a woman who lived with the Ranaghans from 1973 to 1978, Colette Humphrey, said she saw instances of inappropriate sexual behavior.
"Full Life Submission'
Humphrey wrote, "When I was part of the People of Praise I was in full life submission to Kevin Ranaghan, under full obedience to him and he exercised this authority over most areas of my life."
Not many details about the People of Praise are known publicly, and the latest revelations about the control the group has over women come as Barrett and other conservative justices attempt to roll back Roe v. Wade.
Appointed by President Donald Trump in 2020, Barrett has long been opposed to abortion and called abortion "always immoral."
When named to an appeals court judgeship by Trump in 2017, Barrett said, "If I am confirmed, my views on this or any other question will have no bearing on the discharge of my duties as a judge."
She also said in 2016 that she did not think Trump's appointments to the Supreme Court would overturn Roe v. Wade. She said, "I ... don't think… Roe's core holding that… women have a right to an abortion. I don't think that would change." But leak from of a draft majority opinion on abortion by Justice Samuel Alito confirmed the conservative justices' impending intent to overturn the landmark abortion ruling from 1973.
The latest revelations about the religious organization where Barrett spent her formative years as a law student have once again thrown the conservative Catholic judge in the spotlight.
The Court's Handmaid?
Not only has the People of Praise group been accused of exerting complete control over women's lives, but accusations by former members of sexual abuse received media attention during Barrett's confirmation process to become a Supreme Court Justice.
In response, the People of Praise hired an independent firm to conduct an investigation into the accusations, but the results were not made available to the public or the accusers.
Coney Barrett and her family were not linked to the accusations, however, multiple women created support groups and tried to bring attention to the secretive group during her confirmation.
In 2010, People of Praise listed Coney Barrett as a handmaid, a female advisor to young women in the religious group. The title drew comparisons to Margaret Atwood's The Handmaid's Tale, a dystopian novel and TV series detailing a patriarchal theocratic state that completely controls women.