Analysis: So Far, Chris Christie's Presidential Bid Has Been One To Forget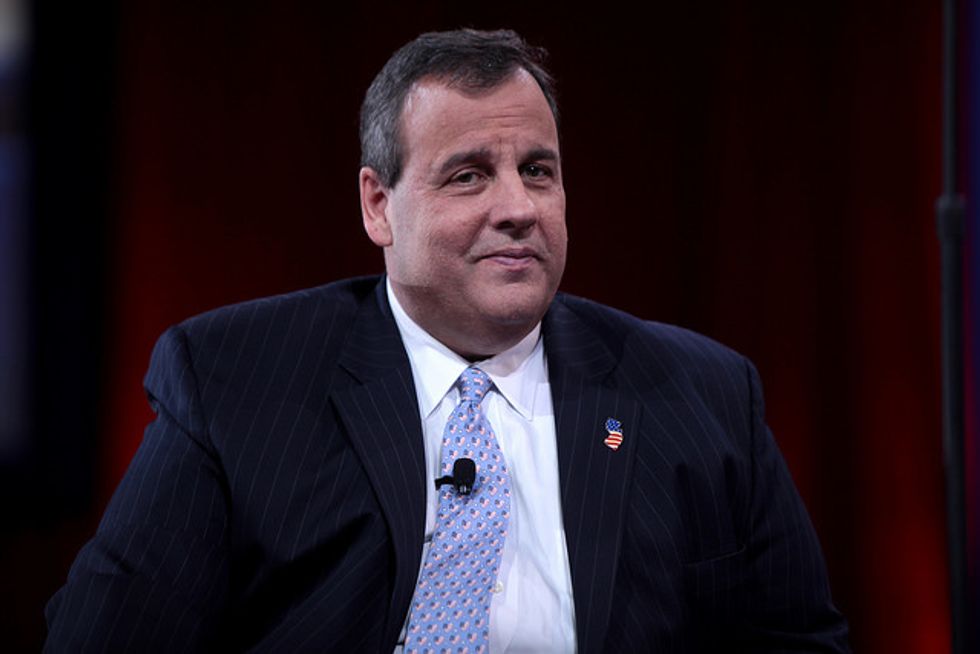 By David Knowles, Bloomberg News (TNS)
Can you feel the momentum? Neither can Chris Christie.
Little more than a month has passed since the New Jersey governor started a political action committee to help him raise money for a prospective presidential campaign, and in that time Christie has not exactly set the political world on fire. As he embarks this week on what the Weekly Standard has dubbed the "Chris Christie comeback tour," beginning with his 130th town hall meeting since being elected governor, Christie is in dire need of some good news.
On Sunday, an NBC News/Wall Street Journal poll found that just 32 percent of Republicans said they could seem themselves voting for Christie compared with 57 percent who could not.
Those numbers were released one day after Christie's appearance at the Iowa Ag Summit was marred by hecklers.
Last week, Christie's approval rating in New Jersey dropped to a new low of 35 percent.
"It may be a different day, but it's the same dismal story. The state's problems are taking their toll on the governor's ratings," Krista Jenkins, professor of political science and director of PublicMind, Fairleigh Dickinson University, said in a release accompanying the poll. "His budget address attempted to hit the reset button on the gaping pension hole, but did little to assuage the broad concerns of the public."
The month of February proved difficult for Christie, starting with a trip to England in which the governor made headlines not for his command of foreign policy issues or economic smarts, but after whiffing on a question about whether parents should vaccinate their children.
From there, a New York Times piece hit Christie over his apparent taste for luxury travel. The Washington Post detailed how Christie is losing home state donors to the likes of Jeb Bush, and Politico followed up that several party operatives now no longer consider the governor to be a top-tier candidate.
It's not as if Christie hasn't been trying to reverse the narrative. He has delivered largely well-received speeches at CPAC and the Lincoln-Reagan Dinner in Concord, N.H., and held more town hall meetings in New Jersey. But for a candidate whose brand is authenticity, an image makeover is proving especially difficult.
"There's only one Chris Christie, everybody, and this is it," Christie said in New Hampshire, adding, "There will be some times I will say things that will make you shake your heads. But what you'll never say is that I don't know who he is and I don't know what he believes, and I don't what he's willing to fight for and who he's willing to fight to get there."
In the Real Clear Politics average of polls for the Republican primary field, Christie is stuck in sixth place, behind Scott Walker, Jeb Bush, Mike Huckabee, Ben Carson, and Rand Paul. At CPAC, Christie did his best to brush off the poor polling data.
"If I decide to run for president, I'm not worried about what polls say 21 months before were going to elect the president of the United States," Christie said. "I'll take my chances on me. I've done pretty well so far."
So far, it appears that few Republicans are willing to take their chances on Christie, and a National Review cover story released Friday that is largely critical of the governor's recent moves to try and turn around New Jersey's flagging economic fortunes is unlikely to attract more conservative support.
"As Christie has scrambled to pay off the state's debts and balance its books, he has employed questionable budget tactics himself, including sweeping monies dedicated to specific purposes — such as funds from a national mortgage-fraud settlement and road tolls that should be used for highway maintenance — into the general budget," Steven Malanga wrote in the piece. "He has also 'reduced' spending in some cases simply by pushing expenditures from one fiscal year into the next, which is not a true long-term reduction."
While Christie avoided direct blame for the Bridgegate scandal, the constant headlines took their toll on the governor's popularity in his home state. A string of positive headlines could help bolster his image over the coming months, of course, but absent a swell of positive news stories, it's difficult to see how Christie can, once again, assert his standing as a front-runner.
Meanwhile, Democratic groups like American Bridge are working hard to keep Christie right where he is. Sensing his vulnerability, they remain focused on sending every one of the governor's gaffes or misstatements viral.
"We're not going to pull resources from Christie, we want to kill him dead," said American Bridge president Brad Woodhouse.
Photo: Governor Chris Christie of New Jersey speaking at the 2015 Conservative Political Action Conference (CPAC) in National Harbor, Maryland. (Gage Skidmore/Flickr)