Angelina Jolie Has Ovaries, Fallopian Tubes Removed To Thwart Cancer Risk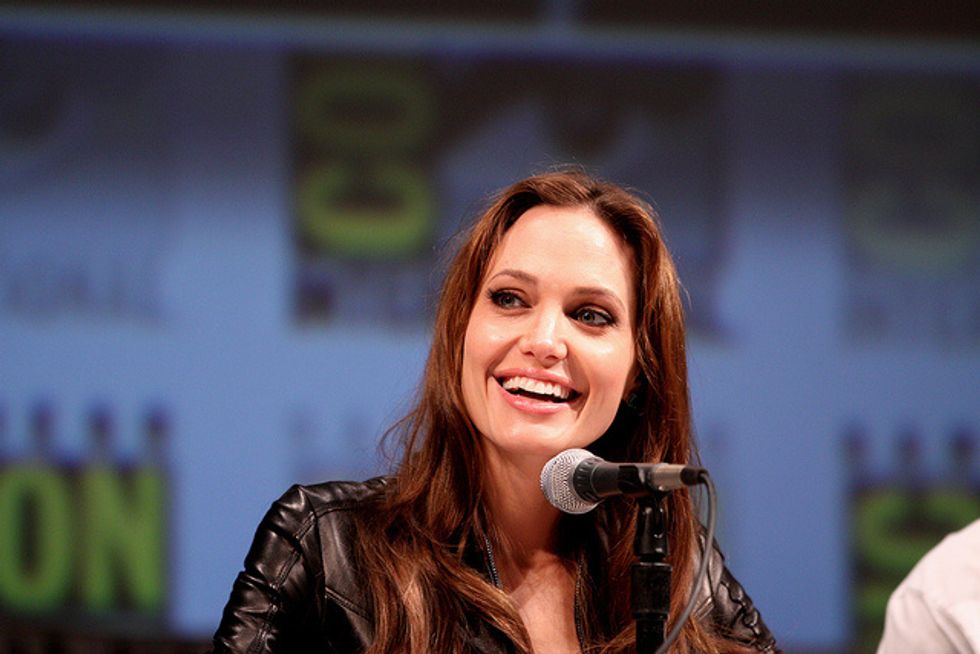 By Christie D'Zurilla, Los Angeles Times (TNS)
As she promised nearly two years ago, Angelina Jolie has had her fallopian tubes and ovaries surgically removed as a preventive move against the cancer that killed her mother.
The surgery, however, came sooner than she'd planned, she explained in a New York Times essay on Tuesday.
The 39-year-old mother of six said her decision-making process gained urgency after a regularly scheduled blood test showed signs that could be an early indicator of cancer. Jolie — whose mother Marceline Bertrand died at 56 of ovarian cancer — had a preventive double mastectomy in April 2013 after testing positive for the BRCA-1 gene, which indicates a high risk of developing breast cancer.
Bertrand had been diagnosed with ovarian cancer at age 49, Jolie said.
"I went through what I imagine thousands of other women have felt," she wrote. "I told myself to stay calm, to be strong, and that I had no reason to think I wouldn't live to see my children grow up and to meet my grandchildren.
"I called my husband (Brad Pitt) in France, who was on a plane within hours."
Further testing and a surgeon's exam of Jolie's ovaries came up negative for a tumor.
"To my relief, I still had the option of removing my ovaries and fallopian tubes and I chose to do it," she wrote. "I did not do this solely because I carry the BRCA1 gene mutation, and I want other women to hear this. A positive BRCA test does not mean a leap to surgery. I have spoken to many doctors, surgeons and naturopaths. There are other options …. The most important thing is to learn about the options and choose what is right for you personally."
Jolie said she'd been consulting with Western and Eastern physicians since getting the mastectomy, but thought she had months left to make a choice — until getting the scary test results. Finally, she chose her procedure: a laparoscopic bilateral salpingo-oophorectomy, which happened last week.
"There was a small benign tumor on one ovary, but no signs of cancer in any of the tissues," she revealed in her essay. She's on hormone replacement therapy, including progesterone to reduce risk of uterine cancer, and said she chose to keep her uterus because uterine cancer is not in her family history.
"The beautiful thing about such moments in life is that there is so much clarity," she said, referring to her reaction to the results of the blood test. "You know what you live for and what matters. It is polarizing, and it is peaceful."
She's gone public with her journey — as she did before with the double-mastectomy — to make other women aware that in this health situation and others, a person can "seek advice, learn about the options and make choices that are right for you. Knowledge is power."
(c)2015 Los Angeles Times, Distributed by Tribune Content Agency, LLC
Photo: Gage Skidmore, Flickr