Another Report Shows Devastating Effects Of Climate Change — But Elected Republicans Still Don't Care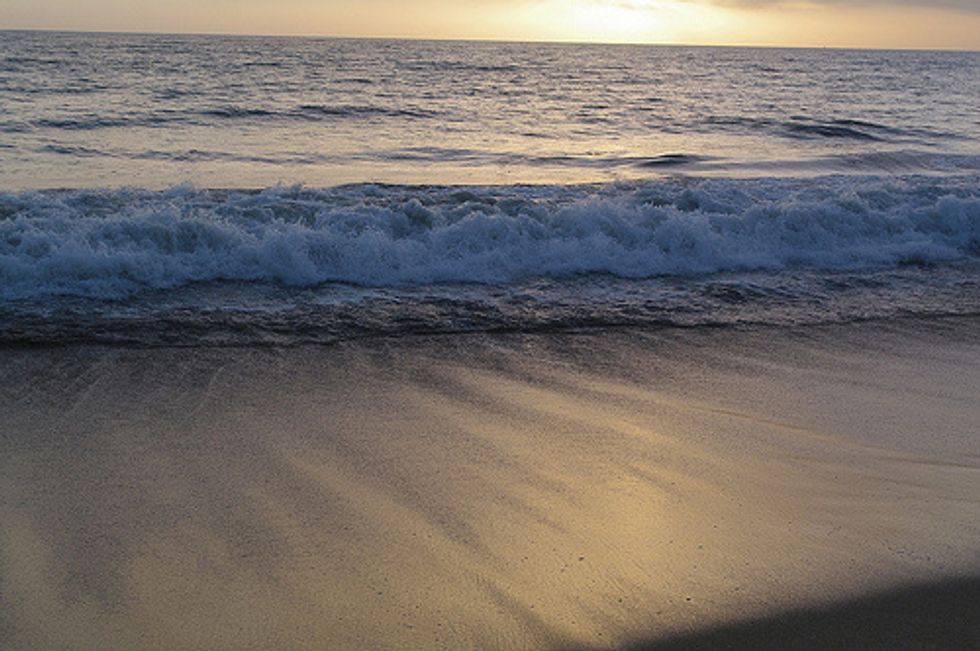 A bipartisan group released a report on Tuesday titled "Risky Business," arguing that U.S. businesses need to treat the threat of climate change as a serious business risk that will cost the country hundreds of billions of dollars. The group asked businesses to "lead the way" in reducing risks from climate change — for the good of the planet, and their bottom lines.
The group is comprised of former George W. Bush administration treasury secretary Henry Paulson, former New York City mayor Michael Bloomberg (who's now the Special UN Envoy for Cities and Climate Change), and billionaire Tom Steyer, a major Democratic donor who's steering millions of dollars towards climate-friendly political candidates.
The report states that "if we continue on our current path, many regions of the U.S. face the prospect of serious economic effects from climate change. However, if we choose a different path — if we act aggressively to both adapt to the changing climate and to mitigate future impacts by reducing carbon emissions — we can significantly reduce our exposure to the worst economic risks from climate change."
Climate change is referred to in the report as "nature's interest-only loan" that the next generation will have to struggle to pay off.
"Risky Business" warns of hundreds of billions of dollars in losses of coastal property by 2100, due to rising sea levels and changes in the activity and strength of hurricanes. In the next 15 years, total coastal damages will cost around $35 billion.
Because of rising temperatures, the Midwest, Southwest, and Southeast will experience "extreme heat," which will increase air-conditioning costs and strain the electricity grid.
Higher temperatures will also affect agriculture in the Midwest and South. The report indicates that over the next 5 to 25 years, some states could see a decline in yields of more than 10 percent. By the end of the century, those yields could decrease by 50 to 70 percent if farmers aren't able to adapt.
The group concludes the report by saying, "It is our hope that it becomes standard practice for the American business and investment community to factor climate change into its decision-making process."
Paulson told TheWall Street Journal that the group is bipartisan, so it can frame climate change as simply a large risk to American businesses, and not a political issue.
"The whole point was to have a bipartisan group who agreed on the nature of the problem, which is that climate change is a huge economic risk," he said.
Paulson isn't the only prominent Republican to advocate for climate change action. Last week, Senate Democrats invited four former EPA leaders who worked under Republican presidents to discuss what they think needs to be done. They all agreed that climate change exists and that Congress needs to take action.
But even though there are conservative proponents for climate action, today's elected Republicans are still ignoring the issue. Senate Republicans largely dismissed what the EPA experts had to say, and instead argued that Obama's new EPA rule to limit carbon emissions would kill jobs and have zero economic benefit.
Some Republicans are so opposed to the EPA's new rule that they could even attempt to partially shut down the government by using the appropriation bills necessary to fund the EPA and the Interior Department to block the EPA rule from going into effect.
Even though scientists overwhelmingly agree that climate change is a reality and is being exacerbated by human activity, many Republicans in Congress still disagree. In May, the House of Representatives passed an amendment that would prevent the Department of Defense from using its funds to address climate change, essentially denying that the problem exists. The amendment passed 231-192, with only three Republicans voting against it.
In 2013, CAP Action analyzed statements from Republicans in Congress, and concluded that an overwhelming 58 percent are climate change deniers.
But these Republicans aren't just ignoring the saner members of their party — they're ignoring public opinion as well. The latest Wall Street Journal/NBC News poll shows that a majority of Americans support the new EPA rules, and more than half are willing to pay higher electricity costs in order to reduce carbon emissions.
Photo: Climate and Ecosystems Change Adaptation Research University Network via Flickr
Interested in U.S. politics? Sign up for our daily email newsletter!