Another Trump Supporter Arrested Over Congressional Death Threats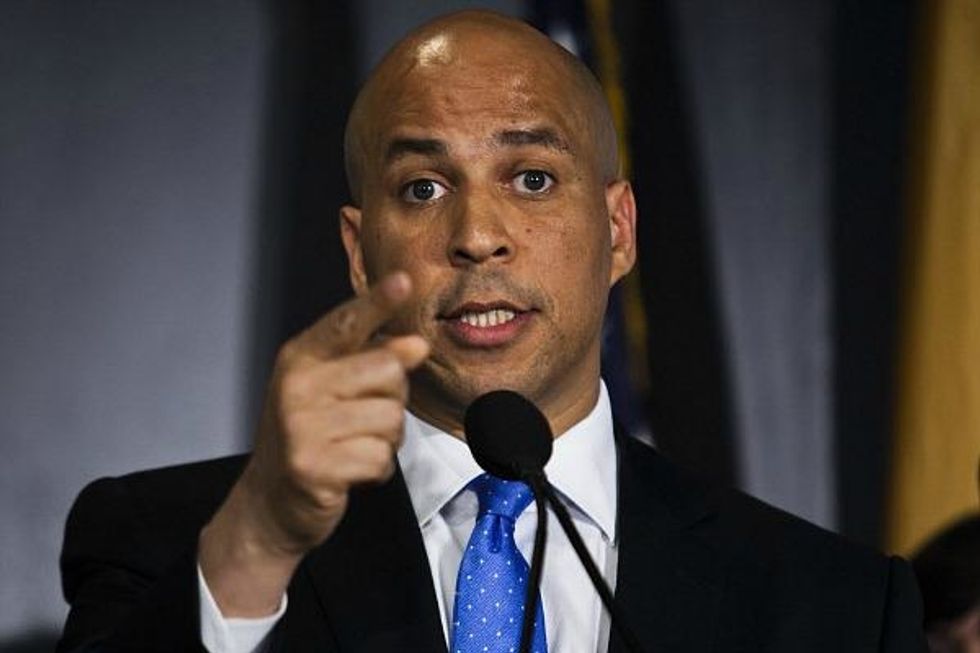 This is becoming a trend.
Yet another Trump fan has been arrested for making death threats against Democratic lawmakers whom the fan associated with Democratic Rep. Ilhan Omar (D-MN) — one of Trump's new favorite targets.
John Kless, 49, was arrested on Friday after he left voicemails for Sen. Cory Booker (D-NJ) and Reps. Eric Swalwell (D-CA) and Rashida Tlaib (D-MI), each of which were "filled with multiple obscenities and racial epithets," according to NBC News.
In each call, Kless mentioned Omar and the politicians' ties to her. His threats came four days after Trump posted a tweet targeting Omar that featured violent 9/11 imagery.
In Kless' call to Swalwell, Kless called out Swalwell's gun control proposals, which Swalwell has made a cornerstone of his nascent presidential bid.
"The day you come after our guns, motherf—–, is the day you'll be dead," Kless said. "So if you want death, keep that s— up, motherf—–."
Kless' call to Tlaib attacked her Muslim faith.
"Cuz' the day when the bell tolls, w—-, and this country comes to a war, there will be no more threats. Your life will be on the f—— line," Kless said.
"You definitely don't tell our president, Donald Trump, what to say," he added, according to HuffPost.
And to Booker, Kless repeatedly called him the N-word.
"We need to kill all you motherf——, man, every f—— one of you, man," Kless said in the voicemail, according to NBC News.
This is the third Trump fan in recent weeks to be caught making death threats against Democrats or other figures Trump has attacked.
Earlier this month, a Trump supporter was arrested for threatening to kill Omar. In February, a Coast Guard lieutenant and white supremacist was arrested for plotting a terrorist attack against many figures Trump has specifically targeted with pointed jabs. And Sen. Jeff Flake (R-AZ) recently revealed that he and his family have received multiple threats from Trump supporters. Trump relentlessly attacked Flake when he was in the Senate, even though Flake ultimately voted with Trump's agenda most of the time. In March, a Trump fan pleaded guilty to federal retaliation after leaving threatening voicemails for Flake.
Despite the trend of violent threats against the very people Trump singles out, he has said he is "not at all" worried that his rhetoric can get people hurt and is endangering members of Congress.
But these arrests prove that Trump's words matter — and matter a lot.
Published with permission of The American Independent.