Anti-Planned Parenthood Activists Get Indicted For Their Attempted Sting Operation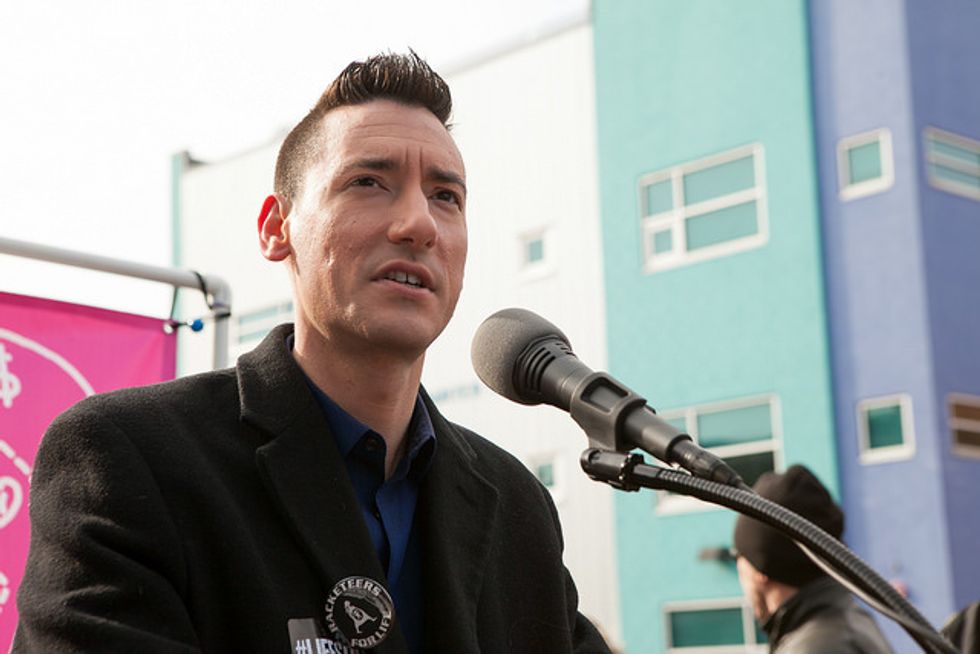 Score one for Planned Parenthood.
The non-profit healthcare organization, often smeared by conservatives because some affiliates offer abortions, was targeted last summer by a group of anti-abortion activists known as the Center for Medical Progress (CMP), which, in a series of deceptively-edited and secretly-recorded videos purported to prove that Planned Parenthood was illegally selling fetal tissue.
Despite a multitude of state and congressional probes, no wrongdoing was ever found until today — when those who started the smear campaign found themselves in serious legal trouble.
David Daleiden and Sandra Merritt, respectively the project leader and one of the women found to be undercover in at least one of the videos shot in California , were indicted for tampering with a government record in Houston, Texas — a felony that carries a penalty of up to 20 years imprisonment. According to the Houston Chronicle, those charges stem from allegations that Daleiden and Merritt "used aliases, obtained fake government I.D.s, and formed a fake tissue procurement company" in their efforts to entrap Planned Parenthood on video.
Texas Gov. Greg Abbott and Lt. Gov. Dan Patrick called for an investigation last summer into Planned Parenthood after a video released by the Center For Medical Progress showing personnel in its Houston clinic discussing procedures for fetal tissue procurement.
"We were called upon to investigate allegations of criminal conduct by Planned Parenthood Gulf Coast," said Harris County District Attorney Devon Anderson. "As I stated at the outset of this investigation, we must go where the evidence leads us. All the evidence uncovered in the course of this investigation was presented to the grand jury."
Daleiden was also indicted on charges of purchasing and selling human organs — precisely the same charge he was trying to get Planned Parenthood executives on — reported Houston Chronicle reporter Brian M. Rosenthal.
Daleiden is no stranger to the courts. In September, two courts ordered him to turn over recordings and documents pertaining to the video footage, in suits brought by the National Abortion Federation, which alleged that CMP secretly attended and filmed inside their conferences, and StemExpress, one of the companies that works with Planned Parenthood.
The outcry provoked by the CMP video became an element in an effort by Tea Party Republicans in Congress to shut down the government, because Planned Parenthood receives federal funding. Those calls to shut down the government were nothing but a politicalploy; President Obama affirmed his support for Planned Parenthood and promised to veto any bills that would strike their funding.
Eventually CMP's videos were featured on another political stage, when Carly Fiorina referred to them in the September 16 Republican debate. In November, a man who shot three people inside a Planned Parenthood clinic in Colorado Springs drew attention to them as well.
Photo: David Daleiden could be going to jail for those Center for Medical Progress videos. American Life League/Flickr