How Is That Whole 'Law And Order' Thing Working Out For You, Republicans?
@LucianKTruscott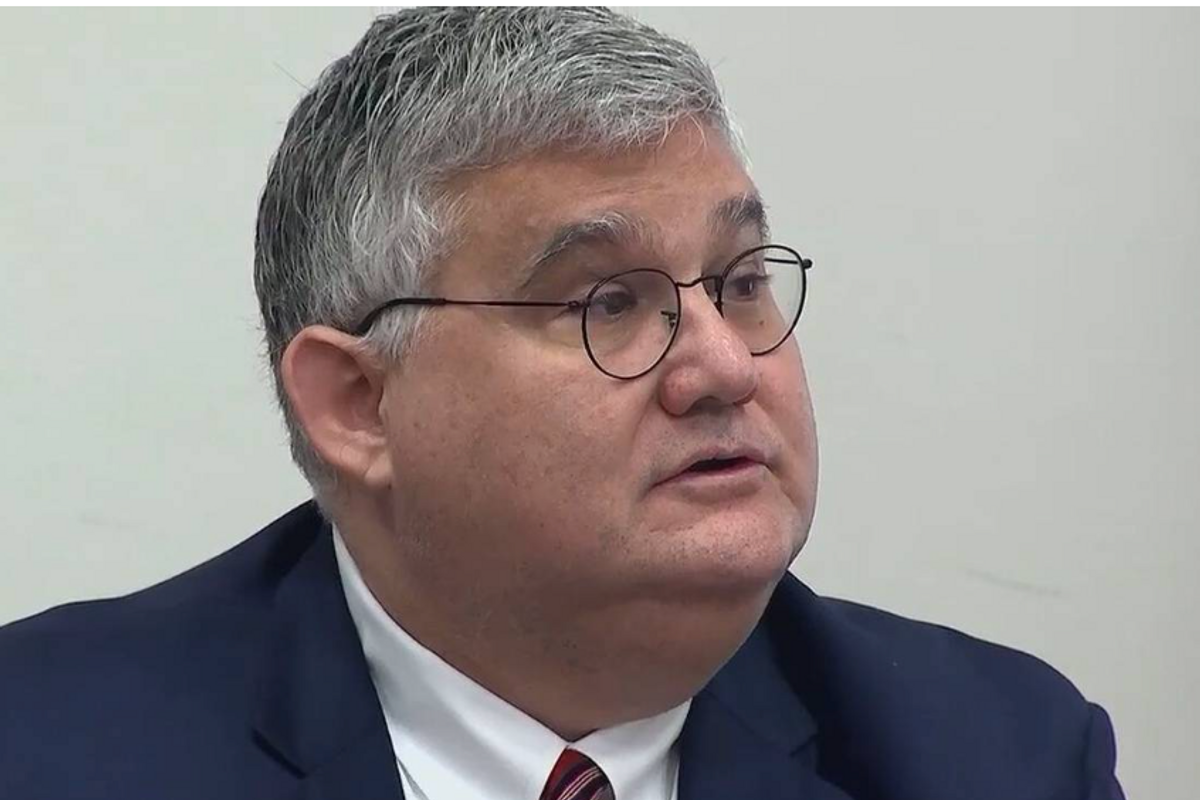 One of the great ironies – and there are more than a few – in the case in Georgia against Donald Trump and 18 co-defendants is the law being used against them: The Georgia RICO, or Racketeering and Corrupt Organizations Act. The original RICO Act, passed by Congress in 1970, was meant to make it easier for the Department of Justice to go after crimes committed by the Mafia and drug dealers. The first time the Georgia RICO law was used after it was passed in 1980 was in a prosecution of the so-called Dixie Mafia, a group of white criminals in the South who engaged in crimes of moving stolen goods and liquor and drug dealing.
The Georgia law was passed as a significant expansion of the federal RICO statute to make it even easier to prosecute criminals. The federal RICO Act requires that a criminal enterprise involve multiple individuals committing multiple criminal acts over a long period of time. In Georgia, the act can be used against a single person, and only two crimes need to be committed in relation to a larger criminal goal in order for the act to be used in a prosecution.
In Georgia and elsewhere – copycat laws have been passed all around the U.S. – RICO Acts were heralded and passed in big campaigns for law and order. Early targets of the RICO laws were street gangs, drug operations, and the traditional Italian-American Mafia. Republican politicians put their names on the legislation and campaigned as strong law and order candidates when they ran for office.
And now, irony of all ironies, some of those same Republican politicians find themselves indicted under the very criminal statute they were so proud of passing. The defendants at the top of the indictment ticket, so to speak, are well known Republicans – Trump, Mark Meadows, Rudy Giuliani, John Eastman, Jeffrey Clark – but down the ticket are Georgia Republicans who doubtlessly have described themselves as champions of law and order. David Shafer, charged with being a fake elector, is a former chairman of the Georgia Republican Party. Shawn Still, a state senator, is another fake elector. Cathleen Latham is a former chairperson of the Coffee County Republican Party charged with computer theft and being a fake elector in her county. Misty Hampton, a Republican and the election director in Coffee County, has been charged with computer theft and computer trespass.
Every defendant charged with racketeering in Georgia is, of course, a member of the Republican Party, which until recently, at least, was known as the party of law and order. Since the multiple indictments of Donald Trump, however, the Republican Party has taken a sudden pro-crime turn, with many Republicans, including Trump himself, calling for the defunding and dissolution of the Department of Justice and the FBI. In Georgia, former law and order Republicans in the state house of representatives and state senate recently passed a law giving state officials the power to remove from office district attorneys such as Fani Willis who were elected by the citizens of their jurisdictions. They can do this, for example, if a district attorney is prosecuting people who are friendly with them, uh, like fellow Republicans.
How's that whole law and order thing working out for you, Republicans?
Lucian K. Truscott IV, a graduate of West Point, has had a 50-year career as a journalist, novelist, and screenwriter. He has covered Watergate, the Stonewall riots, and wars in Lebanon, Iraq, and Afghanistan. He is also the author of five bestselling novels. You can subscribe to his daily columns at luciantruscott.substack.com and follow him on Twitter @LucianKTruscott and on Facebook at Lucian K. Truscott IV.
Please consider subscribing to Lucian Truscott Newsletter, from which this is reprinted with permission.