Trumpist Diehards Still Question Biden's Victory in House Oversight Hearing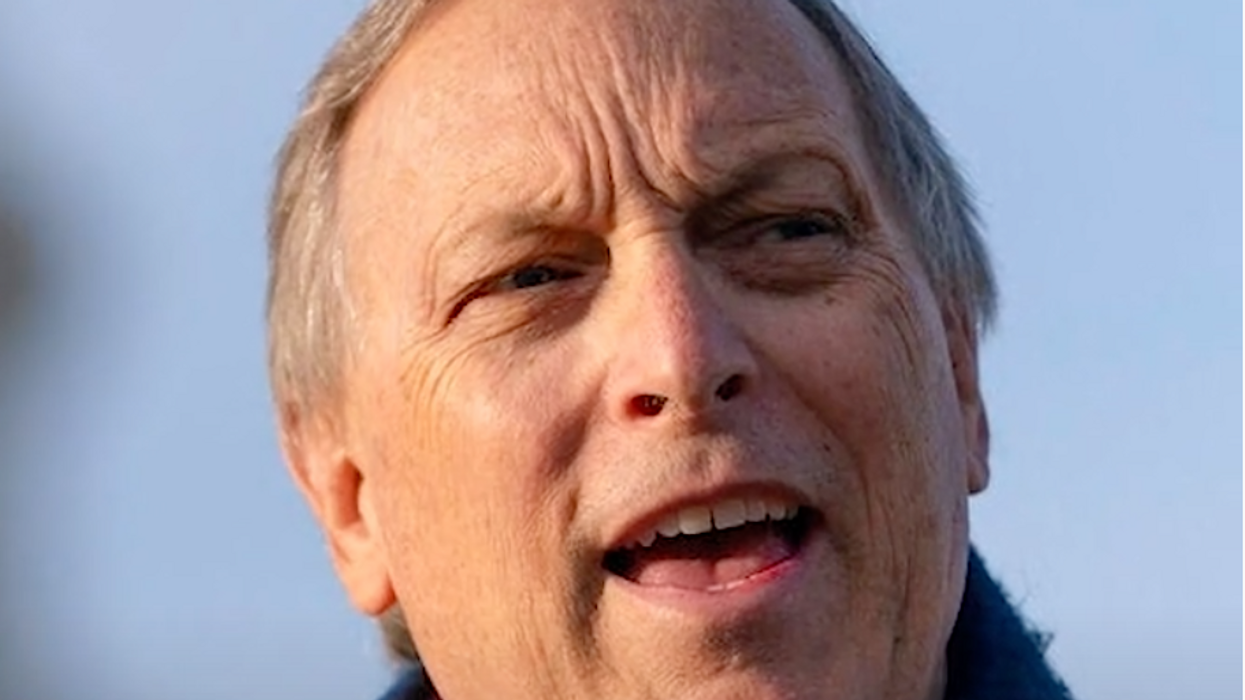 This article was produced by Voting Booth, a project of the Independent Media Institute.
Pro-Trump Republican congressmen repeatedly questioned Joe Biden's victory in Arizona's 2020 presidential election in a hearing before the House Committee on Oversight and Reform on Thursday -- despite testimony from Maricopa County's top elected Republicans that their election results were accurate and that 2020 saw the best-run presidential election in years.
"I was asked who won [the presidential election] in Arizona. I don't know," said Rep. Andrew Biggs (R-AZ) "We've not resolved the issues that took place."
"It's somehow wrong for Republicans to raise legitimate questions when we had an election that was fraught with irregularities and potential fraud," said Rep. Jody Hice (R-GA).
The House hearing was called to discuss the "audit" of the 2020 presidential election results in Arizona and "threats" to American democracy by copycat efforts in other battleground states. It yielded little new information about the review sanctioned by the Arizona state Senate but did highlight the voices of locally elected Republicans who rejected Trump's stolen-election claims.
"I want to start by saying that the election of November 3, 2020, in Maricopa County, was free, fair, and accurate," said Jack Sellers, who chairs the Maricopa County Board of Supervisors. "They executed a secure, accurate, and efficient election… during a worldwide pandemic."
Sellers also observed that "a small yet loud minority" had pushed the state's Senate to launch an outsourced review led by pro-Trump contractors with no prior election auditing experience. The Senate's investigators went looking for problems that would somehow validate and perpetuate Donald Trump's unproven claims of a stolen election, said Sellers, and Arizona's legislative leaders would not listen to facts.
"During the last 10 months, I've learned a lot about people," Sellers continued. "I was naive in thinking I could sit down with our state Senate leadership and explain the answers to their questions and accusations, and we could put this uncertainty behind us and move on."
Bill Gates, a Republican election lawyer and Maricopa County Board of Supervisors vice chair, expanded on Sellers' remarks and noted the corrosive effect of the "audit" on democracy.
"It was the most scrutinized election [result] in the history of Maricopa County," Gates said. "Election experts said that. Machine counts confirmed it. Hand counts confirmed it. The court system reconfirmed it, and our residents were happy, too. We did a poll of 80,000 of our voters and 90 percent of them said that they were satisfied or very satisfied with the election."
"Unfortunately, some in our party see it differently," Gates continued. "They have attacked the work that was done by our elections workers in Maricopa County, and they have fanned the flames of conspiracy. And this willingness to do so, unfortunately, is what led to the first non- peaceful transfer of power in our country's history [on January 6]. And unfortunately, Arizona has been at the center of this attack on our American ideals."
Gates noted that events since Election Day have led to a national pattern where many Republicans, led by Trump supporters, have cast doubt on contests that the party lost. Those attacks, Democrats on the House panel said, have become a pretext for altering state laws to make voting harder, and to try to give state officials new authority to overturn the popular vote.
"Even though Joe Biden won Arizona, by 45,000 votes [in Maricopa County], 20 members of the Arizona legislature signed a resolution asking Congress to disregard those results and seat a slate of Trump electors," Gates recounted. "That was, without a doubt, a staggering refusal to follow the will of the voters."
"The problem we have [is] Donald Trump refused to accept the results," said Rep. Jamie Raskin (D-MD). "And unfortunately, we have one of the world's great political parties which has followed him off of this ledge of this electoral lunacy. And it's dangerous for democracy."
The House hearing disclosed few new details about the Arizona Senate's review led by the Cyber Ninjas, whose CEO, Doug Logan, was invited to speak but did not appear. The Cyber Ninjas also have not complied with the panel's demands for documentation related to the review.
On September 24, the Cyber Ninjas' team told Arizona legislators that Biden won the election, and even gained votes, while Trump lost some votes. However, the investigators released little documentation of their vote counts, and also raised many questions about technicalities that they claimed called into question tens of thousands of votes.
The hearing became a spectacle where congressional Republicans repeatedly ignored the Cyber Ninjas' conclusions about Biden's victory, and instead cited bureaucratic issues that the only speaker defending the Senate's review said would not have changed the election's result.
"It would not change that outcome—correct," said Ken Bennett, the Arizona Senate's liaison to the audit and a former Arizona secretary of state. "Did the audit show that Mr. Biden got more votes than Donald Trump in Maricopa County? Yes, the audit shows that."
Steven Rosenfeld is the editor and chief correspondent of Voting Booth, a project of the Independent Media Institute. He has reported for National Public Radio, Marketplace, and Christian Science Monitor Radio, as well as a wide range of progressive publications including Salon, AlterNet, The American Prospect, and many others.