As Manafort Goes To Jail, Trump Keeps Whining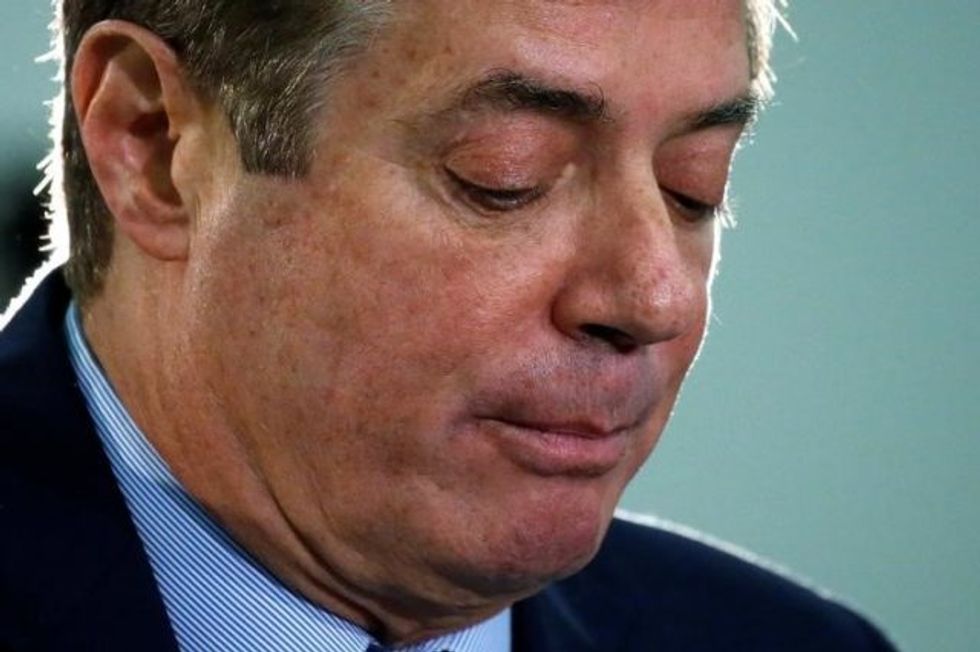 Reprinted with permission from AlterNet.
When President Donald Trump's former campaign chairman Paul Manafort was jailed as a part of special counsel Robert Mueller's Russia probe, you knew Trump would have to tweet about it.
Well, he did — and it was even more preposterous than we would have predicted.
"Wow, what a tough sentence for Paul Manafort, who has represented Ronald Reagan, Bob Dole and many other top political people and campaigns," Trump wrote. "Didn't know Manafort was the head of the Mob. What about Comey and Crooked Hillary and all of the others? Very unfair!"
There's so much that's wrong here.
First, Manafort wasn't sentenced — he's been jailed pending trial. It's true that this is unusual for cases involving the types of charges against Manafort, but that's because Manafort took the even more unusual step of getting in contact with witnesses, and prosecutors now believe he was corruptly trying to influence their testimony.
Since he has been accused of conspiring to influence testimony in conjunction with someone believed to have ties to Russian intelligence, Manafort is actually now officially charged with crimes that could be called "Russian collusion."
Second, spending the period before trial in jail is actually quite typical for other types of clients, and the fact that so-called "white collar" criminals get better treatment is a sign of the great inequality in our justice system. Spending time in jail is hardly reserved for members of the "Mob," but often for poor people who are disadvantaged by the courts.
Third, both Comey and Clinton were subjects of a massive Department of Justice report released Thursday, which Trump himself cheered. And while both were implicated in making serious mistakes, the inspector general found no reason to believe that either should be charged with any crimes. The fact that Trump thinks he should be judge and jury over his political foes remains a troubling aspect of his presidency.
Cody Fenwick is a reporter and editor. Follow him on Twitter @codytfenwick.