As White House Officials Deny Stimulus Plan, Trump Confirms It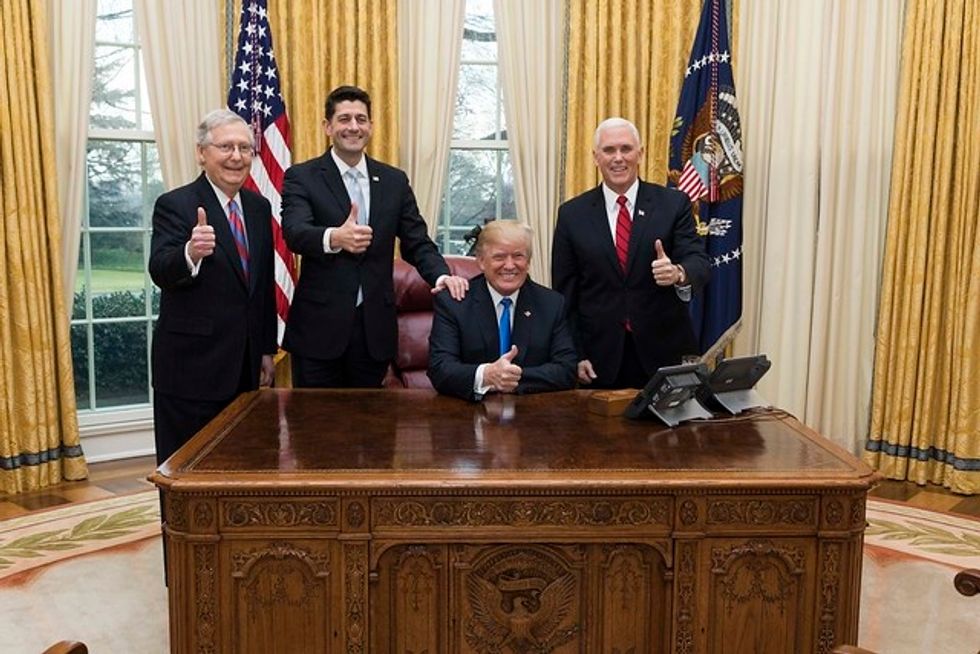 Reprinted with permission from Alternet
With fears of a recession growing in the United States, multiple outlets reported that White House officials were discussing a possible payroll tax cut as a stimulative measure to boost the economy.
The New York Times reported:
Mr. Trump continues to insist the economy is "doing tremendously well," and he and his advisers publicly dismiss any notion of an impending recession. But behind the scenes, Mr. Trump's economic team is pulling together contingency plans in the event the economy weakens further.

Officials inside the administration have drafted a white paper exploring a payroll tax reduction, which would seek to boost the economy by immediately injecting more money into workers' paychecks. In 2011 and 2012, the Obama administration employed a two-year payroll tax cut in an effort to stimulate what was a sluggish recovery from the recession that ended in 2009.
White House officials, however, dismissed the notion and denied that such measures were under consideration.
But asked about possible tax cuts on Tuesday, Trump confirmed that they were, indeed, possible.
"Been thinking about payroll taxes for a long time," Trump told reporters.
That would be an odd comment to make, since just the day before his staffers were denying that a payroll tax cut was on the table. But it makes perfect sense if the plan is, indeed, intended as a recession-fighting measure. Trump doesn't want to admit that he fears the economy could be headed for a downturn, but that appears to be exactly what's happening.