As Zika Spreads, Republicans Hold Funding Hostage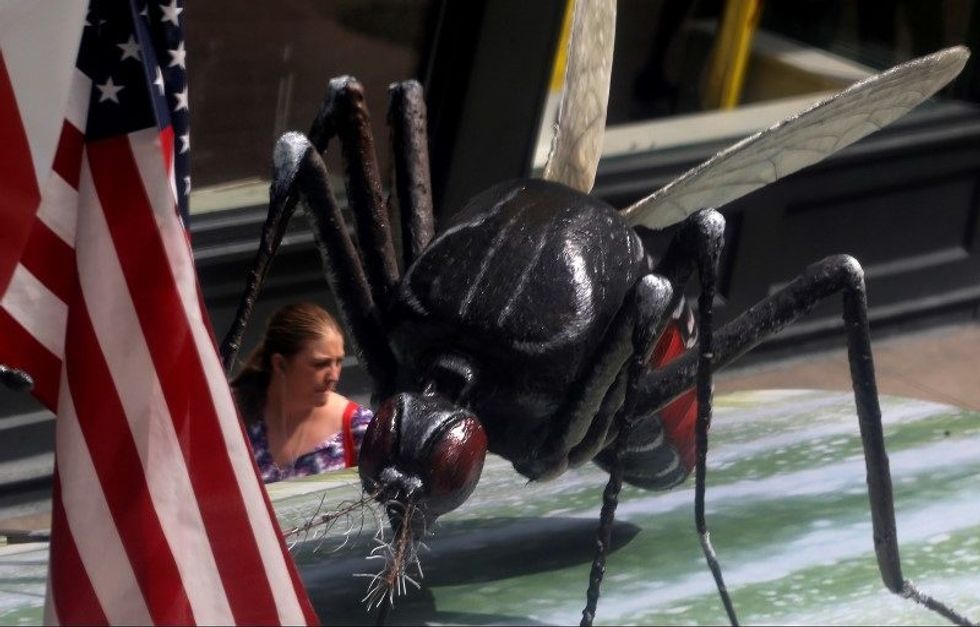 More than three months have passed since President Obama first asked Congress for $1.8 billion to fund the fight against the Zika virus, and the full amount is still nowhere in sight.
The mosquito-borne virus, which can also be transmitted between humans, has become a growing concern in recent weeks. The CDC announced Friday that the number of pregnant women with the virus has tripled, and that number is only expected to swell as the summer months bring more mosquitoes to the United States and its territories. People with Zika do not always show symptoms, further complicating the ability to monitor the spread of the virus.
Despite the alarming developments, Republicans have balked at the request by the President, offering a fraction of his requested amount. The House on Wednesday passed the Republican-backed Zika Response Appropriations Act, a bill that would provide $622.1 million in funding towards Zika but would also lead to other cuts — including on funds allocated for the fight against Ebola — in order to satisfy Republican demands to limit deficit spending.
Democrats have called out Republicans for failing to allocate the necessary funding, which would be used for training efforts, testing, and mosquito control. The Senate on Tuesday voted to push forward $1.1 billion in emergency funding — still less than the amount requested by the President. No Democrats opposed it.
Some Republicans, particularly those representing the Southeastern United States where the Virus is expected to be the most prevalent, have called on Congress to provide as much funding as the President has requested.
"There is no reason why we should not fully fund this," Sen. Marco Rubio of Florida said earlier this week. Rubio went on to slam the House bill, saying "Quite frankly, that's just not going to cut it."
Obama warned Congress on Friday not to go on recess without first addressing the funding he has requested, noting that it is not yet time to panic but that the issue should be taken seriously. The president met with his top public safety officers and said there is still more research needed to find answers on the virus — research that can only happen once the necessary funding is allocated by Congress.
The long wait for funding has had a ripple effect on the local level, at least for the time being. The CDC was forced to move $44 million from state and local governments — including $1.1 million in New York City — to fight the Zika virus. Local governments will be limited in their ability to respond to other public health emergencies until adequate funding is made available.
Photo: A woman walks past a giant fake mosquito placed on top of a bus shelter as part of an awareness campaign about the Zika virus in Chicago, Illinois, United States, May 16, 2016.     REUTERS/Jim Young