Asked About Senate Debate, Herschel Walker's Response Is Incoherent
@CynicalBrandon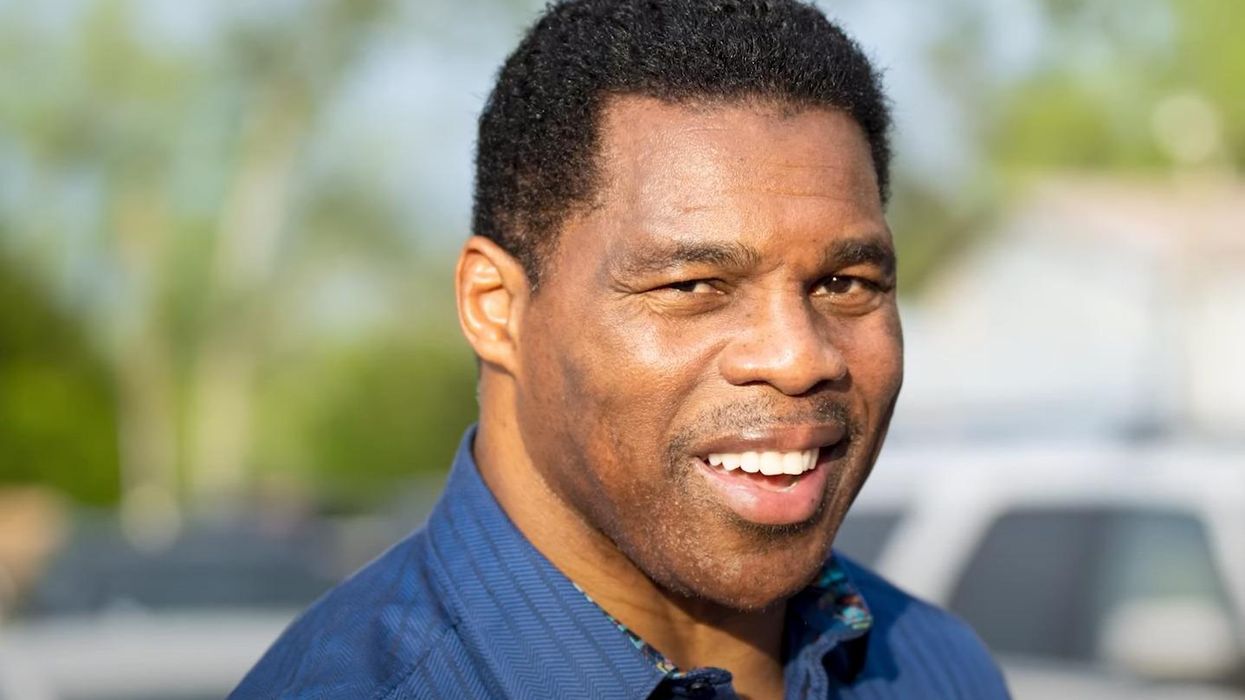 Youtube Screenshot
United States Senate candidate and former professional football player Herschel Walker (R-GA) delivered a bizarre and incoherent response to a question about whether he intends to debate incumbent Democratic Senator Reverend Raphael Warnock ahead of the November midterm elections.
Warnock challenged Walker, who has the backing of ex-President Donald Trump, to a debate last week.
"Are you going to debate him?" Fox Business anchor Stuart Varney asked Walker on Friday morning.
"Well I've called him on two debates, I've called him on two debates. He turned me down on both of them because I said what I want to do is see a fair and equitable debate wherefore the people, not about some press, not about some party, but the people get a chance to see the differences between my opponent and myself," Walker replied.
He then fired off a laundry list of specious right-wing talking points.
"My opponent believes in raising taxes during a recession. My opponent believes in being soft on crime. He voted with [President] Joe Biden to elect officials that are soft on crime," Walker continued. "My opponent believes – he voted to put men in women's sports. I do not think men should be in women's sports. So that's a big difference in contrast. I think he's afraid to stand in front of the Georgia voters and stand up for the record that he's voted on."
Watch below or at this link.
Reprinted with permission from Alternet.