#Endorse This: Cedric The Entertainer Drops Truth Bomb On Herschel Walker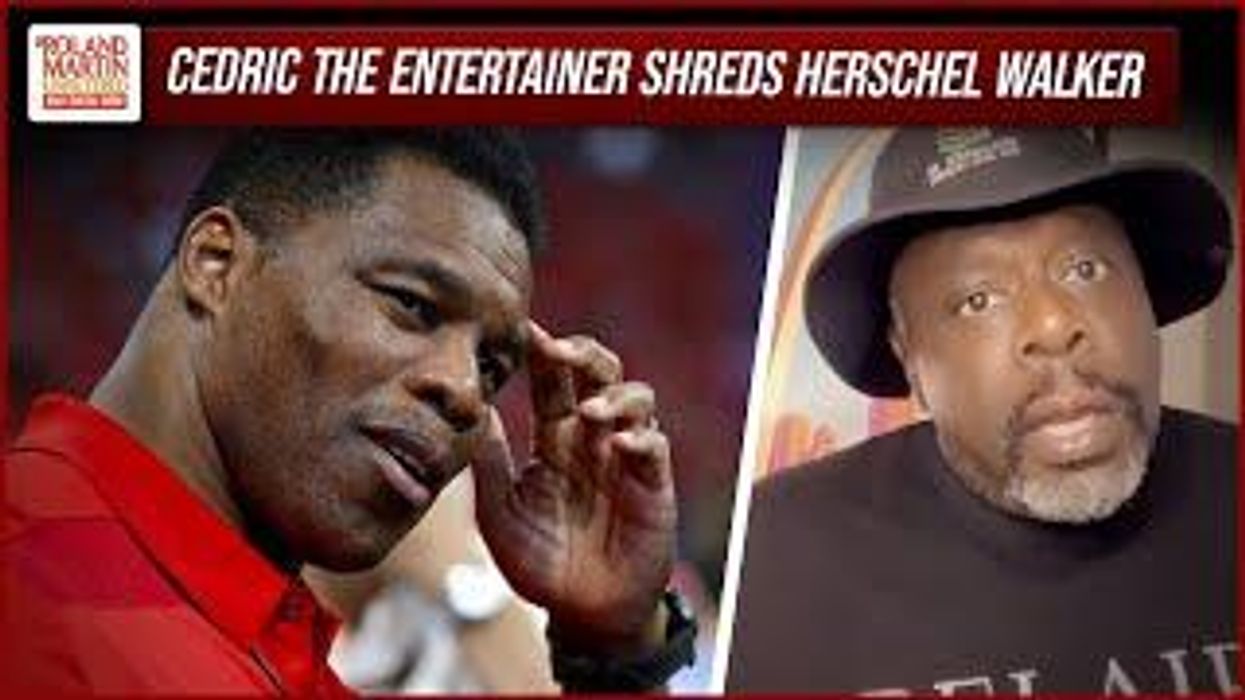 Image via YouTube
Herschel Walker has said some pretty epically dumb things, which totally explains why Donald Trump endorsed him in Georgia's U.S. Senate race. Which tempted Cedric the Entertainer to roast the Republican football legend in an ad sponsored by Progress Action Fund.
"We got big election stuff coming up right now. I need everybody to get involved," Cedric says. "We got to stop; we got to fight against the ignorance that's going on out there, especially in the state of Georgia. Lord, you know they said life is like a box of chocolates? Well, Hershey's Walker is one of these chocolates that you don't want. You know the ones where you get a box of chocolates and you, like, [gagging]? That's him. I mean, the man is ridiculous, dog."
Cedric would go on to compare Walker to Marjorie Taylor Greene, another bat-sh*t crazy Georgia Republicans
"I mean, some of the stuff he is saying — we just got to be very concerned about the educational system, one. Two: We already got senators that's, like, you know, Marjorie Taylor, that's crazier than a mug."
Watch the entire spot below: