Endorse This! Colbert Hilariously Destroys Herschel Walker's 'Gun Plan'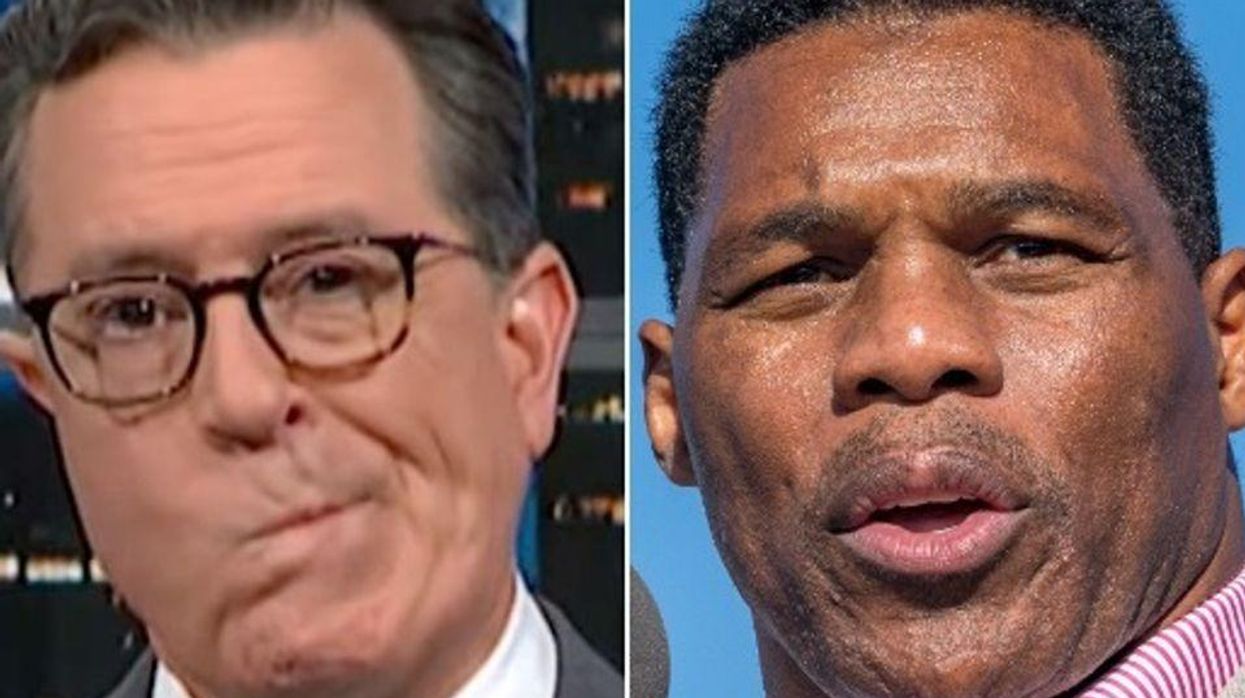 Image via YouTube
Republicans have been tripping over themselves in an all-out race to shield the NRA and find any blame for gun shootings that ignores actual guns. And while we thought Ted Cruz had the dumbest excuse, Georgia's Trump-backed Senate candidate and former football player Herschel Walker appear to have out-dumbed Cruz.
Walker says the solution to school shootings involves "a department that can look at young men that's looking at women that's looking at social media." Did Walker play wearing a helmet? Late Show host Stephen Colbert gleefully assessed his suggestion.
"Yeah, what about doing that?" Colbert said on Wednesday night. "It's high time to create the Federal Bureau Of Looking At Young Men Who Are Looking At Women Who Are Looking At Social Media."
Colbert even came up with a logo for this so-called agency.