Endorse This! Kimmel's Funny, Sad Response To GOP Inaction On Guns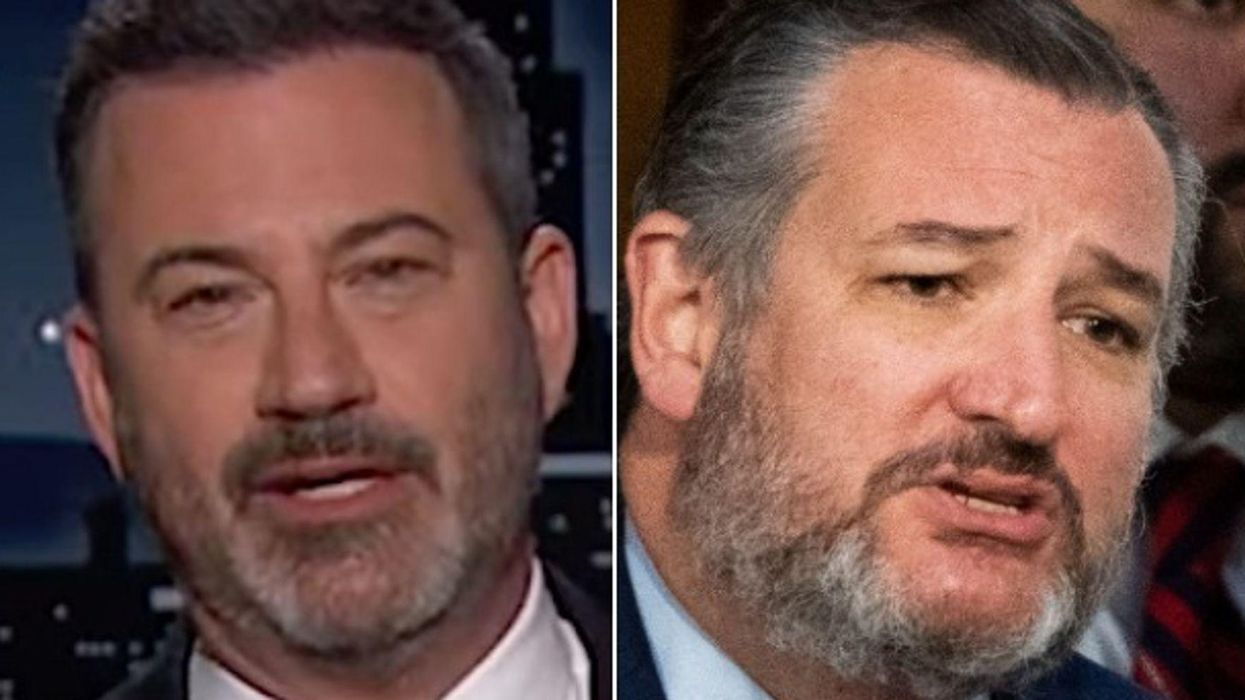 Image via YouTube
While the world watches in shock as America's so-called leaders do little and mostly nothing on gun safety, Jimmy Kimmel gleefully mocked feckless and pathetic Ted Cruz over his total lack of courage to stand up to the deadly NRA:
"His need for attention is so powerful. He has been everywhere this week doing interviews… defending the disturbing allegiance these guys have to semi-automatic weapons, which Ted says aren't the problem. The problem, according to Ted Cruz, is that schools need to be more like prisons."
But Kimmel offered his own way to compel deranged, hateful clowns like Cruz into action.
Watch the entire clip below: