#Endorse This: Colbert Nails Down Trump's Worst Legal Worry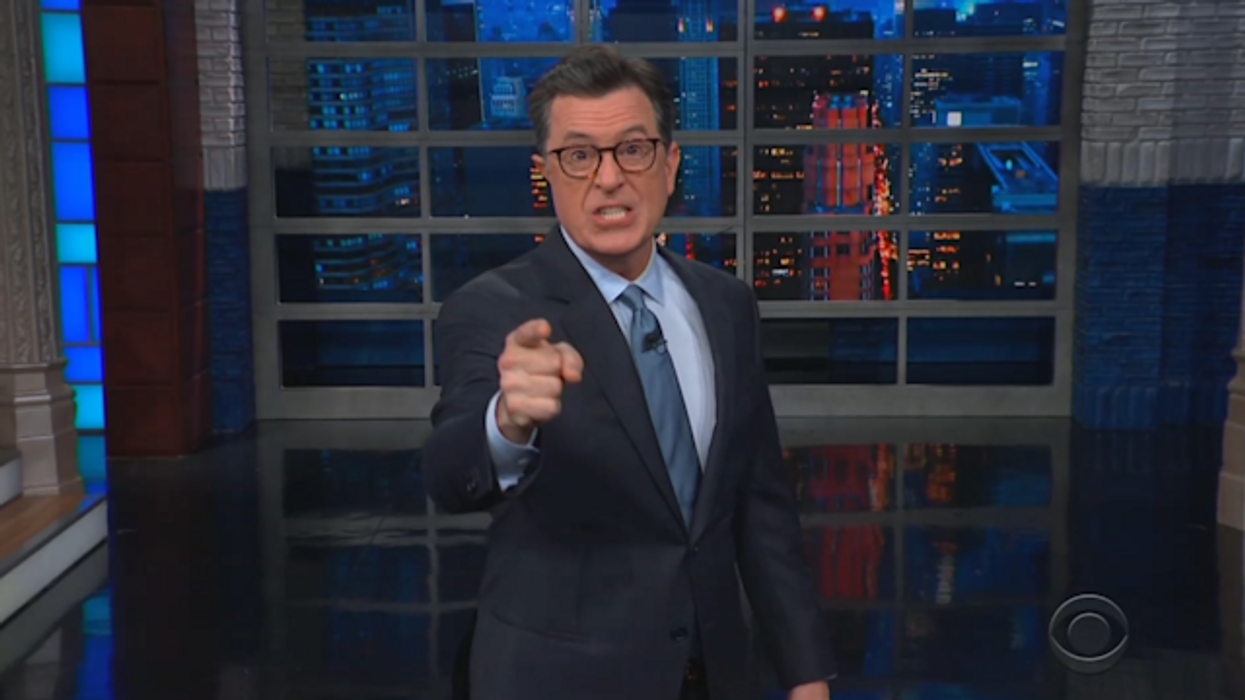 Image Via YouTube
Facing a litany of legal troubles following the FBI's discovery of classified government documents at Mar-a-Lago, Donald Trump is in a terrible bind. But Stephen Colbert says his worst problem is that he can't find a decent lawyer.
"His current legal team consists of a Florida insurance lawyer who's never had a federal case, a former host at far-right One America News and a past general counsel for a parking garage company," noted a smirking Colbert.
"Only the best and brightest people, right?" Colbert went on. "Please, Lord, I don't ask for much, but please -- let this go to trial."
Colbert imagines what a clown show that trial would be. Just click!
Watch the entire segment below: