Endorse This! Colbert Scolds Trump For Bad Bathroom Behavior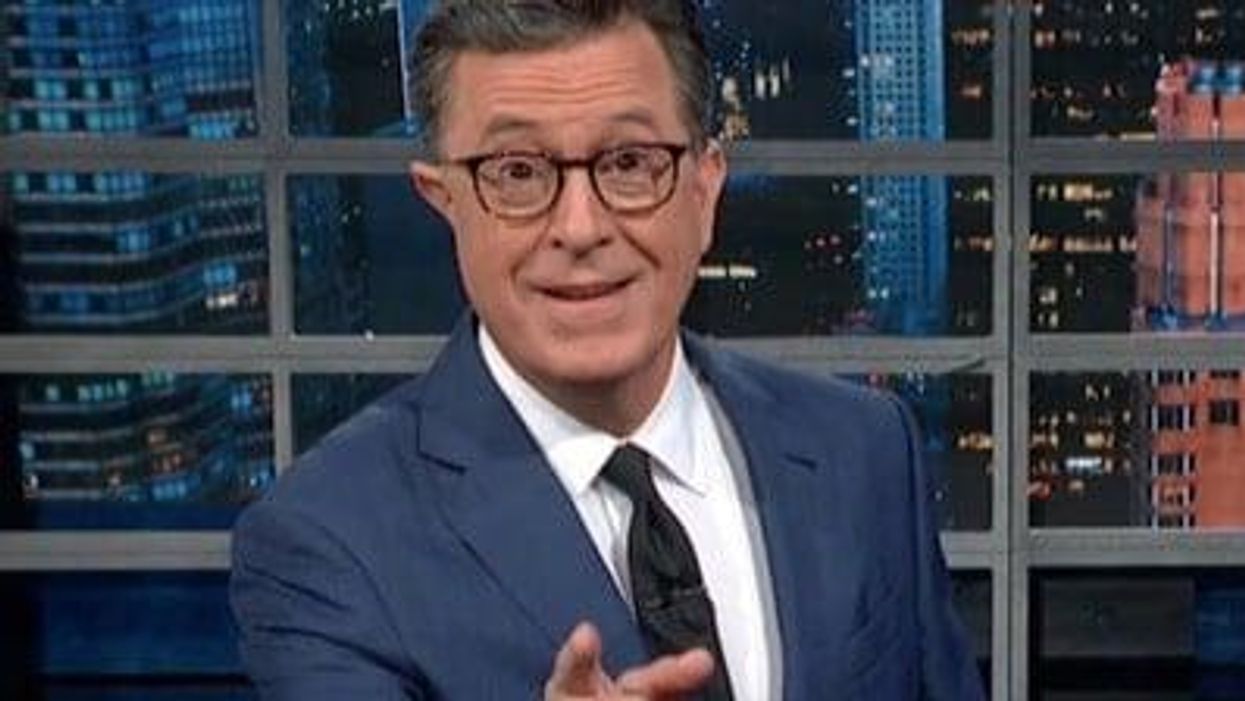 Image via YouTube
The political world was rocked by the FBI raid on former President Donald Trump's Mar-A-Lago residence, perhaps prompted by reports that he had flushed classified intelligence documents down the toilet. Not surprisingly, Late Show host Stephen Colbert found this image laughable if alarming. (Over the weekend, New York Times reporter Maggie Haberman had revealed photos from a White House source revealing scraps of paper at the bottom of a toilet bowl.)
"To be fair, it's unclear if those are official White House documents or his toilet's suicide note," Colbert noted, although the papers did appear to have Trump's Sharpie handwriting, as well as the name "Stefanik" written on them -- as in Rep. Elise Stefanik (R-NY).
"Congrats Elise! I heard the president dropped your name," Colbert quipped.
"Not the first time the former president tried to flush something embarrassing. One time, staffers went in there and found Eric," said Colbert, evidently referring to the president's second son.
Watch the entire mirthful segment below: