Endorse This! Colbert Tears Into Steve Bannon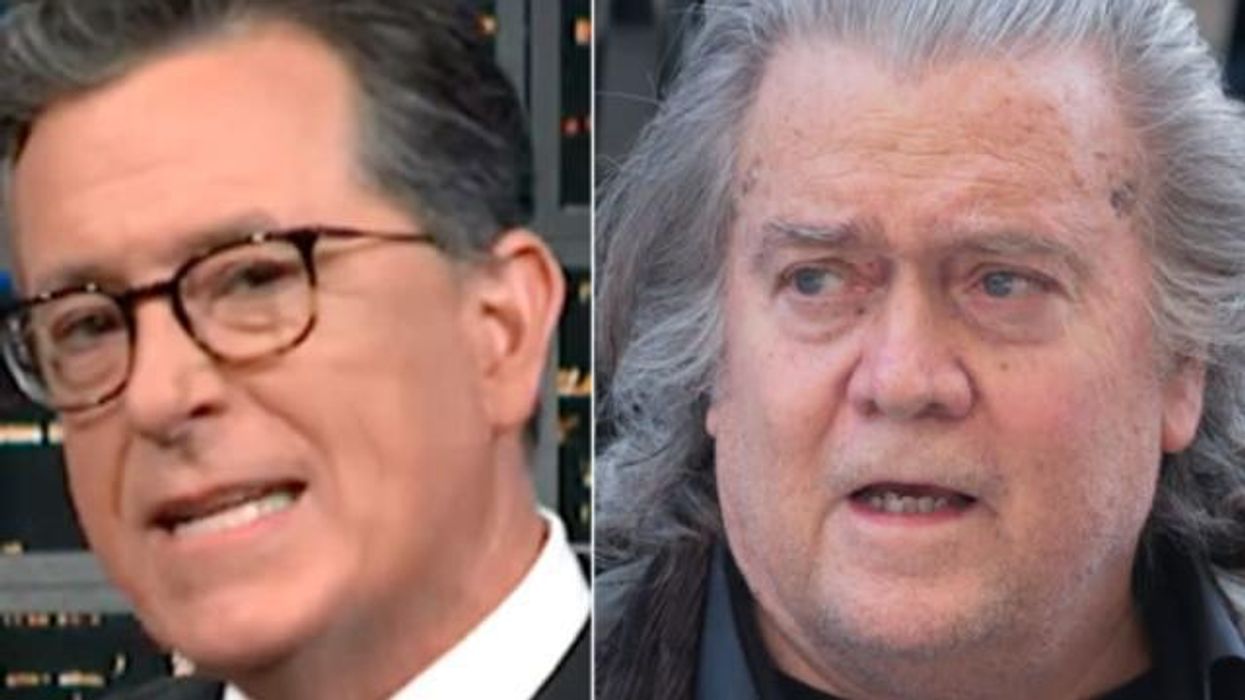 Image via YouTube
The criminal trial of disheveled white nationalist Steve Bannon commenced this week after prosecutors presented evidence that the Trump confidante never actually had the executive privilege he claimed kept him from complying with the investigation into the January 6 attack on the Capitol.
So Late Show host Stephen Colbert weighed in on the oleaginous worm that is Steve Bannon.
"I mean, wow, he really hung Bannon out to dry," Stephen Colbert said of Trump on Tuesday. "Which isn't easy, because he excretes a thick layer of sebum."
Colbert continued: "Finally, Bannon can tell the former president's side of the story. [Imitating Bannon] 'Mr. Chairman, this is all a simple misunderstanding. The president didn't mean to grab the steering wheel from the Secret Service — he just thought it was a big black doughnut!'"
Watch the entire segment below: