Bannon's Trial Set To Begin After Judge And Prosecutors Reject Legal Ploys
@next2godwin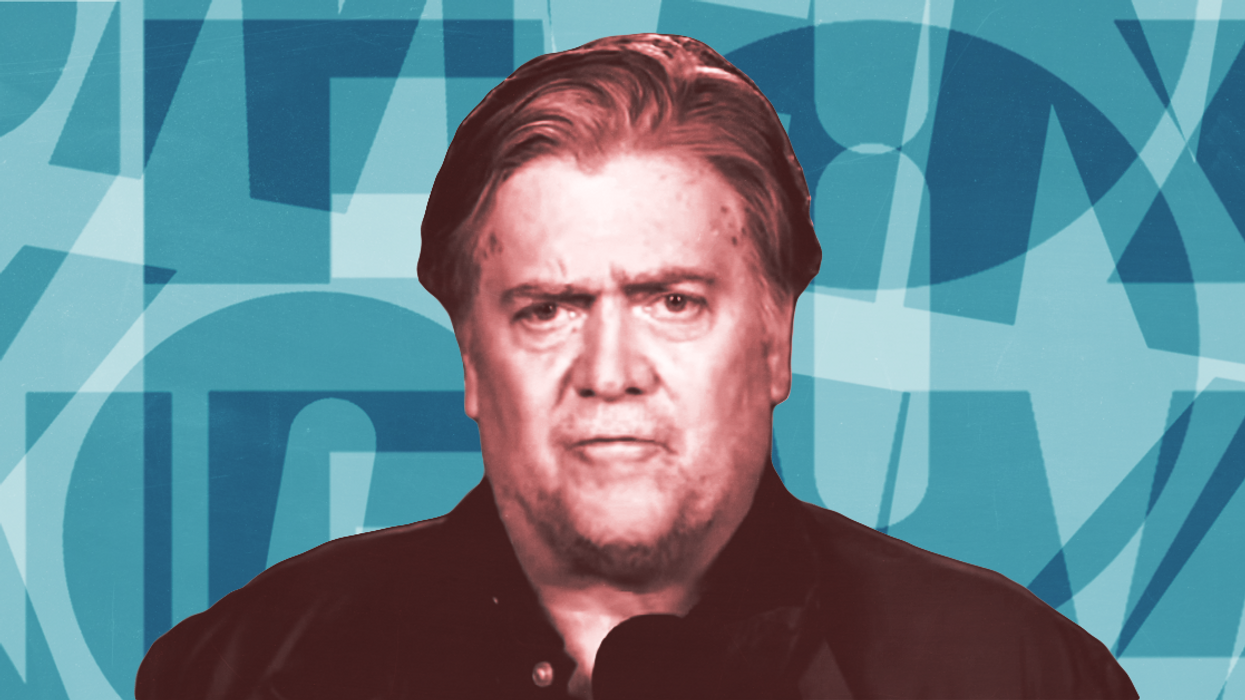 Steve Bannon, the former Trump White House chief strategist and host of the far-right War Room podcast, once promised to make the Justice Department's contempt of Congress charges against him a "misdemeanor from hell."
But Bannon's trial — set to begin on Monday, July 18, 2022 — is more likely to breeze through the court after a string of judicial rulings struck down his proposed defense.
Last November, the 68 year-old Bannon was indicted by a grand jury in Washington on two counts of criminal contempt for his refusal to comply with a subpoena from the House Select Committee, the bipartisan House committee investigating the January 6, 2021, attack on the U.S. Capitol by a mob of Trump supporters.
After months of stonewalling the select committee's investigation, Bannon reversed course just days before the start of his contempt trial and made a last-minute offer to testify to the select committee, citing an accompanying letter from former President Trump purporting to waive executive privilege for his testimony.
Judge Carl Nichols of the United States District Court in Washington, D.C., a Trump appointee, on Monday rejected Bannon's bid to postpone his upcoming day in court by three months. Bannon's attorney had argued that media coverage of the televised select committee hearings would conflict with Bannon's right to a fair trial.
In that same hearing, Nichols limited who Bannon could call as witnesses and ruled that the ex-Trump adviser could not argue that he didn't obey the House's subpoena on executive privilege grounds. Nichols noted that it wasn't clear whether Trump had ever asserted privilege -- and even if he did, it wasn't clear that a former President has the right to do so.
The judge gutted Bannon's claim of executive privilege further by noting that the information the select committee sought in its subpoena was from a period that occurred years after Bannon had left the White House.
"What's the point in going to trial here if there are no defenses?" David Schoen, Bannon's lawyer, asked Nichols — a question to which the judge replied, "Agreed."
The exchange, as the Washington Post put it, "was a remarkable comedown for the combative, bombastic Bannon team that live-streamed his declaration, 'we're taking down the Biden regime' as he surrendered to the FBI in late 2021."
A defiant Bannon had also claimed that he was "never going to back down. They took on the wrong guy this time," just months before backing down and offering to testify to the House's January 6 committee.
A former federal prosecutor, Randy Eliason, told the Post that Nichols' dismissal of Bannon's pleas was a "lawyerly way" of urging Bannon to seek a plea deal from the government "rather than face long odds at a short trial."
"Obviously, everyone's entitled to a trial, but usually, if you go to trial, there's some kind of legal or factual dispute that needs to be resolved," Eliason said. "The judge's point is, there aren't really any here … In those instances, going to trial becomes what prosecutors sometimes call a long guilty plea."
Bannon is not the only high-level witness offering to speak to the House Select Committee. Oath Keepers founder Elmer Stewart Rhodes, who faces a seditious conspiracy charge for assembling his far-right militia group in Washington on January 6, recently offered to waive his Fifth Amendment rights and testify publicly.
The Justice Department called Bannon's attempt to testify before the select committee a "last-ditch attempt to avoid accountability."
However, the select committee itself hasn't ruled out talking to Bannon. "I expect that we will be hearing from him," said Rep. Zoe Lofgren (D-CA), a committee member. "And there are many questions that we have for him."