At Summit, Obama Calls For Tough Stance Against Russia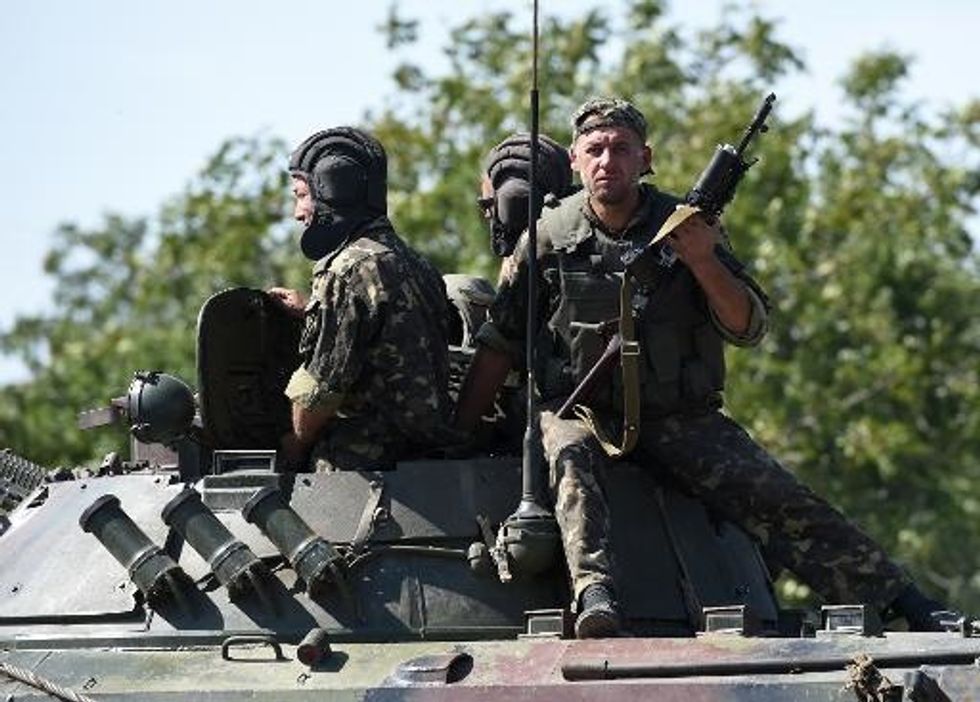 By Christi Parsons, Tribune Washington Bureau (TNS)
TELFS, Austria — As President Barack Obama went into a summit of world leaders in the Alps on Sunday, he made a promise over beer and wurst with Bavarian villagers to take a tough stance against Russian intervention in neighboring territories.
One of his top priorities at the summit, he told hundreds of people in a town square in Germany, is "standing up to Russian aggression in Ukraine."
Gathering as the Group of Seven for the second time since Russia annexed Ukraine's Crimea region, though, the heads of government were focused more on holding their current line than in taking any new stands against President Vladimir Putin, the disinvited guest of their annual summit.
British Prime Minister David Cameron called for sanctions against Russia to be renewed. European Council President Donald Tusk urged leaders to "re-confirm the G-7 unity" on sanctions.
And while Obama voiced his support for tougher sanctions, advisors to the president emphasized instead the importance of maintaining the status quo.
"Ultimately it will be up to the Europeans to make those decisions," White House press secretary Josh Earnest said. "We're hopeful that they'll do so, keeping in mind our shared view that preserving this unity is really important."
"I don't see any change in policy on Ukraine, nor do I see Ukraine fatigue," said Charles Kupchan, Obama's senior director for European Affairs. "We've always said that we favor and are pushing toward a diplomatic settlement to the crisis."
In an interview with the Italian newspaper Corriere della Sera, Putin seemed to thumb his nose at the concerns of the U.S. and European allies, saying that "only an insane person . . . can imagine that Russia would suddenly attack NATO."
The White House brushed off the comments, with Earnest insisting that the G-7 leaders care only about how Russia has "essentially thumbed their nose" at cease-fire commitments in Ukraine.
Russia maintains that it has no direct involvement in the Ukrainian fighting.
Though the G-7 was originally formed to talk about economic issues, security concerns linger over all of their recent gatherings, especially since the expulsion of Russia from their ranks. The move was meant to isolate Putin and make clear the concerns of the member nations – Canada, France, Germany, Italy, Japan, the United Kingdom, and the U.S.
During their Sunday sessions, Obama and German Chancellor Angela Merkel voiced support for full implementation of the Ukraine cease-fire plan, which was forged in February but has been violated repeatedly.
Merkel is against providing arms to the Ukrainian government out of concern that the weapons would only serve to inflame the war. Obama shares that concern, Earnest said.
Before Obama went into the afternoon of meetings, he started his day with a visit to the village of Kruen, Germany, where he drank a beer and spoke to a crowd of local residents, many of them wearing dirndls or lederhosen.
He forgot to pack his lederhosen, Obama joked, but would look into buying a pair while he was in town.
Peace can happen, he told them.
"The fact that all of us are here together today," Obama said, "is proof that conflicts can end and great progress is possible."
(c)2015 Tribune Co. Distributed by Tribune Content Agency, LLC.
File Photo: Pro-Russian rebels in Ukraine. AFP Photo/ Philippe Desmazes