#EndorseThis: Kimmel Brilliantly Breaks Down Baby Formula Shortage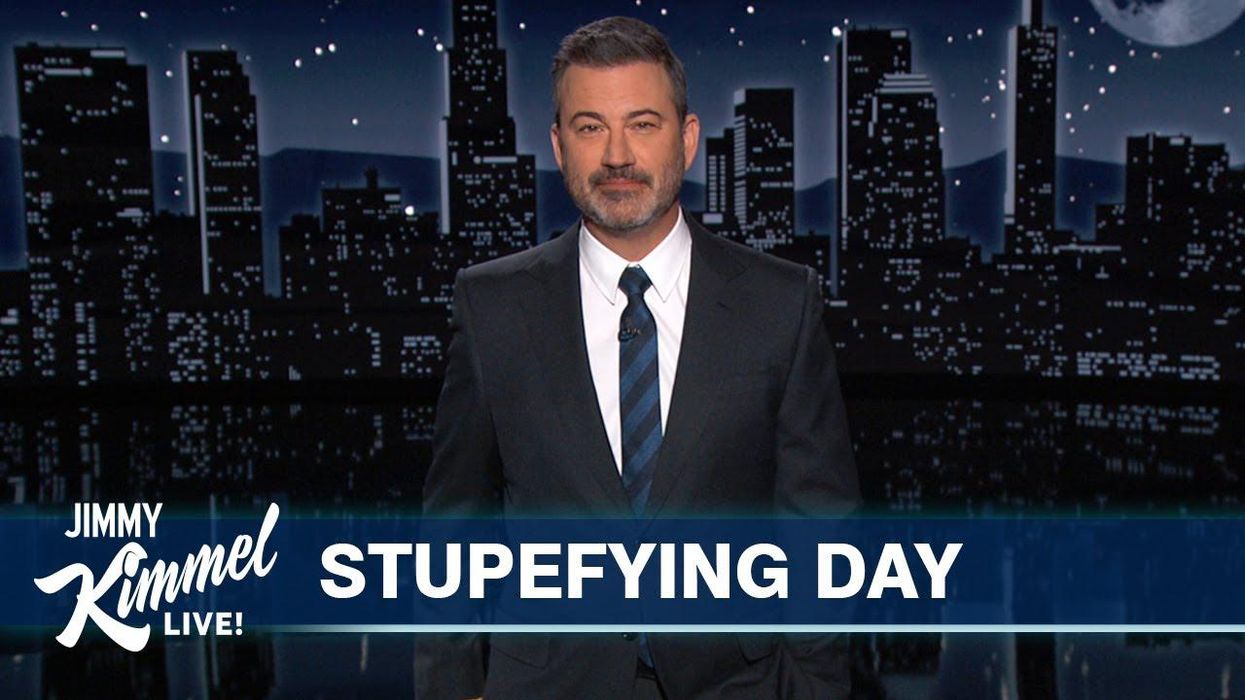 Image Via YouTube
Jimmy Kimmel opened by weighing in on the national shortage of baby formula, which has left many parents scrambling for solutions. "I don't know – I'm sure the ivermectin and bleach people could figure this out for us," Kimmel quipped. "Just mix you up some Gatorade and some baby powder, throw in some breakfast sausage and it blends it up real good, the baby should be fine."
He made sure to point out, however, the utter hypocrisy of our right-wing Supreme Court majority forcing women to have babies in times of massive economic insecurity. You know, like a freaking shortage of baby formula! But hey, it's all about worshipping the fetus and hating the actual child for these Taliban Republicans.
Or as Kimmel noted: "There's never been a better time for the Supreme Court to force women to have more kids than right now!"
Watch the segment below: