Badly Injured Woman In Subway Pleads: 'I Can't Afford' Ambulance
@juliakconley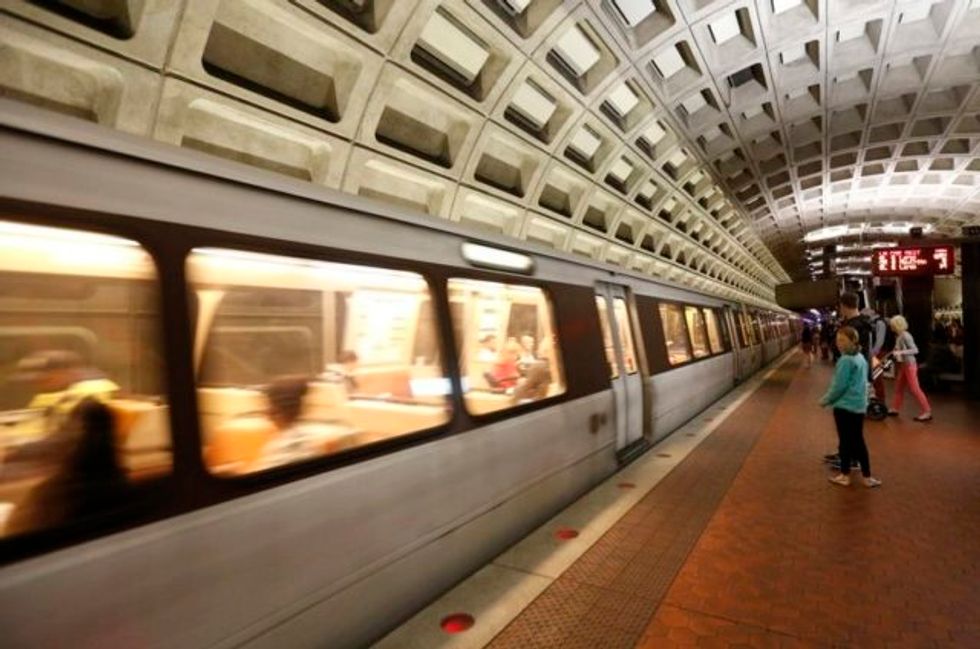 Reprinted with permission from AlterNet.
As Americans across the country celebrate Independence Day with parades, barbecues, and fireworks displays, the story of a woman begging bystanders not to call an ambulance after she was injured in an accident went viral this week—with universal healthcare advocates pointing to the incident as clear evidence that a Medicare for All system would bring gravely-needed relief to all Americans.
The woman's leg became trapped between a subway car and platform on Friday night in Boston. Surveillance footage showed other passengers rushing to help the woman, who sustained a deep wound on her leg. A Boston Globe journalist who happened to be on the platform reported that the woman told the crowd she wouldn't be able to afford a hospital bill if they called an ambulance.
Another bystander told CNN, "She made it a point to say 'you don't understand, I have terrible insurance.'" The woman was eventually convinced to go with emergency medical technicians who arrived at the scene.
While the Affordable Care Act (ACA) has expanded access to healthcare, noted the New York Times editorial board on Monday, it has left many Americans with inadequate coverage and struggling to pay high deductibles and medical bills.
A study conducted by the Times and the Kaiser Family Foundation in 2016 found that 20 percent of insured Americans have trouble paying for medical care. Sixty-three percent of those surveyed said they had used up all or most of their savings to pay doctor's and hospital bills.
Ambulance rides are behind many of the exorbitant, unexpected hospital bills that Americans struggle to pay. A Kaiser Health News report found last year that with private companies taking over ambulance services in many towns and cities, patients often face thousands of dollars in bills even for a brief ride to a hospital.
A system in which private emergency service consulting forms can charge patient hundreds of dollars for services like providing oxygen and bandaging wounds is only part of the grave problem caused by a medical system that is driven by profit, wrote the Times editorial board.
"In the face of a grave injury, a series of calculations follow," wrote the editors. "This discord, between agony and arithmetic, has become America's story, too."
"The trade-offs that everyday people are being asked to make, the calculations they are being forced to undertake in the scariest of situations, suggest that far too many of America's politicians have placed too little value on the well-being of its citizens," theTimes continued. "Nothing will change until their fellow citizens step into the ballot box and insist on something better."
Julia Conley is a staff writer for Common Dreams.