Banks Got $21 Billion Tax Break — And Then Cut Thousands Of Jobs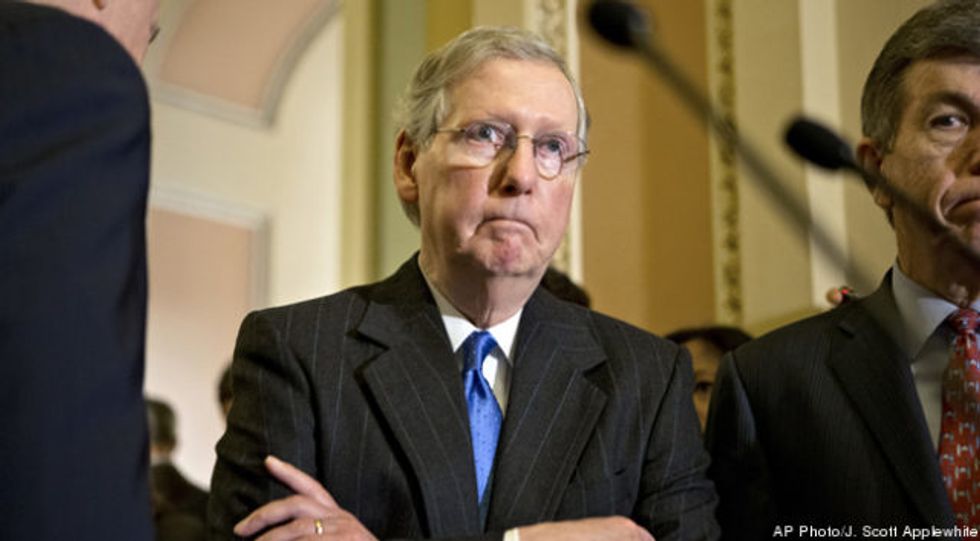 Reprinted with permission from Shareblue.
Well, we found one industry that benefitted from the Republican tax scam: U.S. banks.
According to Bloomberg News, major U.S. banks saw a $21 billion tax cut in 2018, beating the tax cut estimates the banks themselves projected they'd receive from the new law, all thanks to the Republican-passed tax bill.
And what did the banks do with that massive windfall?
They cut an estimated 4,300 jobs — with plans to cut even more — and spent some of the tax savings on stock buybacks and boosting dividends, further lining their own pockets, according to Bloomberg's report.
Democratic Senate Leader Chuck Schumer and Sen. Bernie Sanders (I-VT) chastised banks and other big corporations for this type of buyback in a New York Times op-ed published on Sunday.
"Far too many workers have watched corporate executives cash in on corporate stock buybacks while they get handed a pink slip," they wrote.
As for lending, Bloomberg reported that the major banks saw their total loans increase at a slower rate than they did in 2017. In 2018, the banks increased the total amount they lent by 2.3 percent, down from a 3.6 percent increase in 2017.
"At best, corporate tax cuts had a muted impact on lending, the banks' primary contribution to the economy," Bloomberg reported.
Even banks that gave bonuses to some employees, such as Bank of America, ended up reducing the size of their workforces.
Republicans, led by Mitch McConnell and former Rep. Paul Ryan, promised this bill would be a boost to the economy and the middle class. Trump also said the bill would be "rocket fuel" for the economy.
Yet it turns out the tax scam did exactly what Democrats warned: Made the rich richer and left the middle class in the lurch.
Published with permission of The American Independent.