Bannon Furiously Denounces McConnell Over 'Direct Challenge To Trump'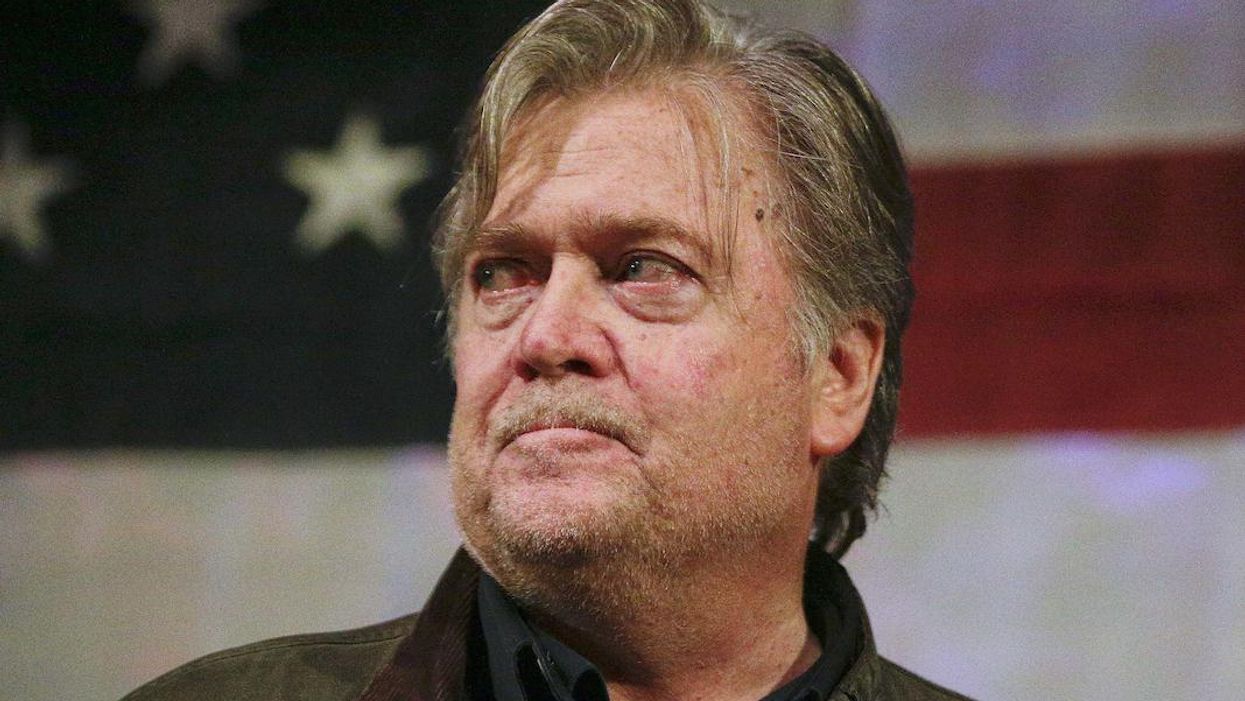 Like many other Republicans, former Trump White House chief strategist Steve Bannon was not pleased with Senate Minority Leader Mitch McConnell (R-KY) for siding with Democratic lawmakers last week on lifting the debt ceiling.
On Friday Bannon again torched the top-ranking Republican lawmaker during the latest segment of his War Room podcast. Bannon's remarks were evidently a reaction to McConnell's recent interview on Spectrum News where he applauded the investigative work of the House Select Committee investigating the insurrection on the U.S. Capitol. In fact, McConnell even described the deadly day as "horrendous."
"I think the fact-finding is interesting. We're all going to be watching it," the top Senate Republican explained. "It was a horrendous event, and I think what they're seeking to find out is something the public needs to know."
For many Republicans, McConnell's remarks were baffling because it contradicts his previous opposition toward creating the investigative committee in the first place. "He is a direct challenge to President Trump, and Trump is trying to lead this country through these horrible times," Bannon said. "Mitch McConnell, that dirtbag right there, gave the Biden regime $2.5 trillion to fund their madness."
Although no Republicans voted in favor of the $2.5 trillion debt ceiling increase, McConnell and 13 additional Senate Republicans "voted to advance the deal that allowed Democrats to pass the increase with a simple majority vote," reports Newsweek.
According to Bannon, McConnell's latest actions would likely guarantee that he will not be the majority leader again if Republicans regain control of the Senate. Confident of his projection, Bannon said, he was "as sure as the turning of the Earth" as he labeled McConnell a "'little wimp,' claiming that he 'loves' being referred to as 'leader,'" reports Newsweek.

"Here's what your legacy will be. People are going to throw up in their mouth," Bannon said to McConnell. "You have betrayed the Republican Party. You've betrayed this movement. You're only there because of Trump. You never had any loyalty."
Bannon's latest remarks come months after McConnell weighed in on the Capitol insurrection as he acknowledged former President Donald Trump's role in the riots.