Bar Association Urges Barr To Recuse From Ukraine Case
@alexvhenderson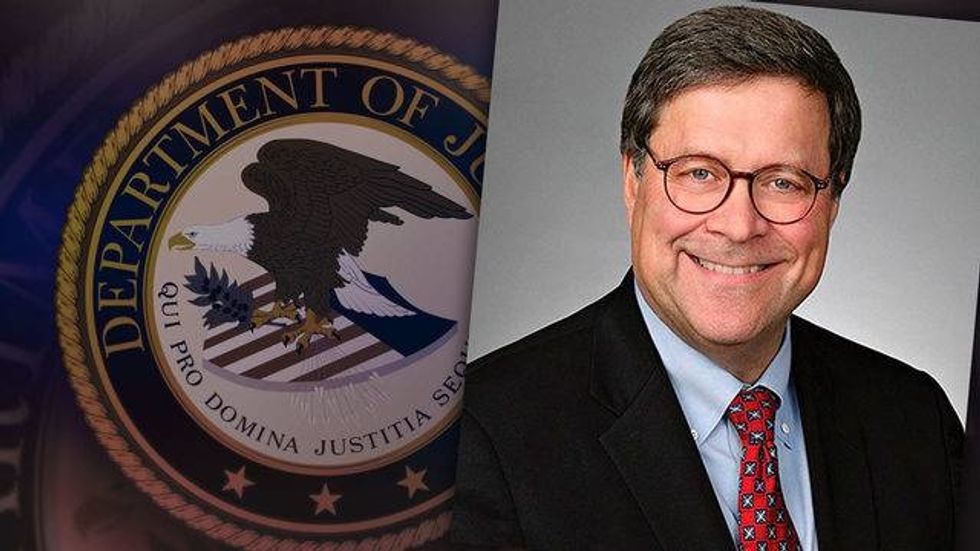 Reprinted with permission from Alternet.
The New York Bar Association has asked Attorney General William Barr to immediately recuse himself from any matters pertaining to President Donald Trump's Ukraine scandal, believing that any further involvement would be a conflict of interest on the part of the head of the Justice Department.
In a statement Wednesday, the association explained: "Despite this commitment to the role of the attorney general, Mr. Barr's actions in office have failed in precisely the role that he described with eloquence when nominated. That failure has jeopardized the confidence that the public can reasonably have in the DOJ as the place 'where the rule of law, not politics, holds sway.'"
The statement goes on to assert, "Our concern has been brought to a head by Mr. Barr's failure to recuse himself from the DOJ's review — itself of uncertain propriety — of the ongoing 'whistleblower' complaint with respect to the president's efforts during his July 25, 2019 telephone call to request the Republic of Ukraine to investigate Mr. Trump's allegations of Ukrainian interference in the 2016 U.S. elections and former Vice President Biden and his son."
Barr has often been criticized for conducting himself like a Trump loyalist, and the New York Bar Association makes the same complaint — asserting that Barr's "actions during his brief tenure in office have demonstrated to us that, contrary to the responsibilities of his office, he appears to view his primary obligation as loyalty to the president individually rather than to the nation. In serving the president, he has been willing to take or countenance actions that are contrary to the professional standards of the DOJ, his oath of office and his own obligations as an attorney."
AlterNet reached out to the Justice Department for comment on this story, but it did not receive a reply.