Sanders Blasts Trump On 'Crazy' Climate Denial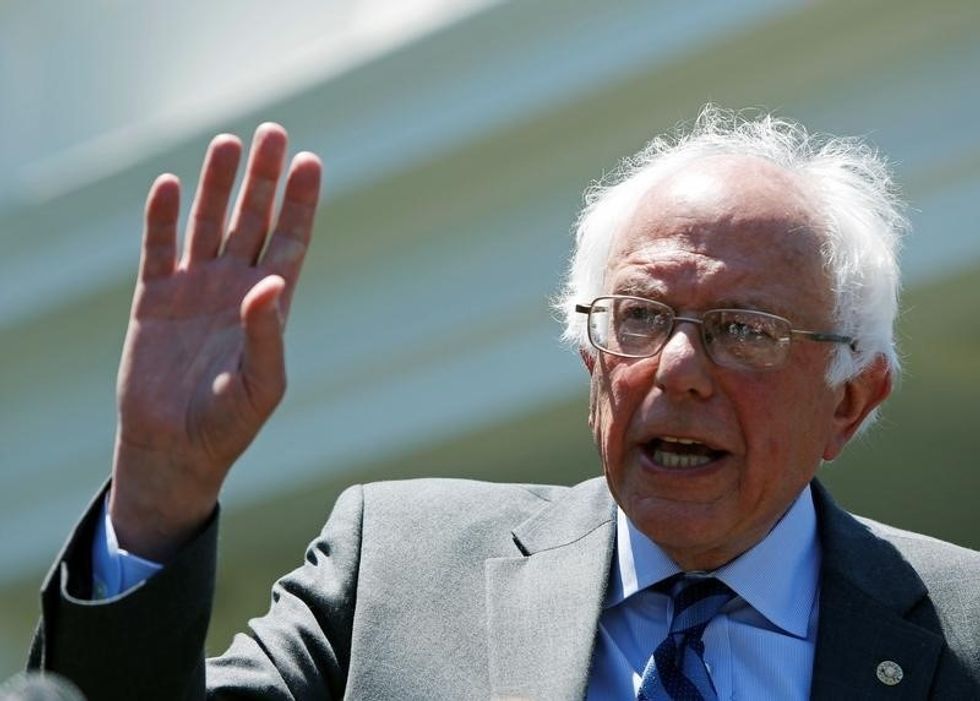 Reprinted with permission from Alternet.
Sen. Bernie Sanders issued a damning video response to President Trump's rollback of Obama's climate regulations Tuesday. On Wednesday morning, he went in for seconds with the cast of "Morning Joe."
Sanders, who had urged Trump to think of his children and grandchildren, called the president's obvious disregard for the planet "pathetic."
"How crazy could it be that the largest oil company in this country understands more [about climate change] than the president of the United States?" he pointed out.
According to the Financial Times, "ExxonMobil actually is calling on Trump to stick with the Paris Climate Accord," which President Trump has threatened to exit.
Sanders also noted that corporate investments in solar energy are rising nationally. General Motors, Apple, Google, Facebook, Amazon and Whole Foods have all committed to reaching a 100 percent renewable energy power plan.
Sanders' message to Trump was simple.
"Hey, Mr. President," Sanders said. "Listen to the scientists, climate change is real; it is already causing devastating problems in our country and around the world and if we don't transform our energy system away from fossil fuel coal, oil, gas, into energy efficiency and sustainable energy, I worry very much about the planet that future generations will inherit."
"What [Trump] is doing is really an international embarrassment," Sanders added.
Watch:

This article was made possible by the readers and supporters of AlterNet.