Betrayed: Steelworkers Say They're 'Worse Off' Because Of Trump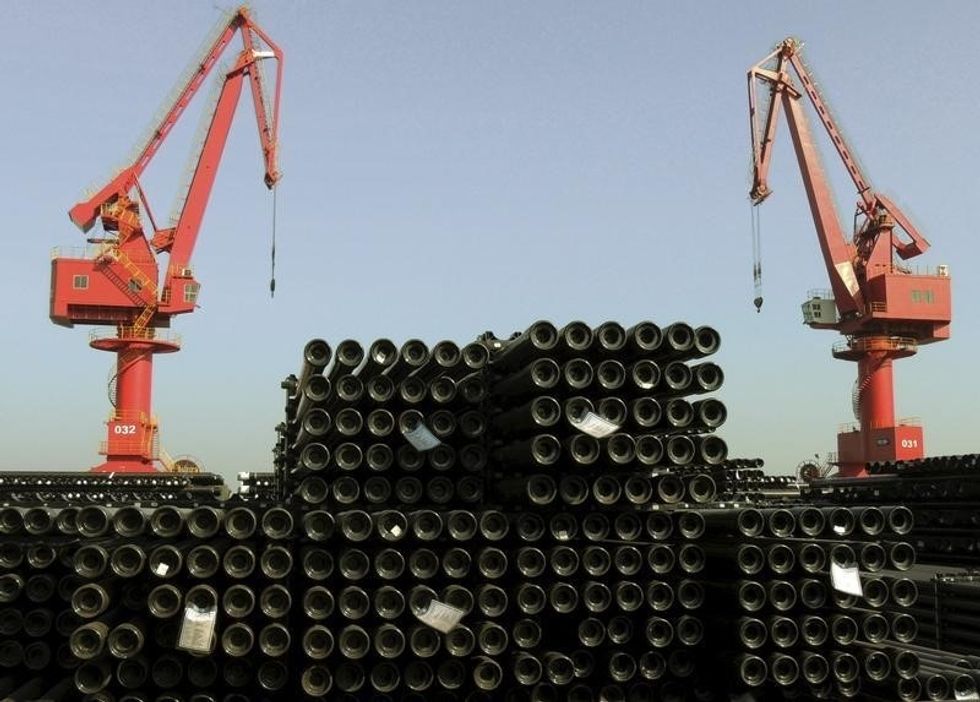 Reprinted with permission from Shareblue.
Donald Trump never tires of taking credit for President Barack Obama's economy — even if most Americans disagree — but the promises he made to "forgotten" Americans have been nothing but failures.
One group that has been particularly hurt by Trump's broken promises is steelworkers, whom Trump has repeatedly and ostentatiously shafted.
Trump repeatedly boasted about only using American steel on oil pipelines, even as he 
specifically exempted 
the Keystone pipeline from that policy. He promised to pressure China to stop dumping steel in the U.S., only to 
have steel imports
 increase under his watch.
Now, United Steelworkers union president Leo Gerard is speaking out against Trump, telling CNN that his membership is "hugely frustrated" with Trump's failures.
"There's been no action that has done anything to protect and defend American jobs," Gerard said. "In some cases we're worse off now than we were then."
Indeed, since Gerard 
appeared
 with Trump in an Oval Office signing ceremony last April, steel imports 
have increased
, and while the promised investigation was 
completed
 just under the deadline last week, the results are being kept secret. Trump has also 
repeatedly
 offered to ransom U.S. trade with China in exchange for help with North Korea.
It was also another United Steelworkers leader, Chuck Jones, who was personally attacked for calling out Trump's epic Carrier failure. Mike Pence, while he was still governor of Indiana, directed a $7 million bribe to Carrier in December 2016, in the form of tax cuts, but that bribe has only resulted in several rounds of layoffs, including another 215 Carrier workers who lost their jobs this month.
But steelworkers are not alone in being abandoned by Trump. Despite pitching himself heavily as a savior to coal miners, his first year in office saw only 370 net coal jobs created. Trump oversaw the outsourcing of a quarter of a million jobs, and the slowest job growth in six years.
The reality of Trump's promises dawned on many voters after it was too late, but the midterms are coming, and the people Trump has truly forgotten will soon have a chance to remind Republicans of his failures.
PHOTO: Cranes are seen above piles of steel pipes at a port in Lianyungang, Jiangsu province, China. REUTERS/China Daily/File Photo