Civiqs Polling Bump For Biden Follows Trump Indictment
@kerryeleveld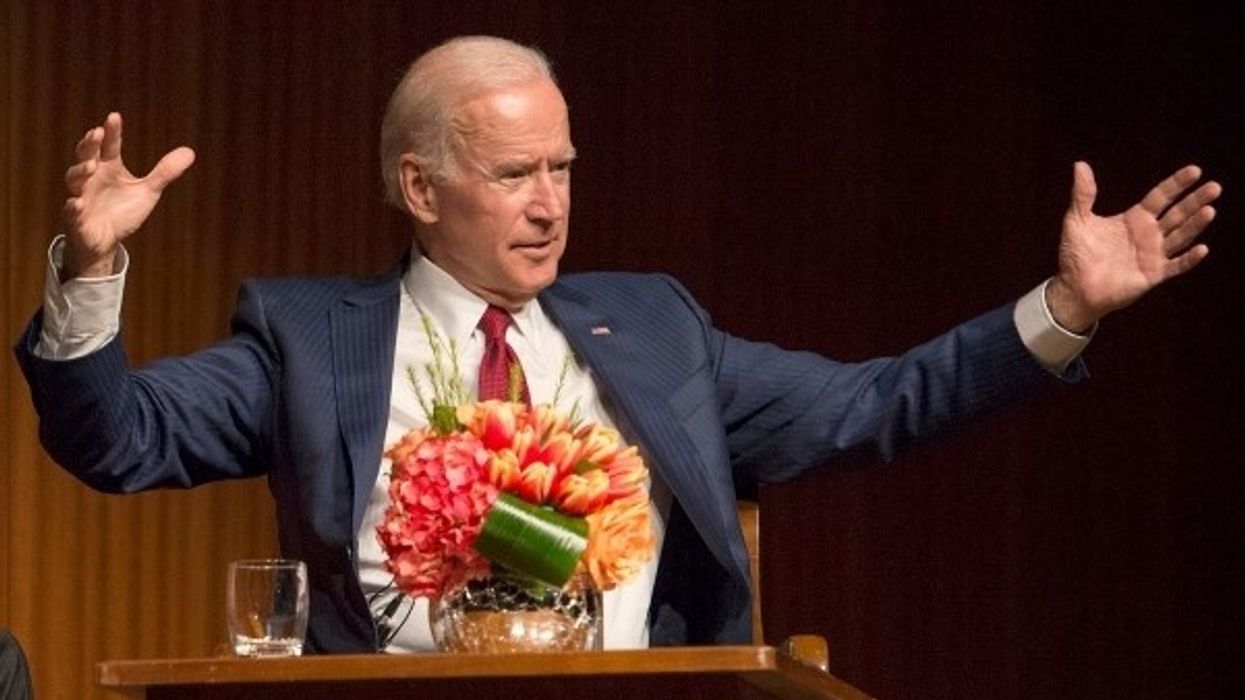 Photo by LBJ Library
As Donald Trump continues to gain steam in the 2024 Republican primary, President Joe Biden looks to be simultaneously benefitting from Trump's post-indictment limelight.
In Civiqs tracking, Biden has netted several points since news first broke on June 8 of Trump's 37-count federal indictment. Biden's bump began closer to the beginning of June; he now sits at 39 percent approve -- 52 percent disapprove, with eight percent saying neither. (It's worth noting that most of the eight percent fence sitters would likely redound to Biden's benefit if they were forced to choose, because people who don't like Biden simply say they disapprove of him.)
While those stats aren't exactly stellar, they are Biden's best job approvals since two other notable high points—shortly after he visited Ukraine in mid-February and the month following Democrats' strong showing in the 2022 midterms.
The main source of Biden's uptick are independents, among whom he's netted six points since earlier this month to reach 30 percent approve -- 58 percent disapprove. Again, not where a president's reelection campaign wants him to be, and yet Biden's job approvals among independents hasn't been this good since September 2021.
Civiqs polling is often less reactive to current events than other high-quality polls, but in this case Five Thirty Eight's aggregate shows similar movement entirely since Trump's indictment, from about 41 percent -- 55 percent on June 8 to roughly 43 percent -- 53 percent now.

It's difficult to know exactly what has pushed Biden's mini boomlet. Likely, Trump's indictment and the overall chaos of the Republican Party has helped.
Voters' views of the economy have also grown more positive over the last month. And Biden did avoid a default disaster while also neutering the Freedom Caucus in the debt ceiling deal.
In today's political environment, Biden's job approval numbers generally haven't made sweeping changes. In fact, for roughly the past year, they've been pretty stubbornly static.
But it will be interesting to watch over the coming months whether Biden can build on his recent gains with the electorate. Trump's legal woes are only likely to grow and GOP chaos will surely increase amid the warring wings of the party. And while national security concerns generally aren't top of mind for voters, Russian President Vladimir Putin is suddenly at his weakest point in over two decades of leading the country. Putin's present vulnerability is directly related to Ukraine's defiant stand against the Russian invasion—a resistance effort backed by the strong Western alliance Biden helped galvanize following Russia's initial incursion.
First and foremost, however, Trump's alleged criminality will remain in the foreground as his legal exposure grows and his trials get top billing in the media. And the more Trump gains with the GOP electorate, the better Biden appears to do with the general electorate which will decide the outcome of the 2024 election.
Reprinted with permission from Daily Kos.