Biden Calls Chattanooga Shooter A 'Perverted Jihadist' During Memorial
@reuters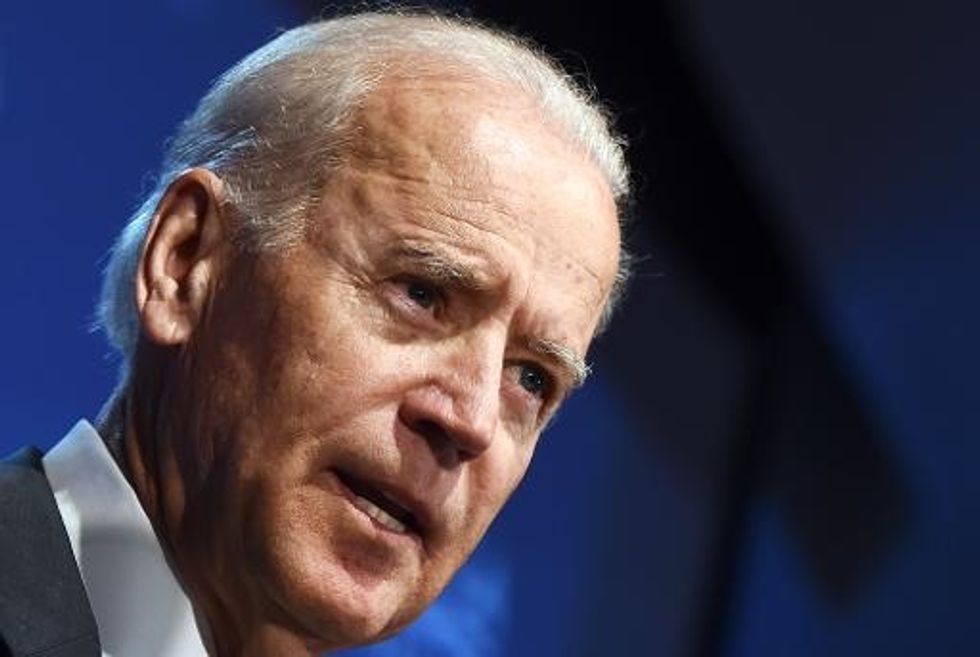 By Brendan O'Brien
(Reuters) – Vice President Joe Biden on Saturday called the man who fatally shot four U.S. Marines and a Navy sailor a "perverted jihadist" during a eulogy for the servicemen at a memorial in Chattanooga, Tennessee.
Biden told a packed arena that the ideology that drove Mohammod Youssuf Abdulazeez, a 24-year-old engineer, to go on a rampage at two local military facilities was no match for national character.
"When this perverted jihadist struck, everyone responded," Biden said. "We have a message for those perverted cowards around the world. America never yields, never bends, never cowers and never stands down."
Abdulazeez sprayed gunfire at a military recruiting center in a strip mall in Chattanooga, then drove to a nearby Naval Reserve Center, where he killed four Marines before he was shot to death on July 16, according to authorities.
Investigators have been trying to establish whether Abdulazeez, a Kuwaiti-born naturalized U.S. citizen, was part of an organization or a "lone wolf" militant.
The Marine Corps identified the four slain Marines as Gunnery Sergeant Thomas Sullivan of Hampden, Massachusetts, Staff Sergeant David Wyatt of Burke, North Carolina, Sergeant Carson Holmquist of Polk, Wisconsin, and reservist Lance Corporal Squire Wells of Cobb, Georgia.
Navy Petty Officer 2nd Class Randall Smith of Paulding, Ohio, also died in the shooting.
Biden described them as heroes and as "men of honor, men of faith, men of determination" who "had a sense of duty … a sense of commitment."
He said the servicemen typified the 4.2 million young people who joined the U.S. military forces after the Sept. 11, 2001, attacks on America.
"They were part of the remarkable 9/11 generation," he said. "The finest generation of warriors the world has ever known."
(Reporting by Brendan O'Brien in Milwaukee; Editing by Peter Cooney)