Why Didn't Reporters Ask Biden A Single Question About The Pandemic?
@alexvhenderson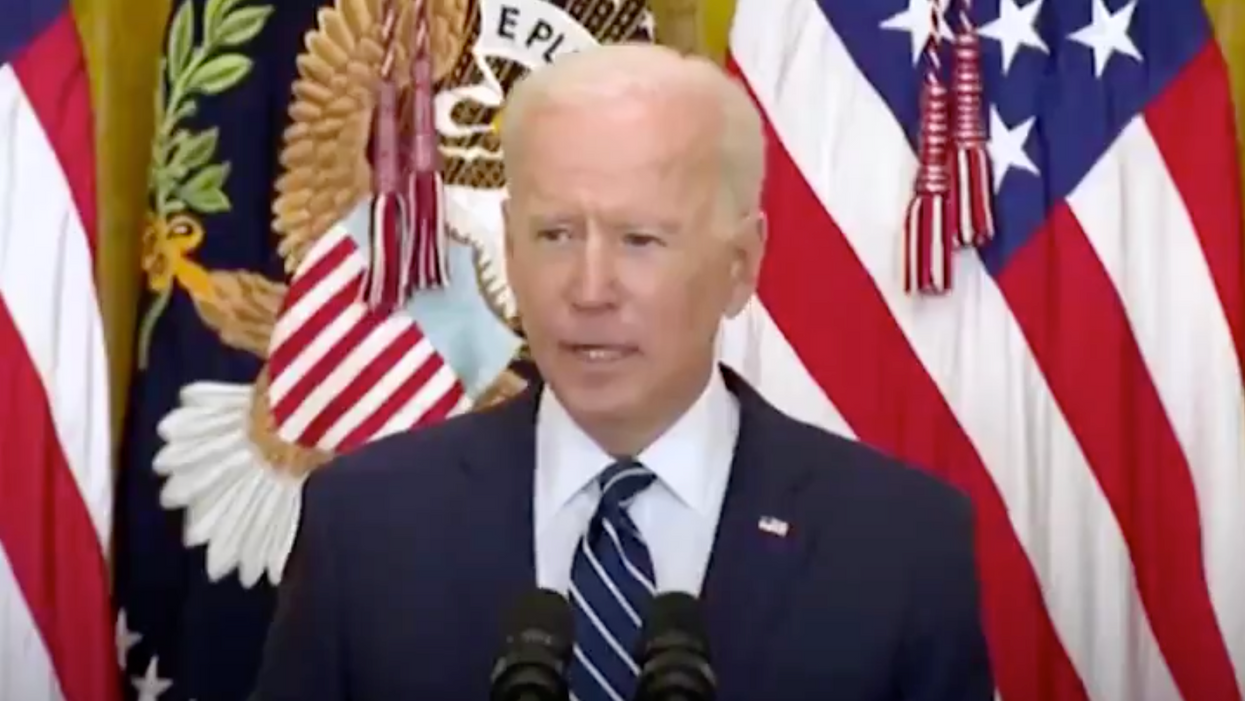 Screenshot from official @POTUS Twitter
Reprinted with permission from Alternet
Although Joe Biden has been speaking to members of the media during his two months in the White House, he didn't hold his first formal press conference as president until Thursday. Biden, during the conference, discussed subjects including the legislative filibuster, voting rights, his re-election plans, foreign policy toward China and North Korea, and migrant children at the U.S.-Mexico border.
But White House reporters are receiving some criticism for the important things that they didn't ask Biden about.
The Washington Post's Karen Attiah listed some of the issues that White House reporters either ignored or downplayed:
During the press conference, Biden discussed his ambitious timetable for COVID-19 vaccinations — saying that his new goal is to get 200 million vaccination shots distributed within his first 100 days in office:
But reporters attending the press conference didn't follow up on that announcement. Nor did they ask about his goals on re-opening schools, which Biden announced his administration has made significant progress toward.

The Washington Post's Lena H. Sun and the New York Times' Maggie Haberman tweeted that the COVID-19 pandemic should have been a priority for White House reporters:
While the administration's vaccine rollout has been relatively impressive, it's not without flaws or shortfalls, and reporters could have pressed the president on that topic. They could have asked about what plans the U.S. has in the effort to get the whole world vaccinated against the virus to really put an end to the global pandemic. But they didn't.
Journalist David Boardman complained:
Indeed, Biden did make some significant news by saying he "expects" to run in 2024. But CNN's Kaitlan Collins bizarrely asked if Biden planned to keep Vice President Kamala Harris on the ticket, as if Biden would announce it if he planned to kick her off, and as if anything in the past two months would have given him any reason to part ways with her. Biden says he expects Harris will be his running mate in 2024.
Here are some other observations from Twitter users on things that White House reporters didn't ask Biden about: