White House Press Secretary Politely Dismisses Fox News Whining
@alexvhenderson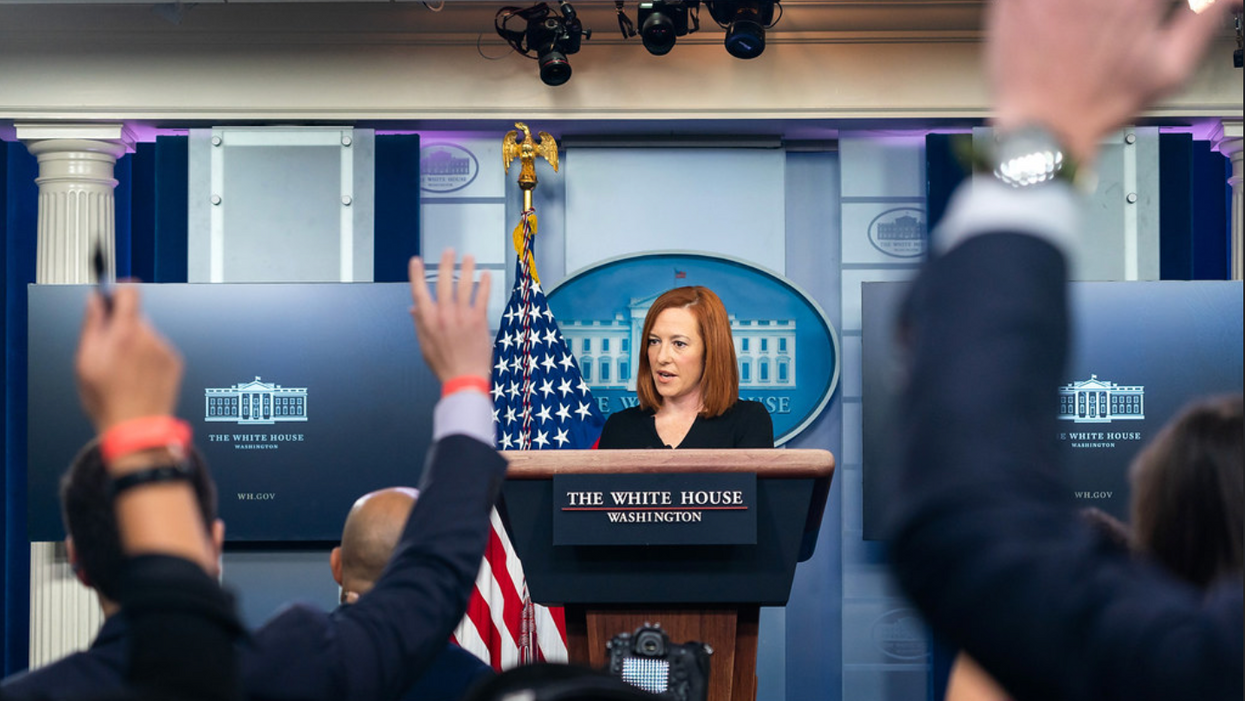 Official White House photo.
Reprinted with permission from Alternet

During Joe Biden's two months as president, Fox News' Peter Doocy has been a fixture at White House Press Secretary Jen Psaki's news conferences — and she has been much more polite with him than former President Donald Trump's press secretaries typically were with CNN reporters. But during a press briefing on Friday, Doocy claimed that Biden was marginalizing Fox News — and Psaki politely but firmly set him straight.
Doocy, the 33-year-old son of Fox News' Steve Doocy, claimed, "Any time that the president has an event where he is given a list of reporters to call on, Fox is the only member of the five-network TV pool that has never been on the list in front of the president. And I'm just curious if that is an official administration policy."
Peter Doocy complains that Fox News doesn't get to ask the Biden administration enough questions. Psaki isn't reall… https://t.co/PNG02coywt

— Aaron Rupar (@Aaron Rupar) 1616778385
Psaki, who has taken questions from Doocy many times, responded, with a smile, "We're here having a conversation, aren't we? And do I take questions from you every time you come to the briefing room? Has the president taken questions from you since he came into office, yes or no?"

Doocy replied, "Only when I have shouted after he goes through his whole list. And the president has been very generous with his time with Fox. I'm just curious about this list that he is given."
The president has not ignored Fox News by any means, although he has been selective about who he talks to at the right-wing cable news outlet. Biden has welcomed tough questions from Fox News' conservative Chris Wallace. And Psaki mentioned that she will once again be appearing on Fox News Sunday, which Wallace hosts.
Psaki told Doocy, "I'm always happy to…. have a conversation with you even when we disagree. The president has taken your questions, and I'm looking forward to doing Fox News Sunday this Sunday for the third time in the last few months."