Fox Hosts To Headline GOP Fundraisers Despite Network's 'Policy'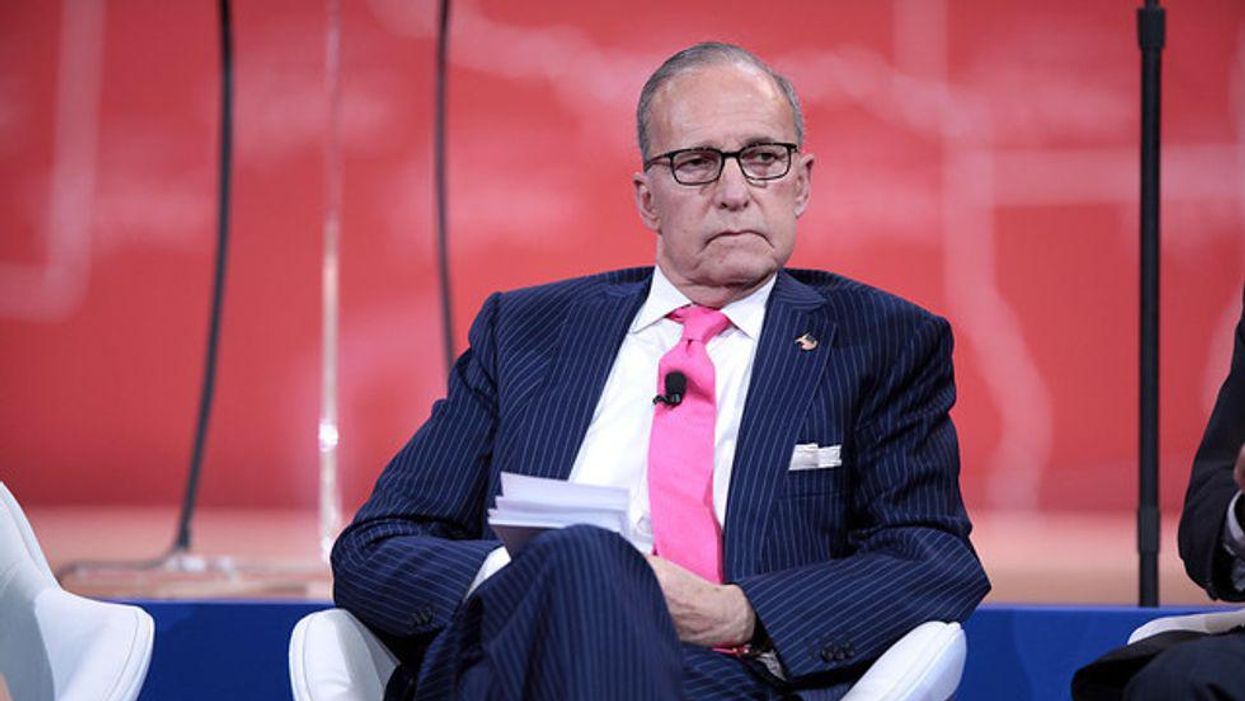 Reprinted with permission from Media Matters
Fox hosts Larry Kudlow and Tomi Lahren are scheduled to participate in Republican Party fundraisers in the coming weeks. The two network employees are doing campaign events even though Fox claims it has a policy against such practices.
Fox News said in 2018 that it "does not condone any talent participating in campaign events." Media Matters, however, has exhaustively documented how the self-described news network has inconsistently enforced that supposed policywith its personnel over the years.
Kudlow is a former Trump administration official who hosts the Fox Business program Kudlow. Lahren hosts the Fox Nation programs Final Thoughts and No Interruption. Both are also Fox News contributors.
Kudlow is scheduled to keynote the Bridgeport Republican Town Committee Lincoln Day Dinner in Connecticut on August 7. Tickets for the event, which is also set to feature former Trump administration official Linda McMahon, range from $100 to $250.
Lahren is scheduled to speak at the Sumter County Republican Party's Red White and Blue BBQ and Valor Awards in Florida on July 22. Tickets for the event, which is also set to feature toxic commentator and former Sheriff David Clarke, are $100.